Venice, Italy: How to Spend a Weekend in Italy's Romantic City
By no means is three days nearly enough to soak in the delight that is the city of Venice, easily one of my favorite cities in the world. Venice is truly special and one for the books. If like me you only have a limited time to spend there, you can still make the best of it and feel a bit (or a lot) of it's magic.
With only a weekend to spare before jetting off to the south of Italy, I had to make every second count. You can find my photo itinerary below.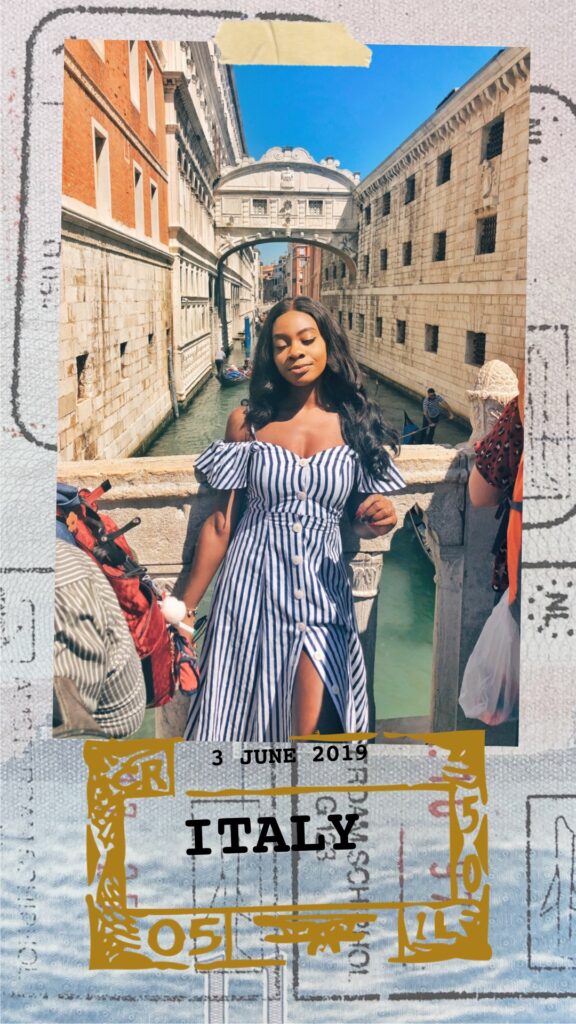 DAY ONE – FRIDAY – SETTLE IN AND TAKE THINGS EASY AND DON'T FORGET THE INTRODUCTORY PASTA.
Landing into the Venice Marco Polo airport, I was exploring ways to get to my hotel in the centre of Venice and I was told I had two options. Option one to take a private speed boat that costs 150 euros and option 2 was to take a bus to Piazza Roma for 8 euros – guess which one I took. The bus ride was hitch-free, comfortable and air conditioned and only took about 30 minutes. Upon getting to Piaza Roma, I took a boat for about 7 euros to the centre of Venice. My beautiful hotel was a short 2 minutes walk away.
I got into the hotel, took a warm shower and head out for some gelato and Pasta. I mean, it's my first time in Italy and I might as well indulge.
I stayed close to the Rialto Bridge and got a feel of Venice and was in total awe. What a beautiful and romantic city.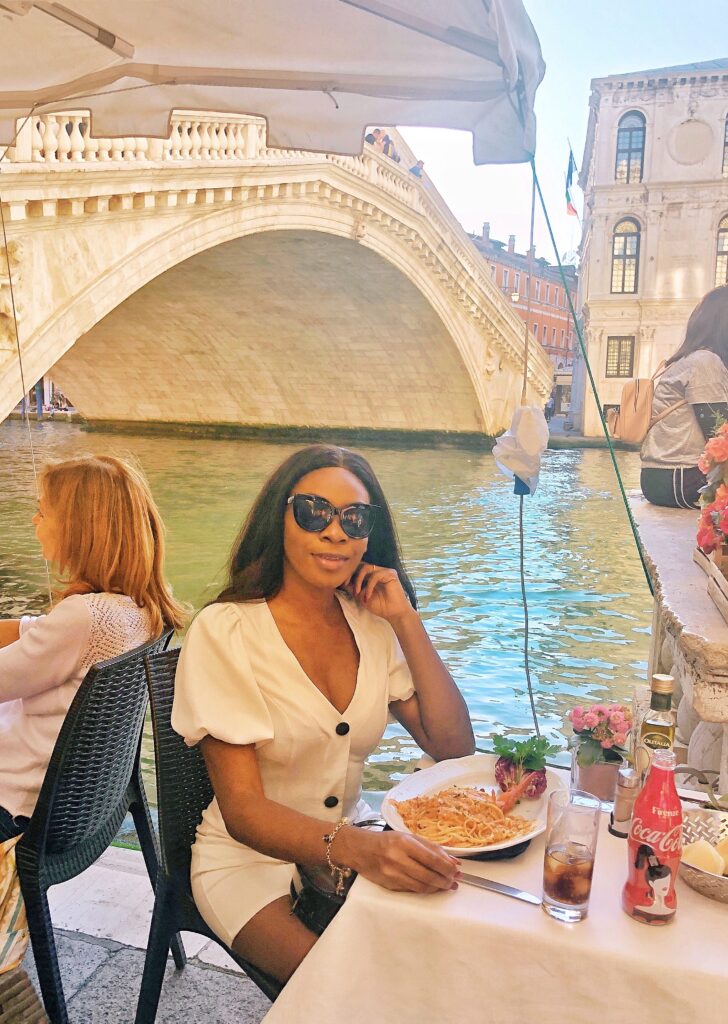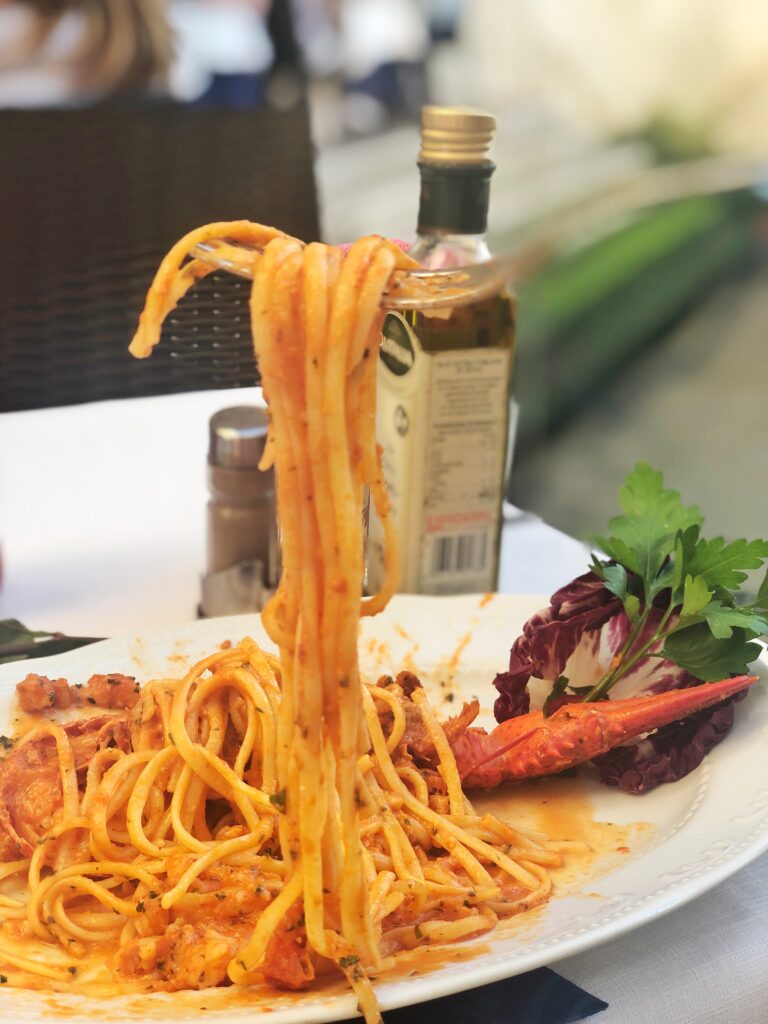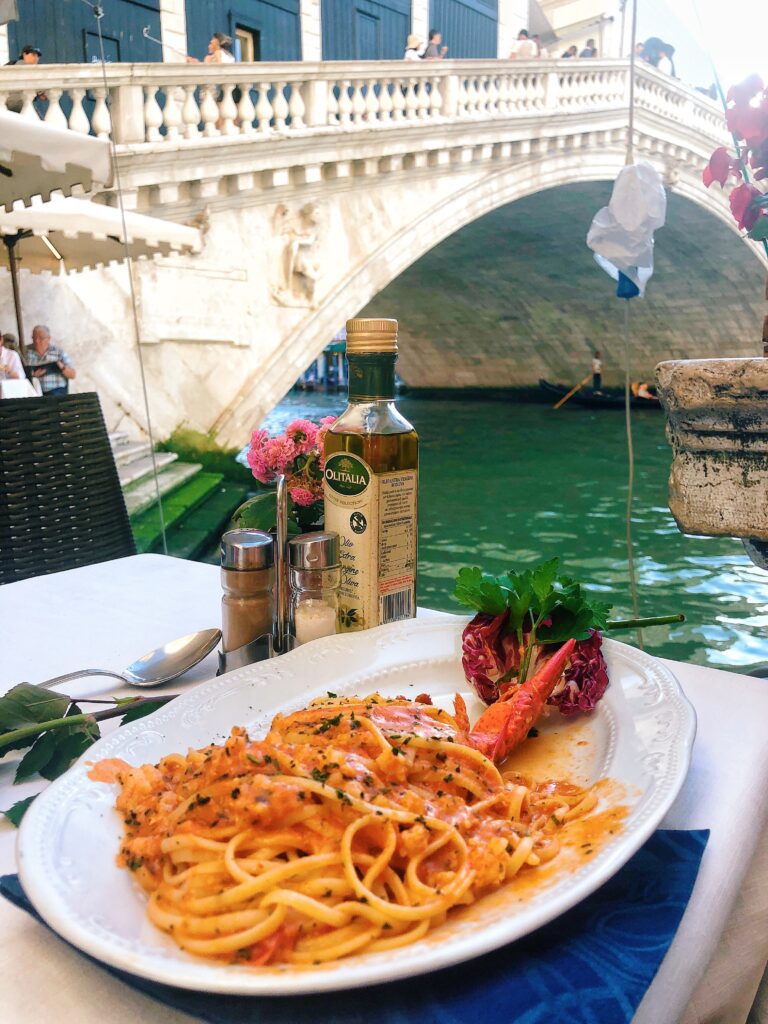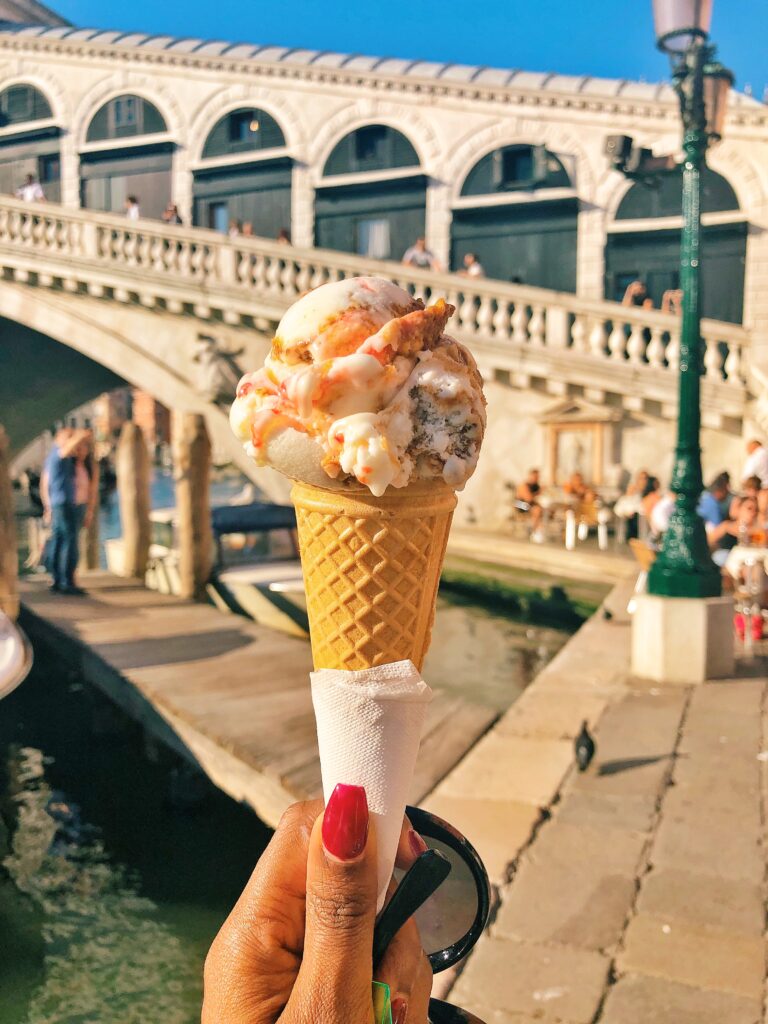 DAY TWO – SATURDAY – PUT YOUR TOURISTY HAT ON.
After taking things very easy the previous day, it was time to get my tourist hat on and experience all the city has to offer. Today's itinerary involved more gelato (because, how can it ever be too much?) and some exploring by foot.
NOTE: Venice is a city built on water so cars are inaccessible, there is no uber either. You can move around through water boats and by foot. It's a walking city – wear comfortable shoes.
Sites checked out:
Rialto Bridge
Bridge of sighs
San Marco plaza
The streets of Venice & alleyways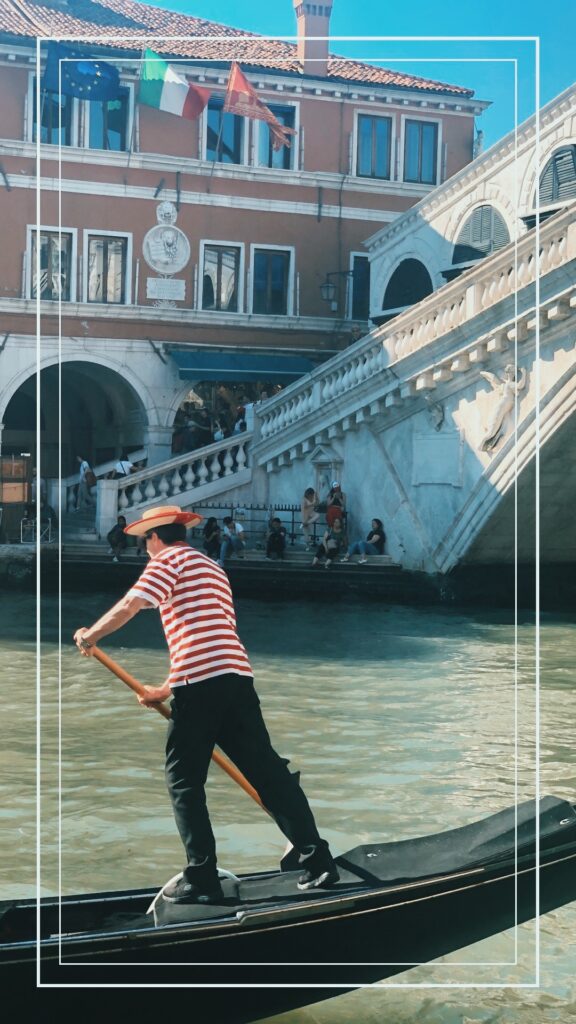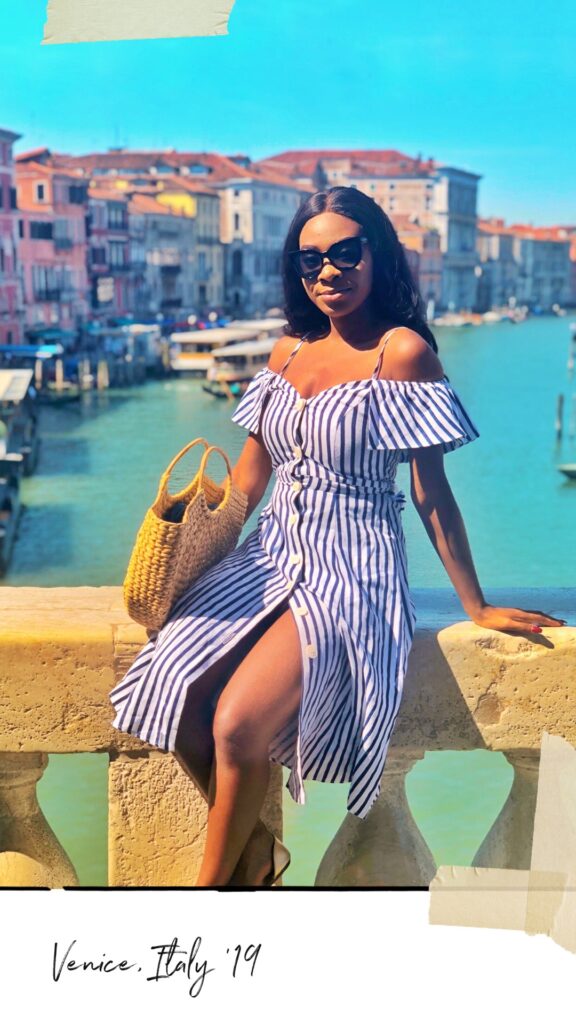 Th
DAY THREE – SAVE THE BEST FOR LAST? GONDOLA RIDE IN THE AM, BURANO VILLAGE IN THE PM
Gondola rides in Venice are a non-negotiable. Even though the come with a somewhat hefty price tag of €80, you just cannot miss this fun activity in Venice that gets you deep into the heat of Venice beautiful canals.
I set out Sunday morning for a 45 minute ish ride. The weather was great and it was generally a good experience. I think it is slightly overpriced but nevertheless, worth doing.
After the gondola ride, I searched for more gelato and pizza – listen, that was the entire theme of my trip – an Eat-Alian experience. And again, why not?
Shortly after, went back to my hotel for an outfit change as I had spoiled my white attire with some tomato from the pizza. And then I set out to Burano.
Burano cost about €25 back and forth and is about a 45 – 1 hour boat ride.
Conclusion
If you've never listened to my country recommendation before, listen to this one – Go to Italy. Really. Just go. It will be one of the best experiences of your life. Already planning a return trip for next year. Yeah, it was that good.
Want to see more of my adventures? Subscribe to this blog and follow me on my socials: Instagram, Twitter.
Until next time,
Happy travels.