A Travel Guide: What to do in San Francisco, California for First-Timers
I've always seen San Francisco in photos; its famous Golden Gate Bridge is the most photographed bridge in the world. I've seen the photos everywhere and always imagined what it would be like to actually visit. Imagine how excited I was when the San Francisco tourism board invited me to explore San Francisco for a few days. I accepted the invitation and the rest was history. Here's what to do in San Francisco for first-timers.
Spending five days in San Francisco was beyond my expectations. I learned so much about the city and fell in love with its charm, uniqueness and beauty. While there's so much to see and do in San Francisco, including day trips to places like Oakland and Napa Valley, here are my recommendations for first-timers traveling to San Francisco. This is a realistic list for about a week or less in San Francisco.
But first, some background information and insight into the city, including places to stay, best time to visit and how to plan your trip to San Francisco.
The best time to visit San Francisco
I'll be the first to admit that I thought everywhere in California is warm all year round and I was mistaken. It was fall season in San Francisco when I visited in November. Fall is not a bad time to visit as the weather is around 10-15 degrees with still enough sunshine. At night it did get quite chilly but nothing a jacket couldn't handle. I'll say that November is a good time to visit but if you want proper warmth, or even want to use the trip as an escape from the winter, I hear the best time to visit is September.
The airport in San Francisco
The San Francisco International Airport (SFO) is one of the best one I have visited in the US. No wonder it received the recognition of the best airport in the USA by the Wall Street Journal. I enjoyed landing there – it was relatively quiet and they have a museum for those who want to spend more time there, or are transiting and want to fill up their time. There is also a Grand Hyatt hotel in the airport which is really nice.
Where to stay in San Francisco
There are a lot of hotels to stay in San Francisco. I stayed at the Fairmont San Francisco which is centrally located and a beautiful property. I particularly enjoyed the view from my room as it showed a glimpse of San Francisco and I could watch the city go by from my room. The property itself has two luxury dining restaurants to choose from and over 600 rooms. If you choose to stay there, you will for sure have a luxurious experience.
Planning your trip to San Francisco
San Francisco is a tech hub with many of the leading tech companies located there, so expect everything techy. What I mean is, there are apps, websites and resources to help you plan a trip there seamlessly. Here are some apps I recommend downloading.
Uber and Lyft. It's really easy to move around in San Francisco using one of these apps.
Muni Mobile. If you want to take the cable car and other local transportation in San Francisco, check out this app. I got the three-day pass for about $31 and this gives you access to the buses, trains, cable cars and transits. If you want to save money on Uber and Lyft, Muni Mobile is your friend.
OpenTable. You will be spoiled for choice for really good restaurants in San Francisco, however, some of them require advance reservations. Use OpenTable to reserve a spot for lunch, dinner, brunch, you name it.
I also recommend getting a CityPASS for many attractions you may want to see in San Francisco. You can bundle and see more using a CityPASS. I did activities like the sunset cruise, aquarium of the bay and so much more by using a CityPASS. It is great value for money.
In general, get familiar with the official San Francisco tourism website. They have the best information on the city and a great place to start planning your trip. Visit sftravel.com.
Now, let's talk about the fun part…
Things to do in San Francisco as a first-timer
There's so much to see and do in San Francisco, believe me. As a first-timer, it can be overwhelming but not to worry, I have created a recommended list of things to tick off on your first trip to the city. You can always come back to see some more things but these activities will give you a very well-rounded grasp of San Francisco. Let's get into it.
1.) Visit the Japanese Tea Garden
I love everything Japanese culture, so imagine my delight when I learned that there is a Japanese tea garden in San Francisco. You can find it in the Golden Gate Bridge Park and it cost about $11 to enter for adults. I definitely recommend spending some time there. Not only is it beautiful, it is also very scenic and truly transports you to Japan. It is one of my favorite places in San Francisco.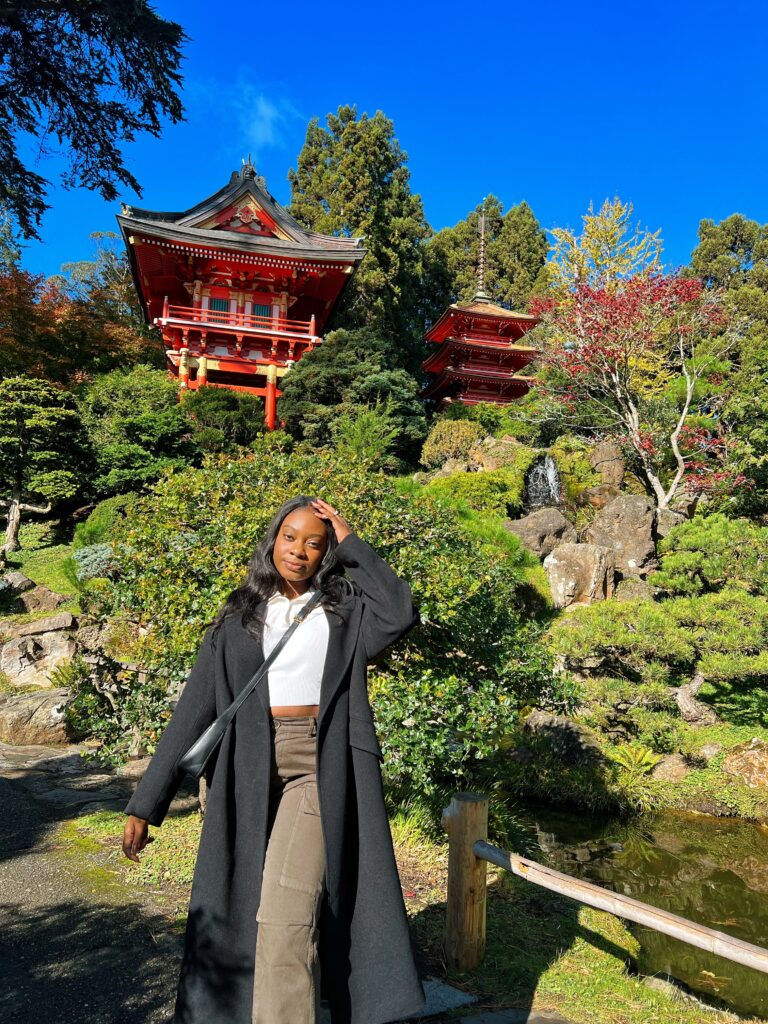 2.) Explore China Town
I didn't know this before I visited, but the China Town in San Francisco is the biggest in the world. I had a good time exploring the area and getting to see the people who live there. One thing I love about the China Town in San Francisco is that they've kept it as authentic as can be. I recommend spending a few hours exploring the area, shopping, and eating. For some really good Szechuan cuisine, head to Z&Y restaurant in China Town. You'll be blown away by the flavors of the meals.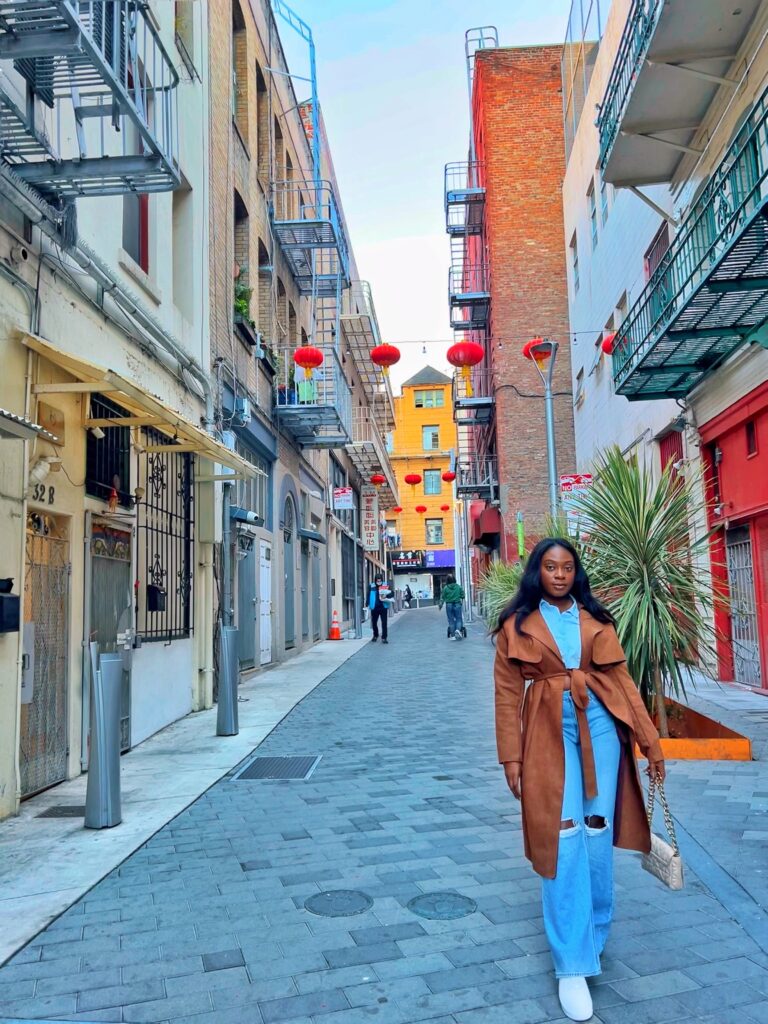 3.) Visit the Palace of Fine Arts
If you want to immediately be transported to a city in Europe, head over to the Palace of Fine Arts in San Francisco. It was originally built for the 1915 Panama – Pacific Exhibition. This place reminded me so much of Greece or Italy or even India. I enjoyed exploring and feeding my eyes with its beauty. Not to mention, it is totally free to enter. Why wouldn't you go?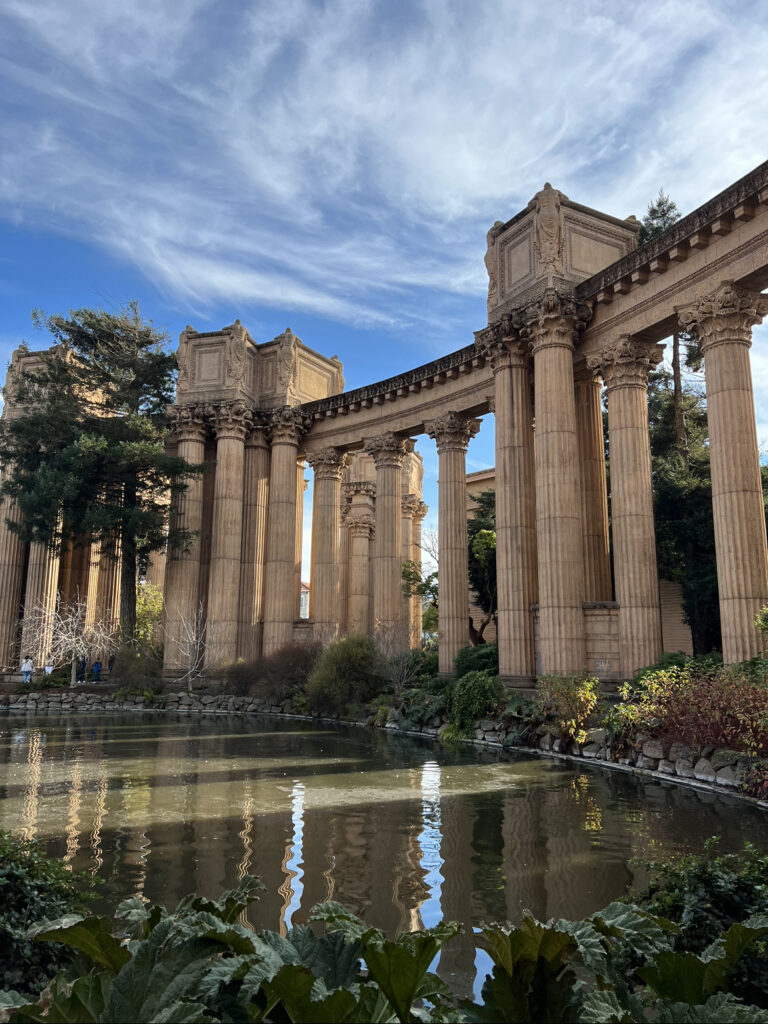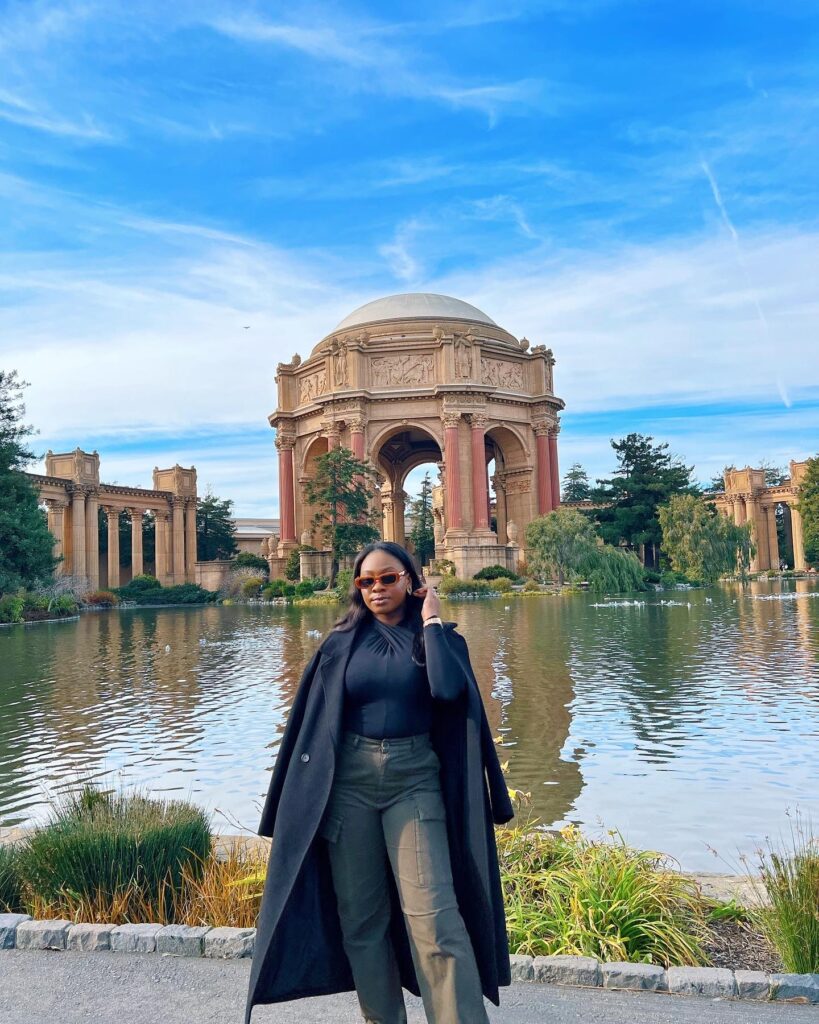 4.) Explore the Aquarium of the Bay
If you're intrigued by aquariums, or if you are just curious, then check out the Aquarium of the Bay in San Francisco. Aquariums are super interesting and there are lots to feed your eyes with. I recommend spending some time here just checking out all the sea animals and enjoying the atmosphere. This activity is included in the CityPASS bundle I mentioned earlier.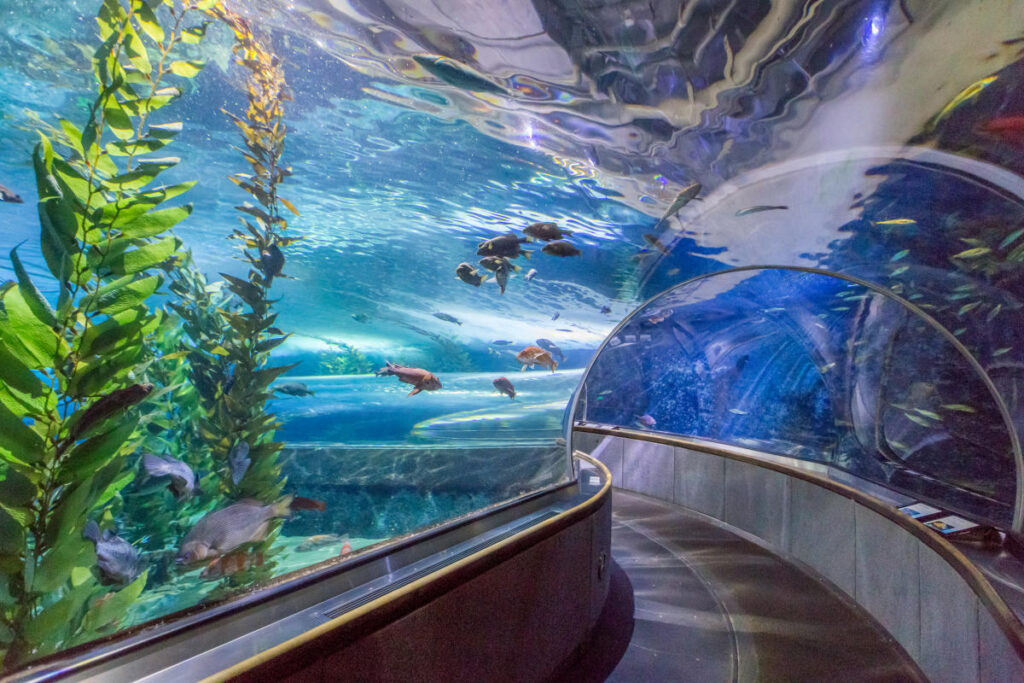 5.) Sunset cruise on the Blue and Gold Fleet
In my opinion, no trip to San Francisco is complete without doing a sunset cruise where you see the Golden Gate Bridge and Alcatraz Island. This was one of my favourite activities in the city and I definitely saved it for last. I used the CityPASS for this activity as well. Like I mentioned, you can see more things using the CityPASS. I enjoyed viewing the city from the water during golden hour. Just so incredible.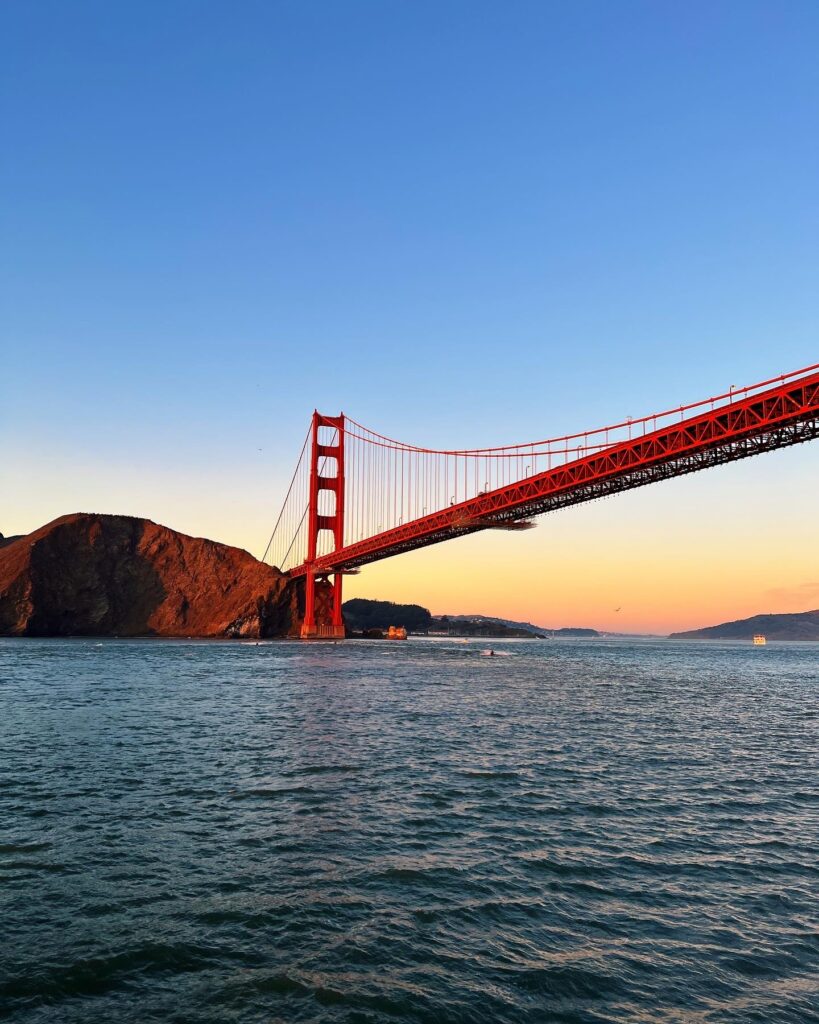 6.) Spend sometime at Baker Beach
I was on the hunt for a nice view of the Golden Gate Bridge when I discovered Baker Beach, and to my surprise, it was pretty empty the day that I visited. It felt like a private beach. Keep in mind this is a nude beach in San Francisco. I enjoyed spending some time in Baker Beach, reading a book and listening to the sound of the waves. Plus, the view of the Golden Gate Bridge from there is pretty decent too.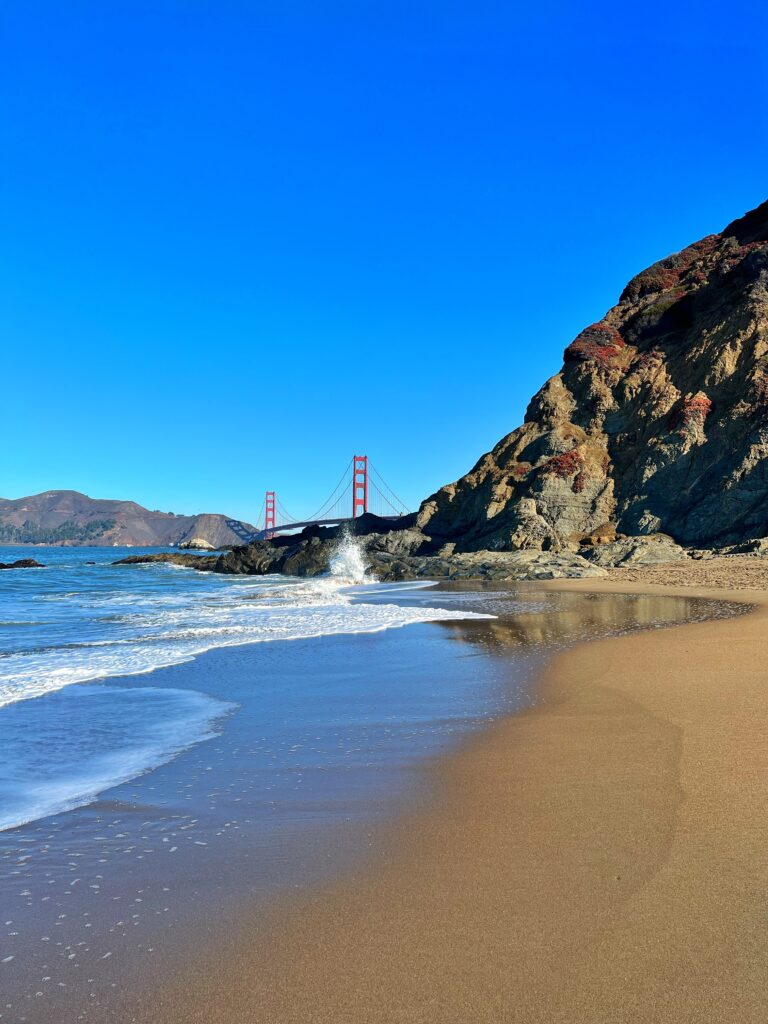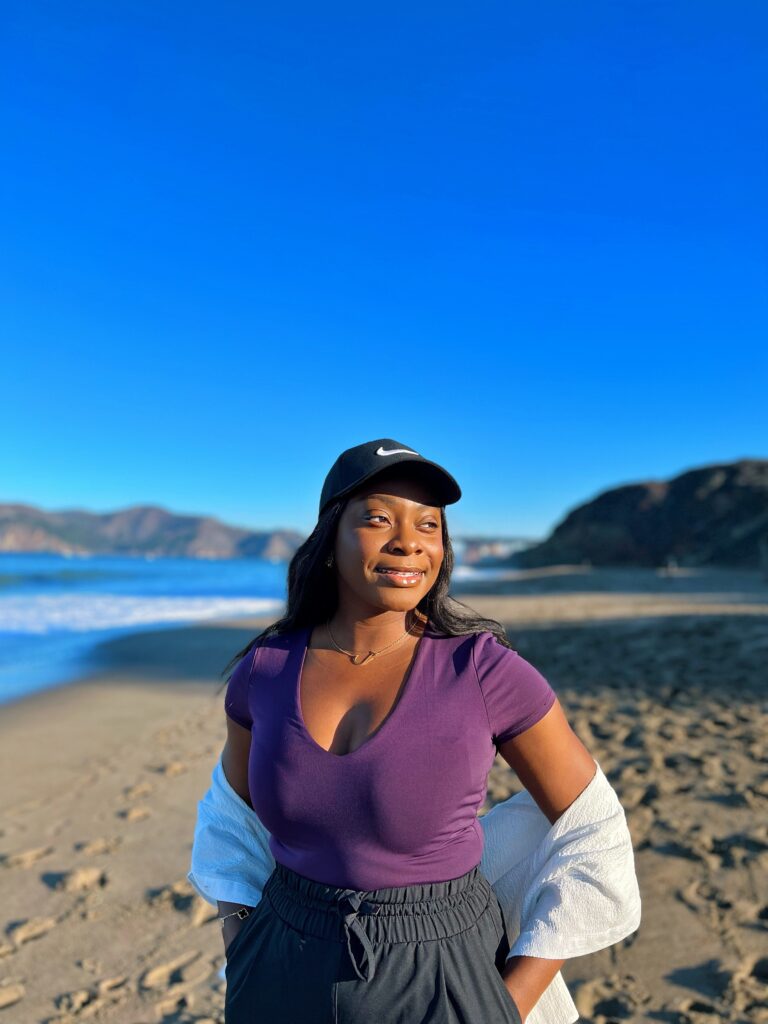 Bonus thing to do: Ride a cable car
Frankly, no trip to San Francisco is complete without riding a cable car – it's like a ride of passage for every tourist. Just do it, okay? It's a fun way to get around, and those cable cars are so cute.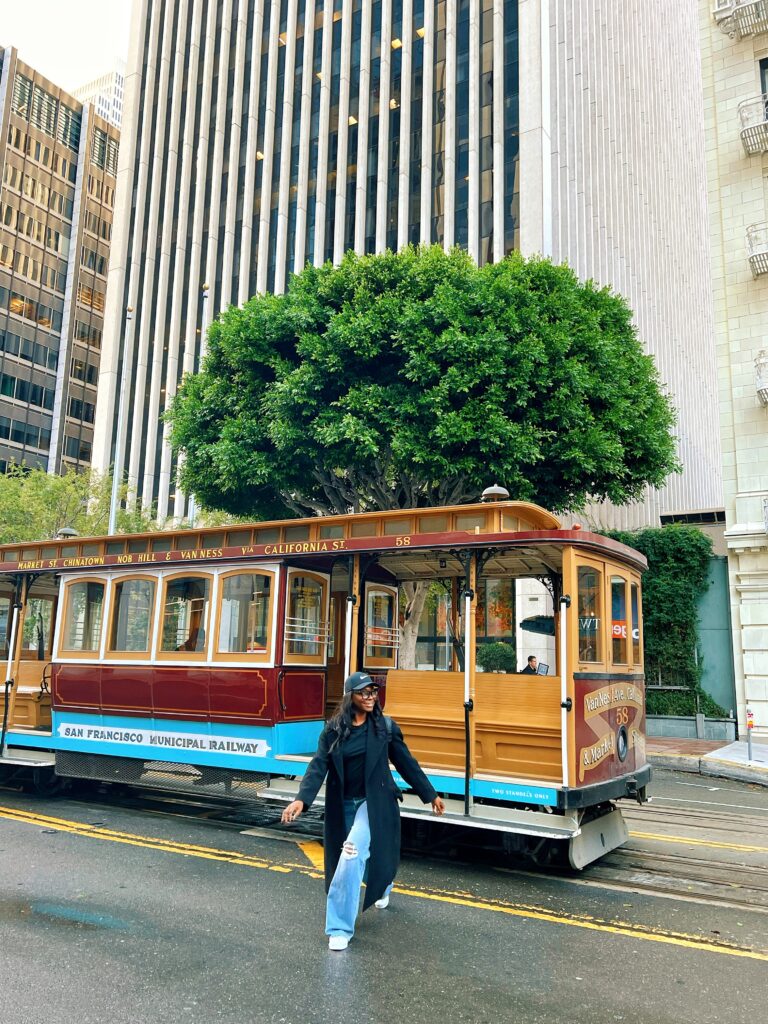 Where to eat in San Francisco
San Francisco is a great spot for food lovers. Here are some of the places I ate and recommended:
1.) Z&Y Restaurant in China Town
2.) St.Regis Bar in Downtown San Francisco
3.) Key Klub
4.) Lapisara Eatery – perfect for brunch or breakfast.
Conclusion
I hope you enjoyed this mini guide to San Francisco for first-timers. Thanks to the San Francisco Tourism Board for working with me and inviting me on this trip. Even though this trip was sponsored, all the views remain mine – as authentic as can be. If San Francisco is on your list, I'm sure you will enjoy your time there, using this as a guide. Safe travels.