A Bermudaful Experience: Beach, Sun, Sand, Breakfast with a View!
I was convinced that I had reached the peak of my beach experience and nothing else could fascinate me, but Bermuda day two proved me wrong. After a much needed rest from the day before which included a lot of airport time, we were ready to take on the finer parts of Bermuda.
The ultimate Bermuda experience goes a little like this; Lots of beach, sun, sand, and breakfast with a view. Don't forget, cocktails too. Bermudaful is a term coined from Bermuda + Wonderful and I totally agree. Everywhere is beautiful and picturesque, there's always something to gasp over. – Ufuoma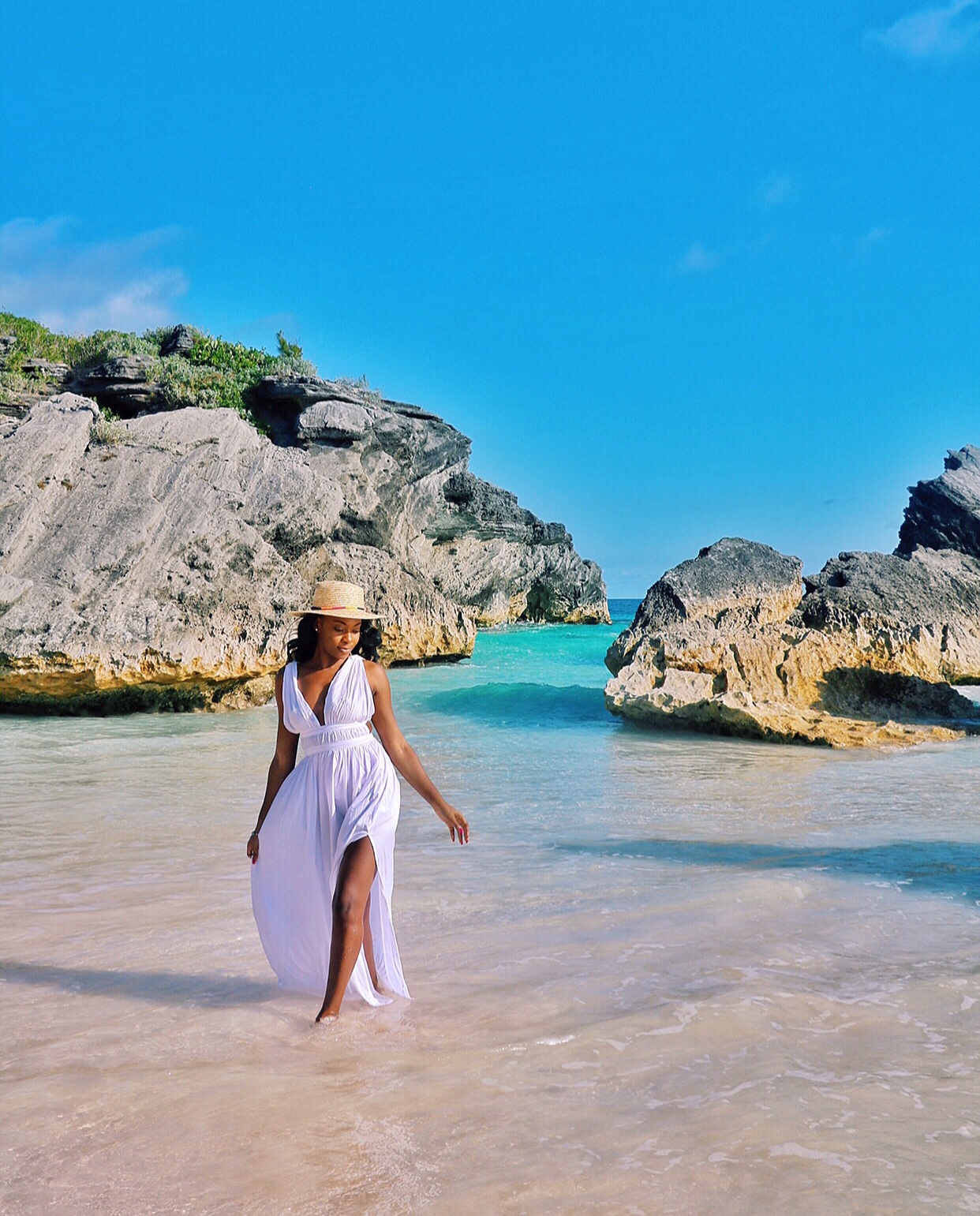 This is a wonderful day, I have never seen this one before. – Maya Angelou
However, a new day holds new possibilities and I was excited to see more of Bermuda. According to our itinerary, it was horseback riding day, but we had to move it until the next day because we had overslept and couldn't figure out the bus routes. We swapped schedules and made it over to The Loren at Pink Beach Club. It turned out to be a great idea as the day was perfect, the sun was out, and mother nature was in our favor.
The Loren at Pink Beach Club
This place is the perfect breakfast/brunch spot. It is right by the pink sand beaches and the rock formations make the perfect backdrop. We barely made it for breakfast with 10 minutes to spare but they were kind enough to hand us the breakfast menu. After scanning for the most delicious (read: affordable) option, we settled for a fruit platter, baker's delight, and some English breakfast. It all tasted good but in true Bermuda fashion, it was a bit on the high side. Safe to say, we paid for the views, which was worth it to me.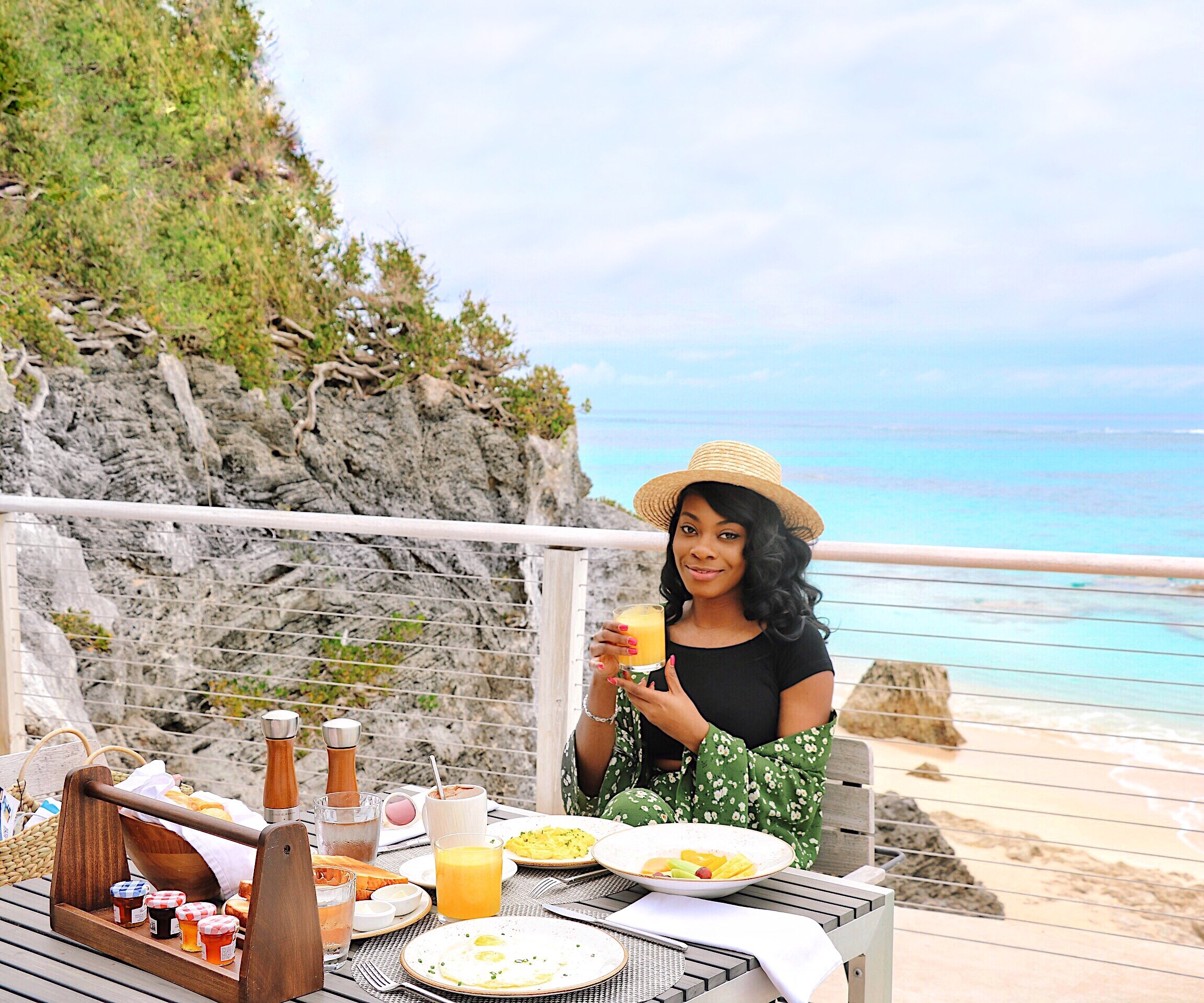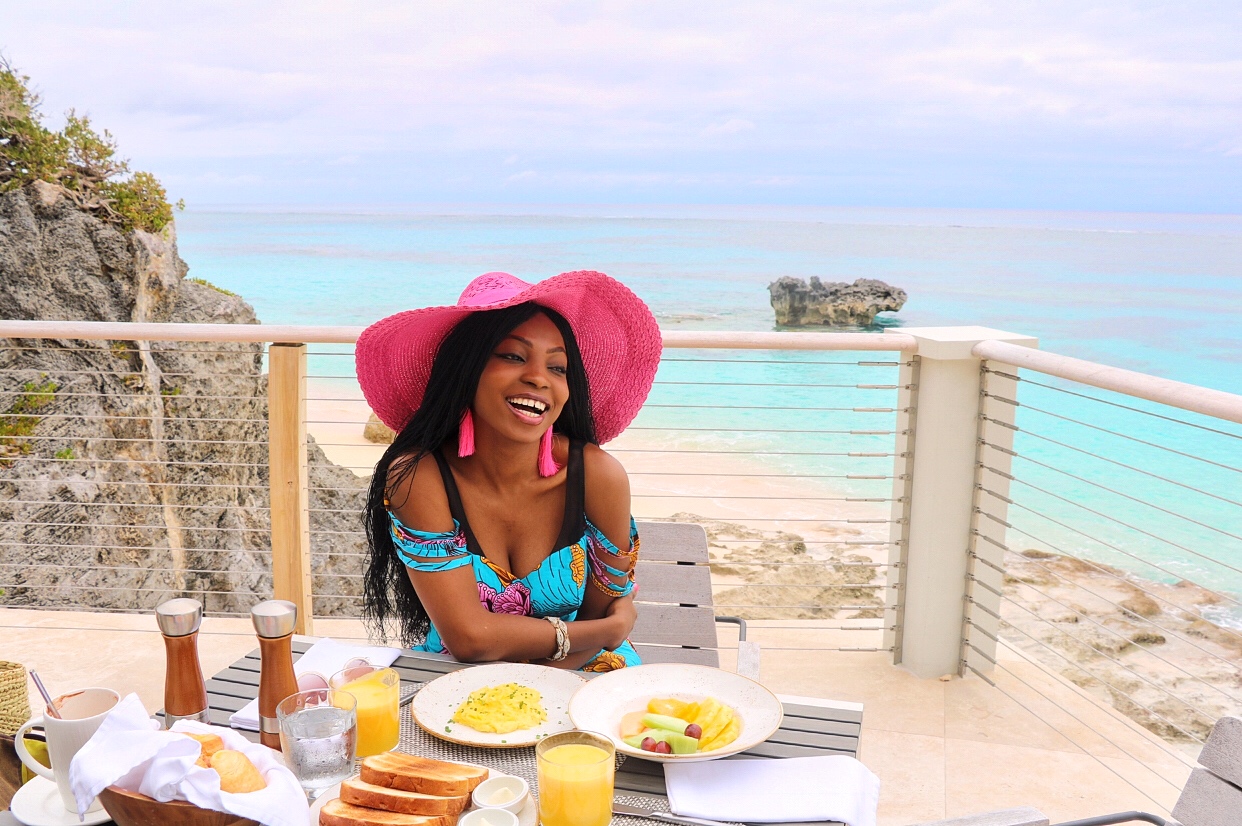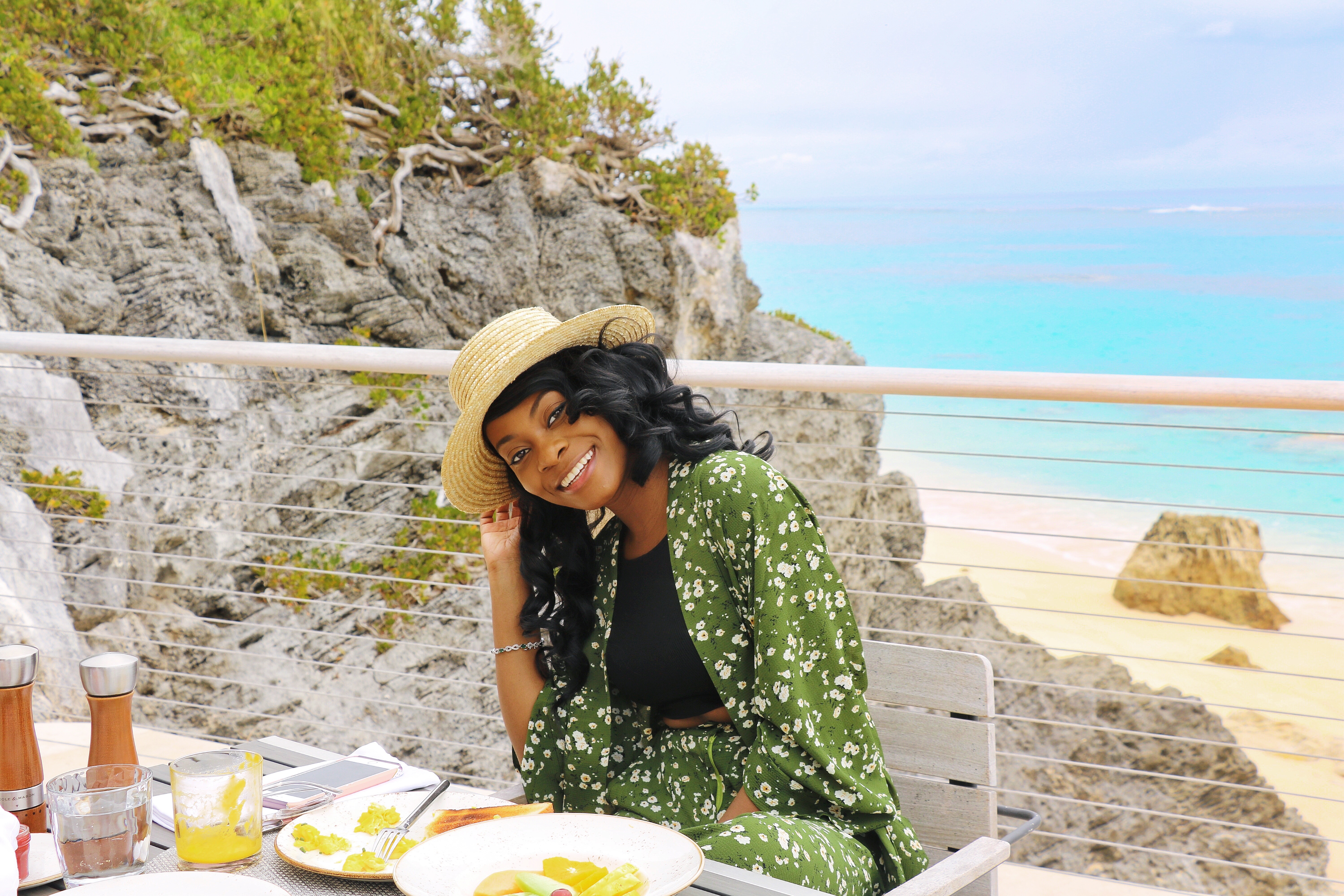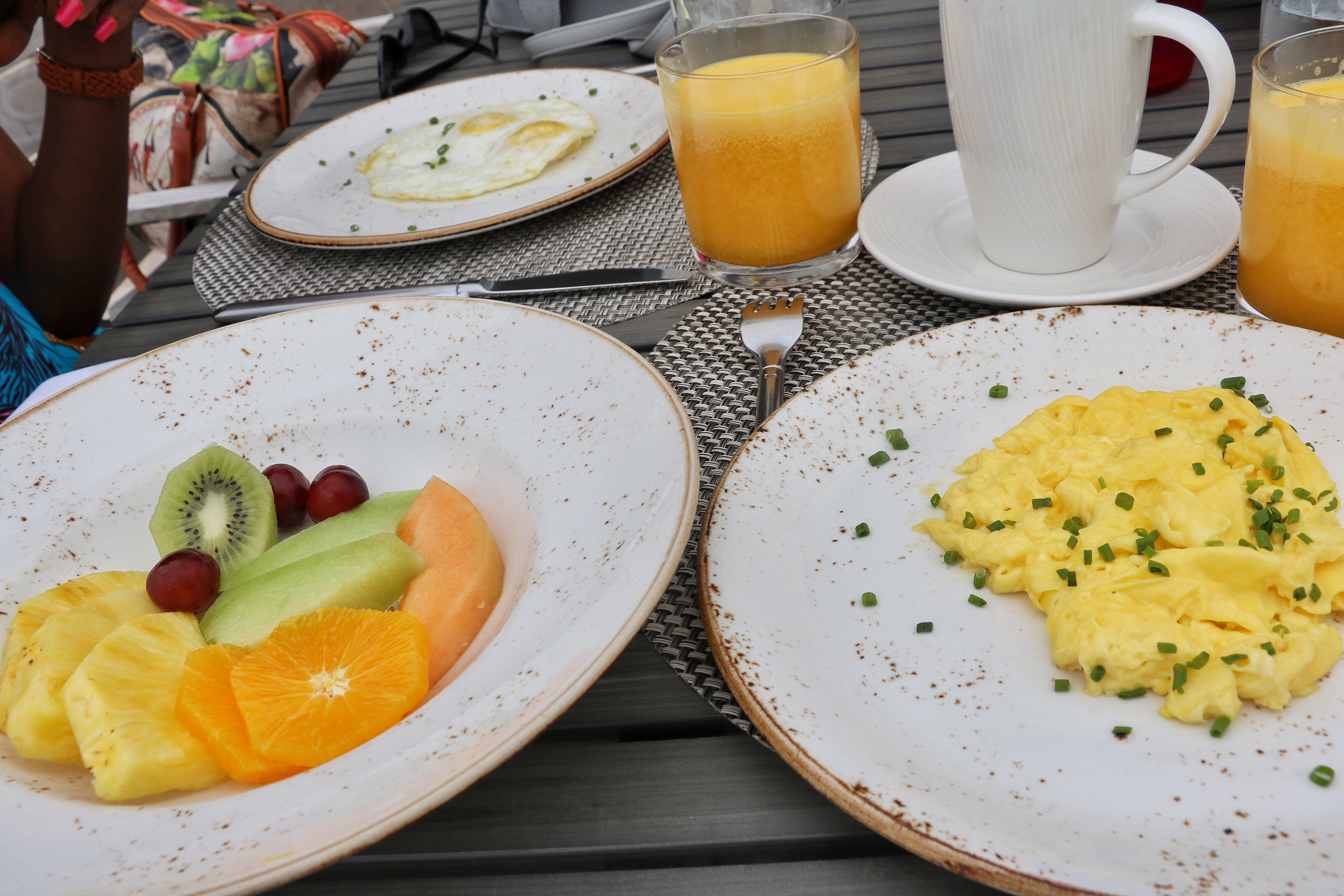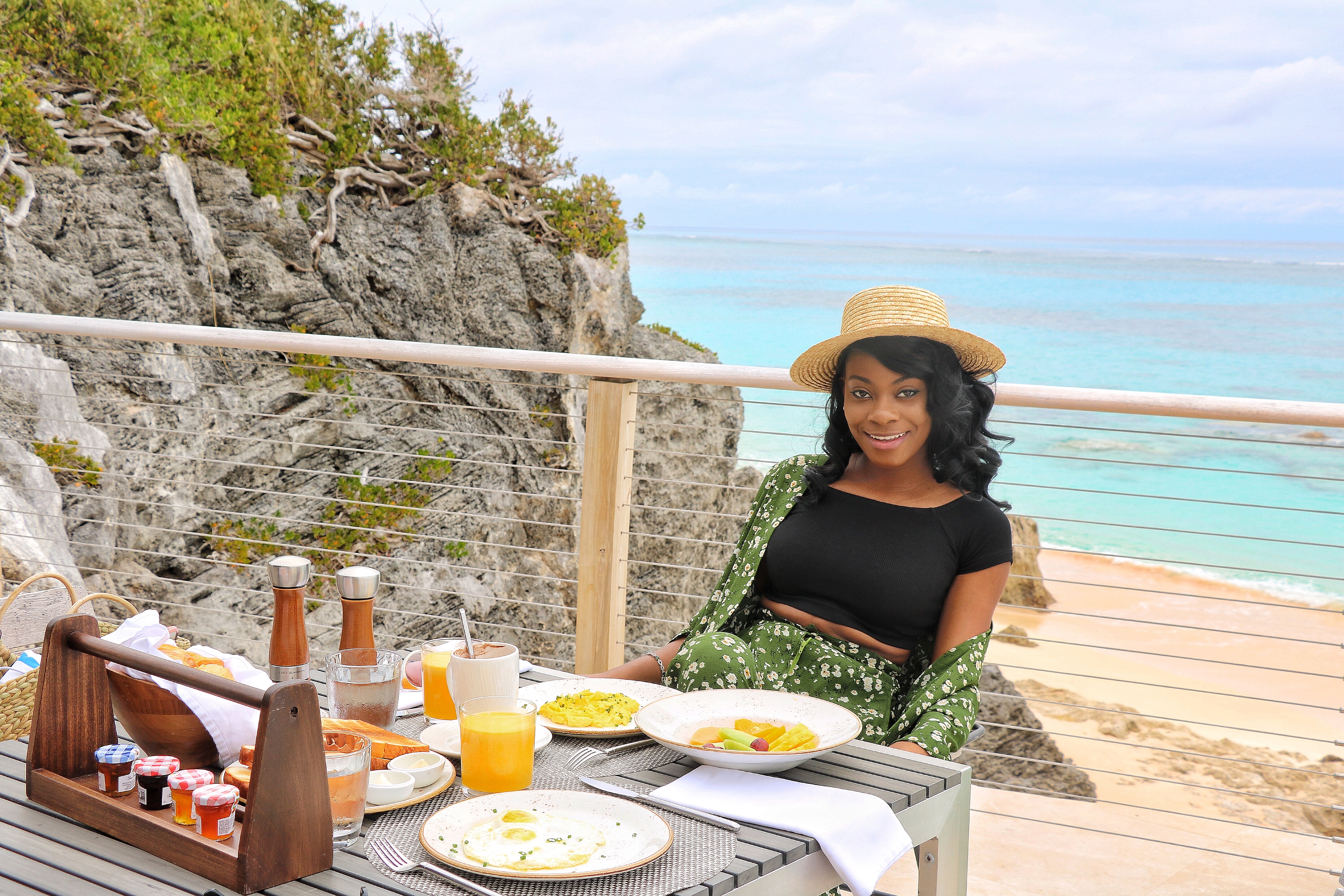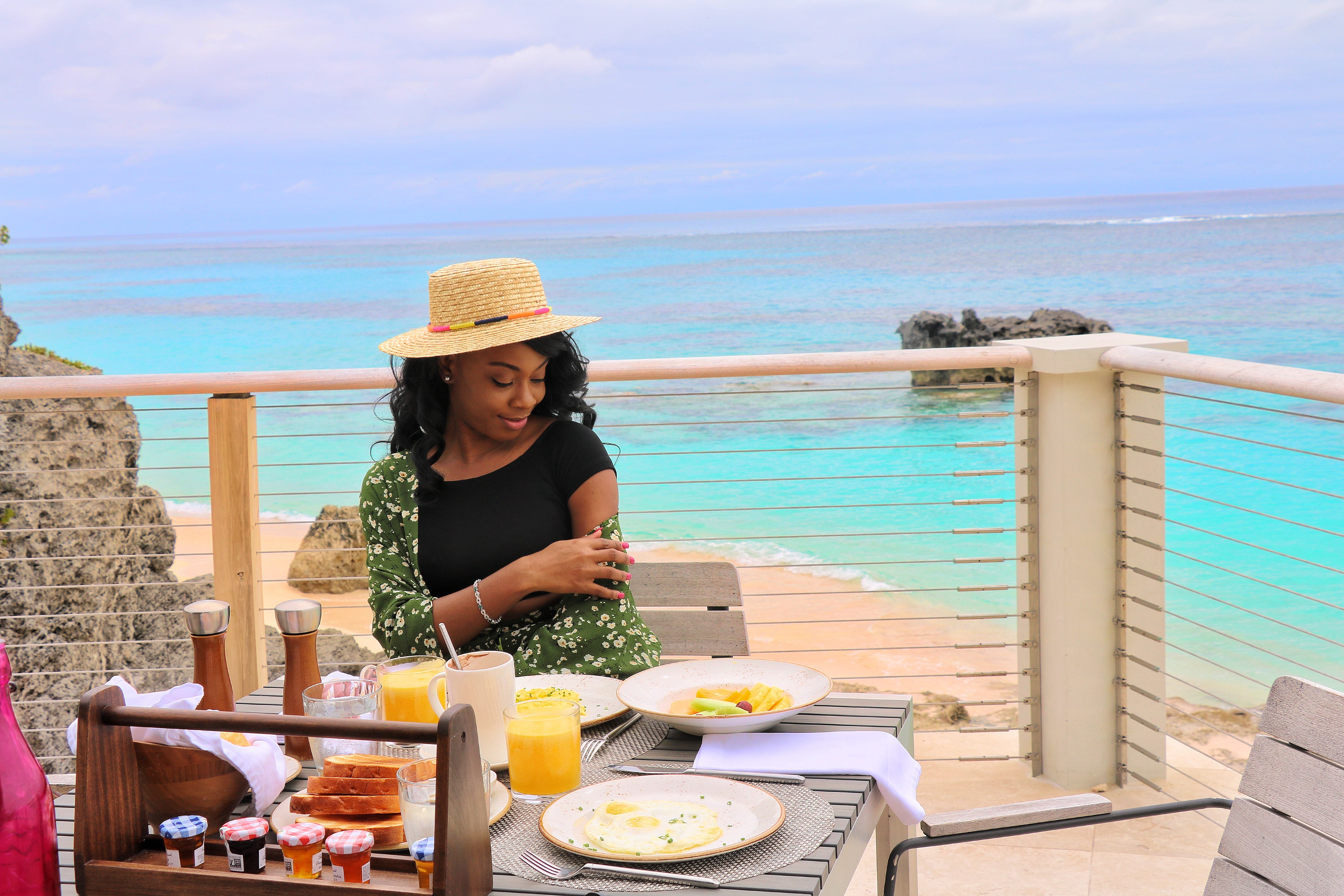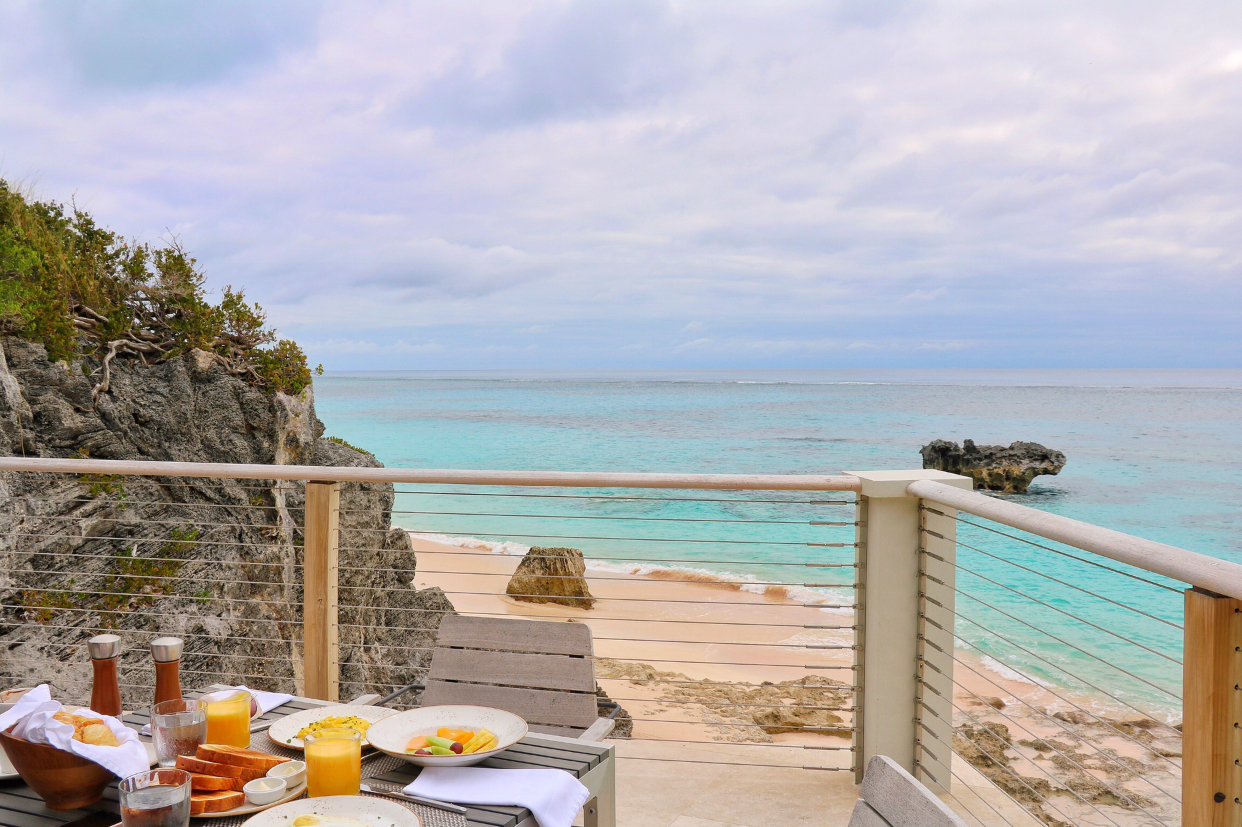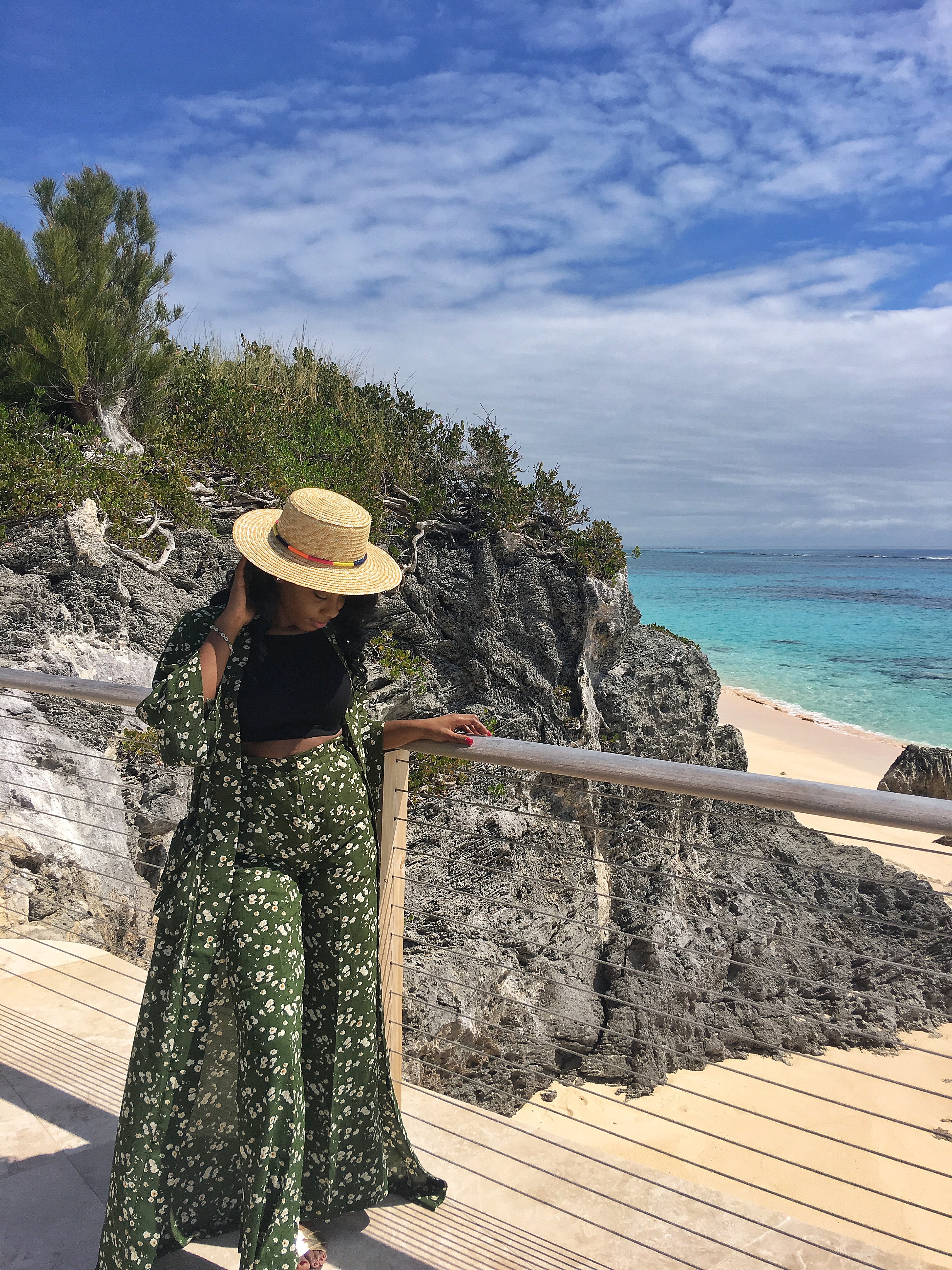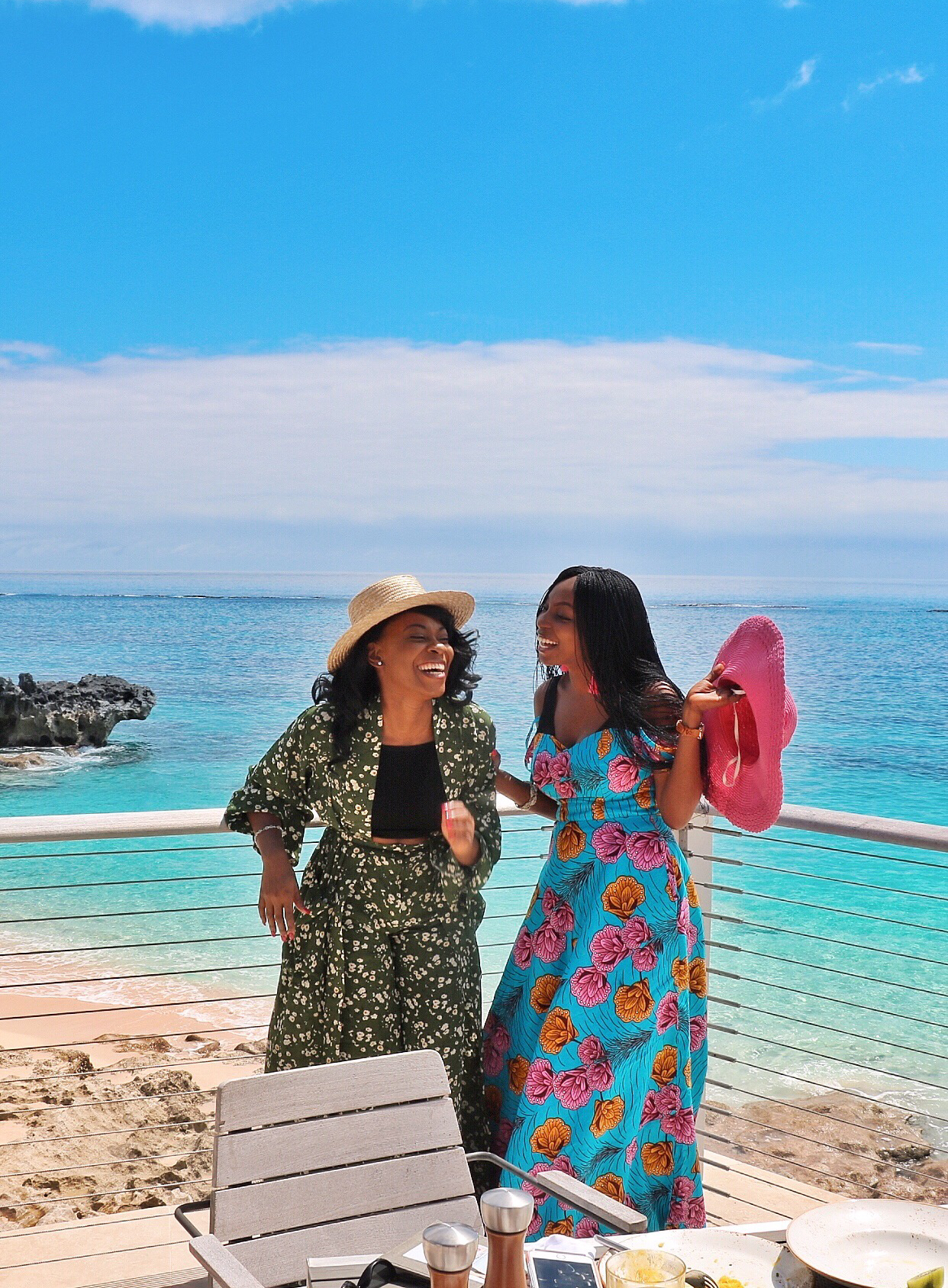 About the Loren at Pink Beach Club
Located in Tucker's town, the Loren at Pink Beach Club has a very relaxing yet upbeat atmosphere to it. Not sure if this was due to the fact that we went in low season, but it wasn't crowded which made it a lot more enjoyable to experience. It's perfect for families, young, and old; there's something for everyone there.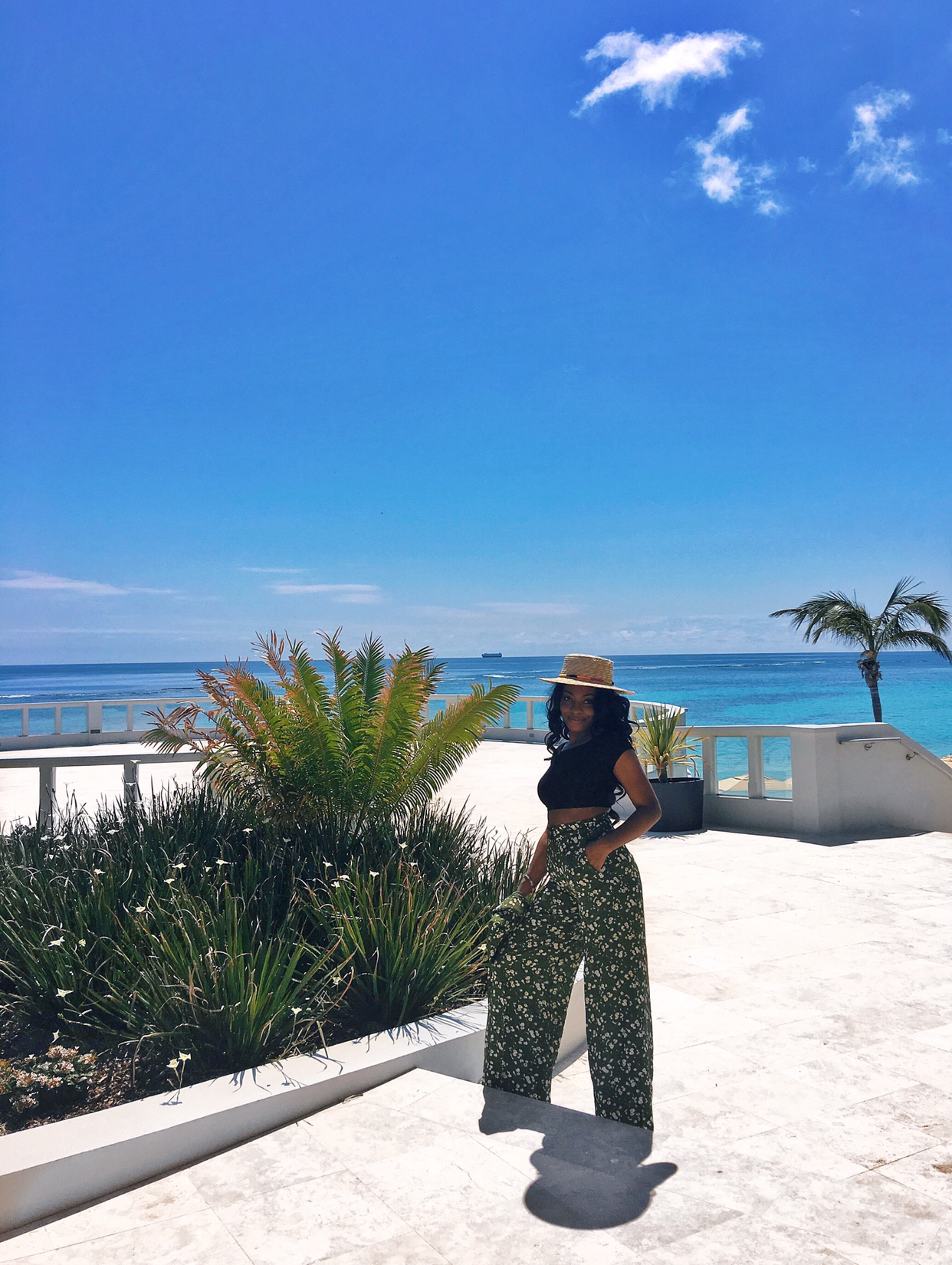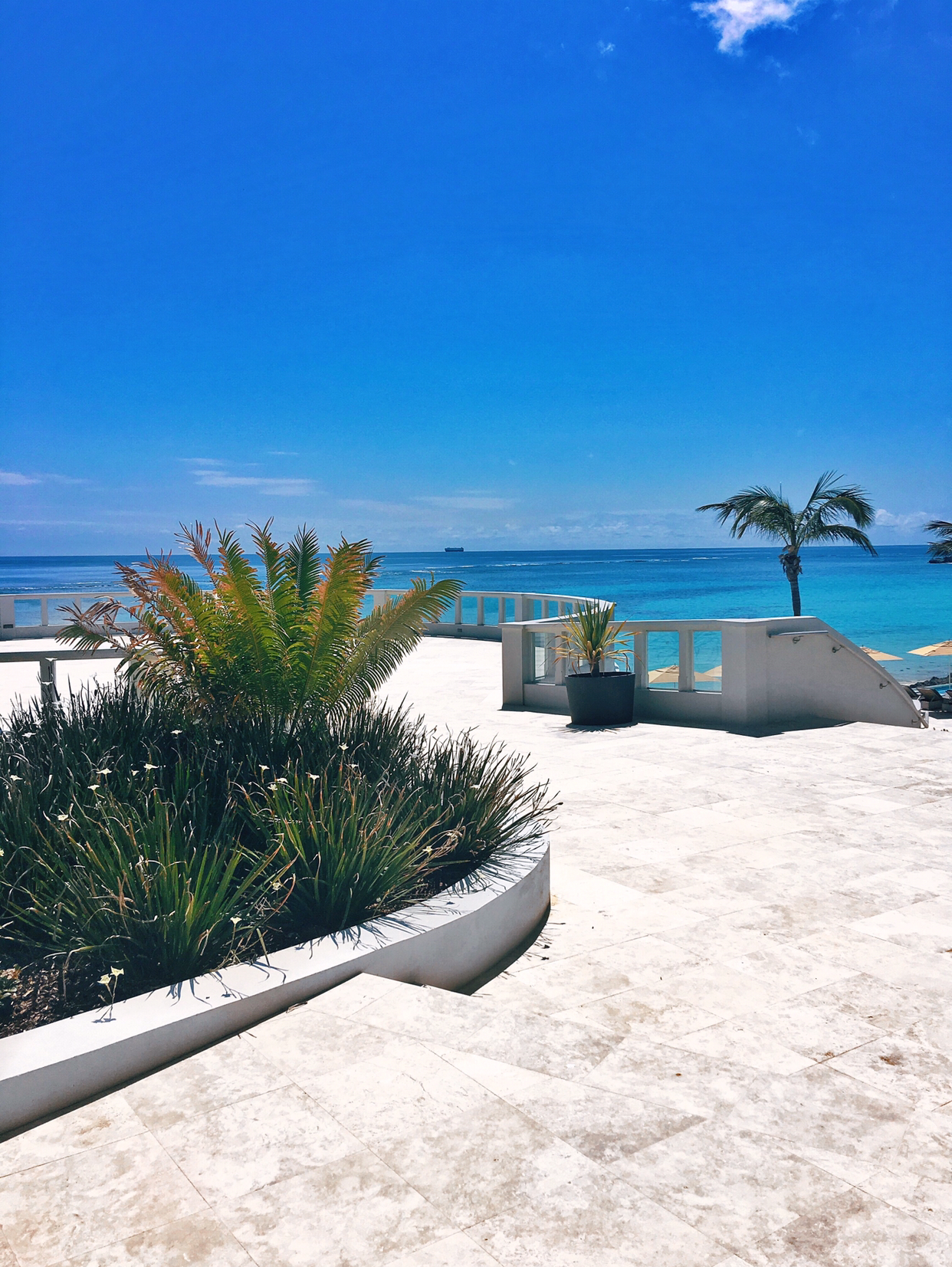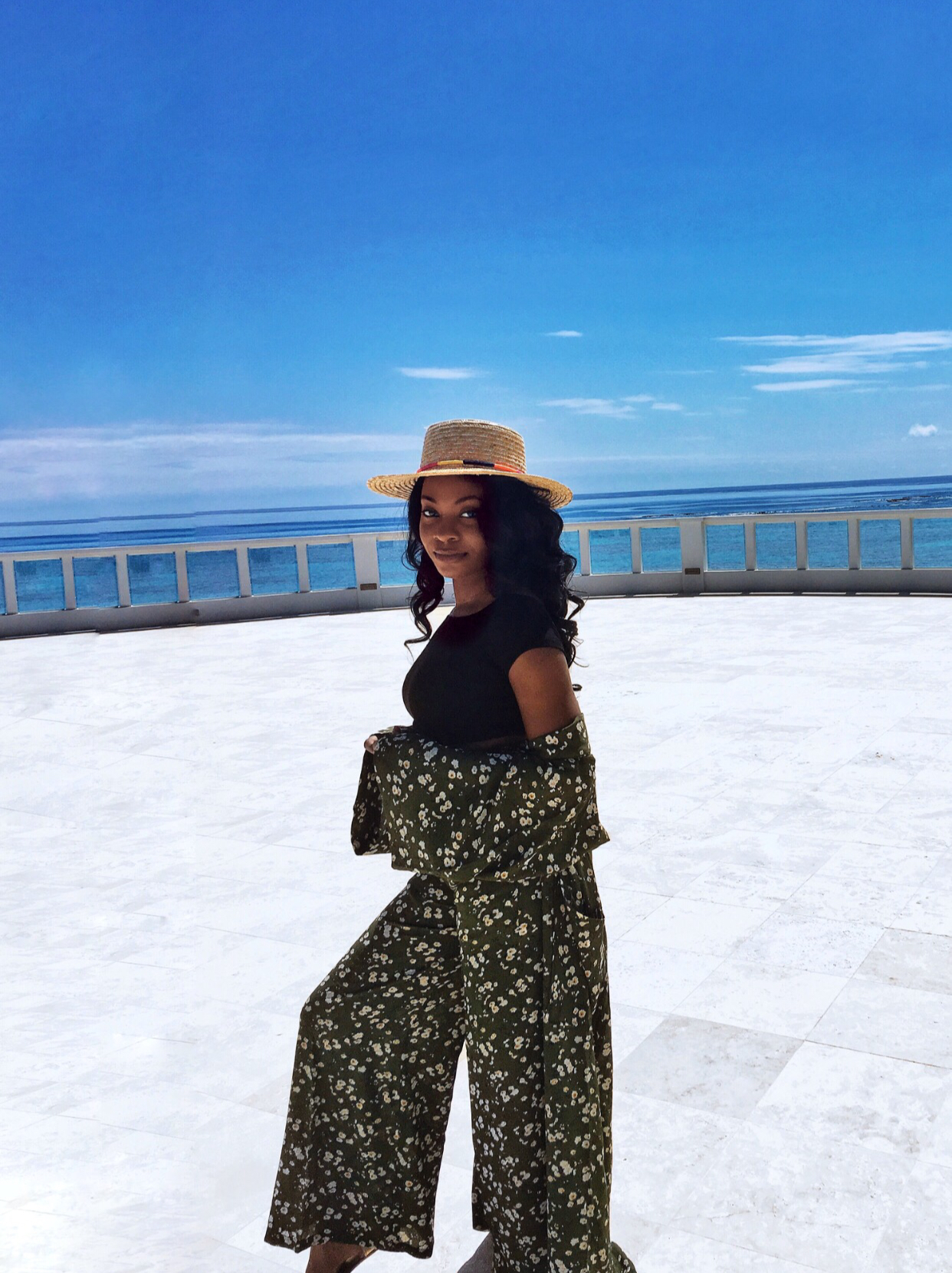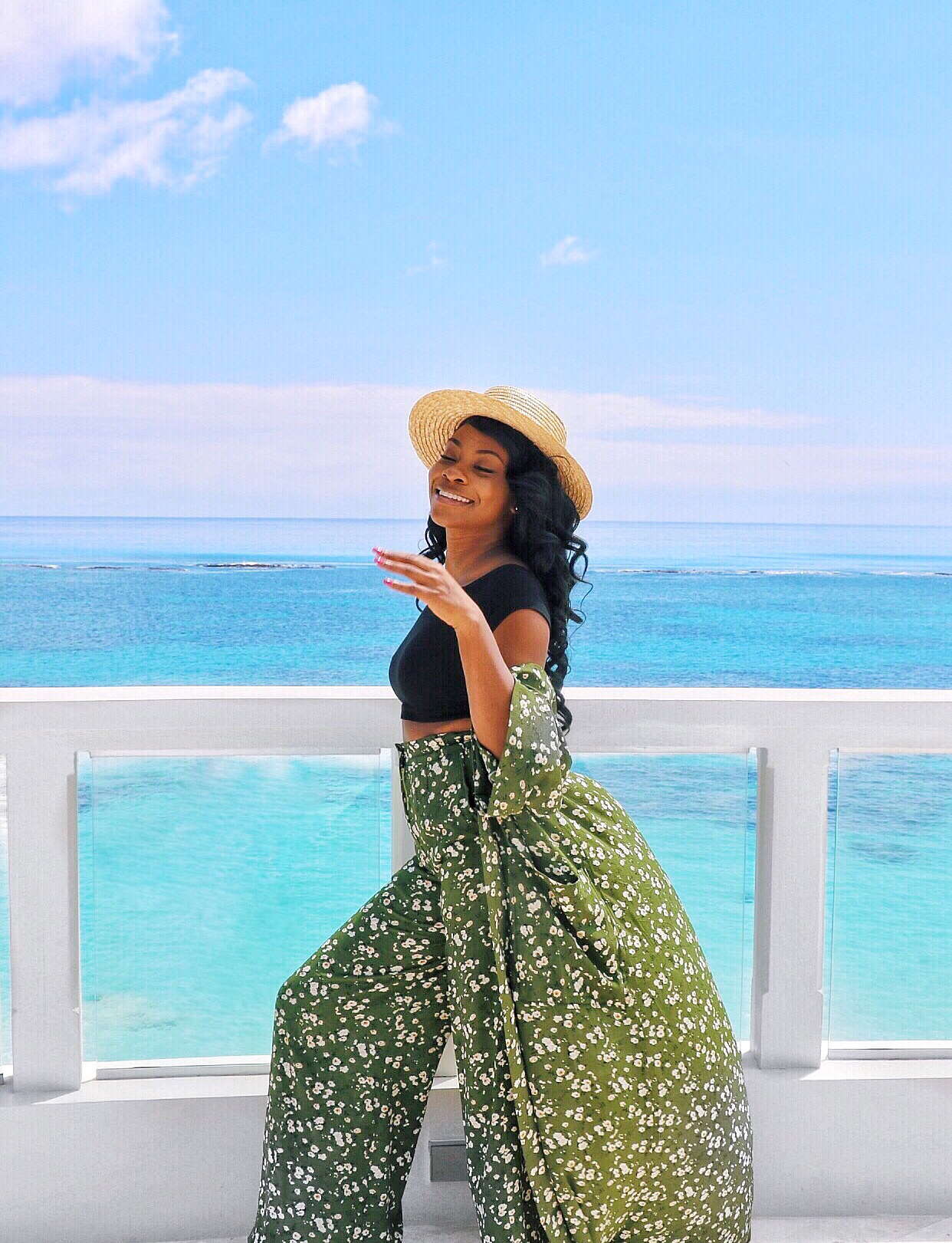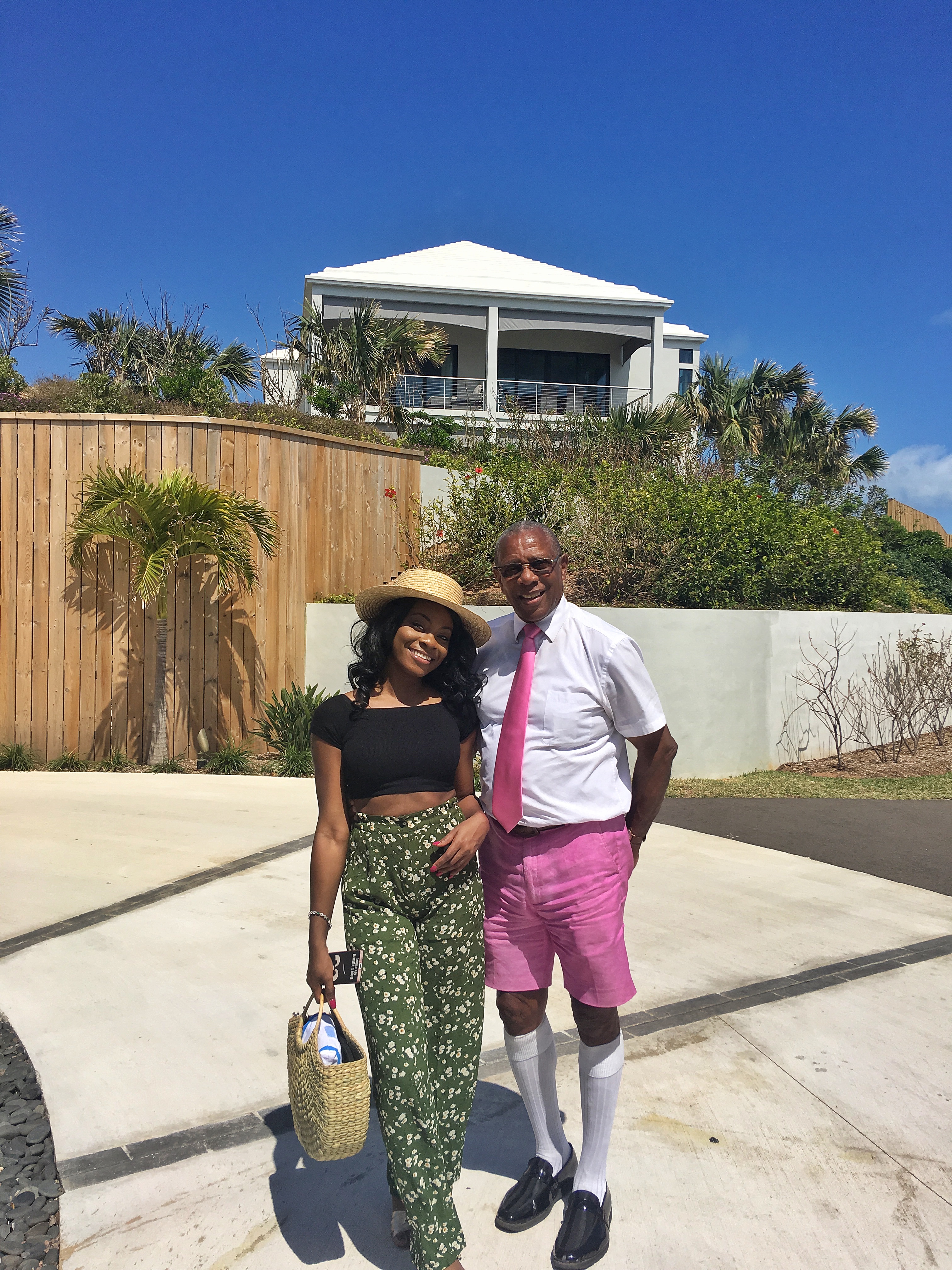 We ate our breakfast, took a ton of photos and proceeded to admire the beauty of The Loren. We noticed a lot of people just chilling by the beach, with no hurry to be anywhere at the moment. We even saw a man taking a beach stroll with his toddler. Oh, the simple pleasures of life.
Horseshoe Bay Beach
After a filling breakfast, and a food baby (which wasn't doing my bikini body any good, but who cares?), we headed on over to the most beautiful beach in Bermuda, and one of the most beautiful beaches in the world. For someone who is a beach bum and has seen some beautiful beaches, I wasn't expecting too much but I was floored. This beach is BEAUTIFUL. And honestly, my camera wasn't doing it a lot of justice.
TIP: Bermuda is only 90 minutes away from New York. In addition, if you have a valid US Visa, you do not need a visa to enter Bermuda. Sounds good?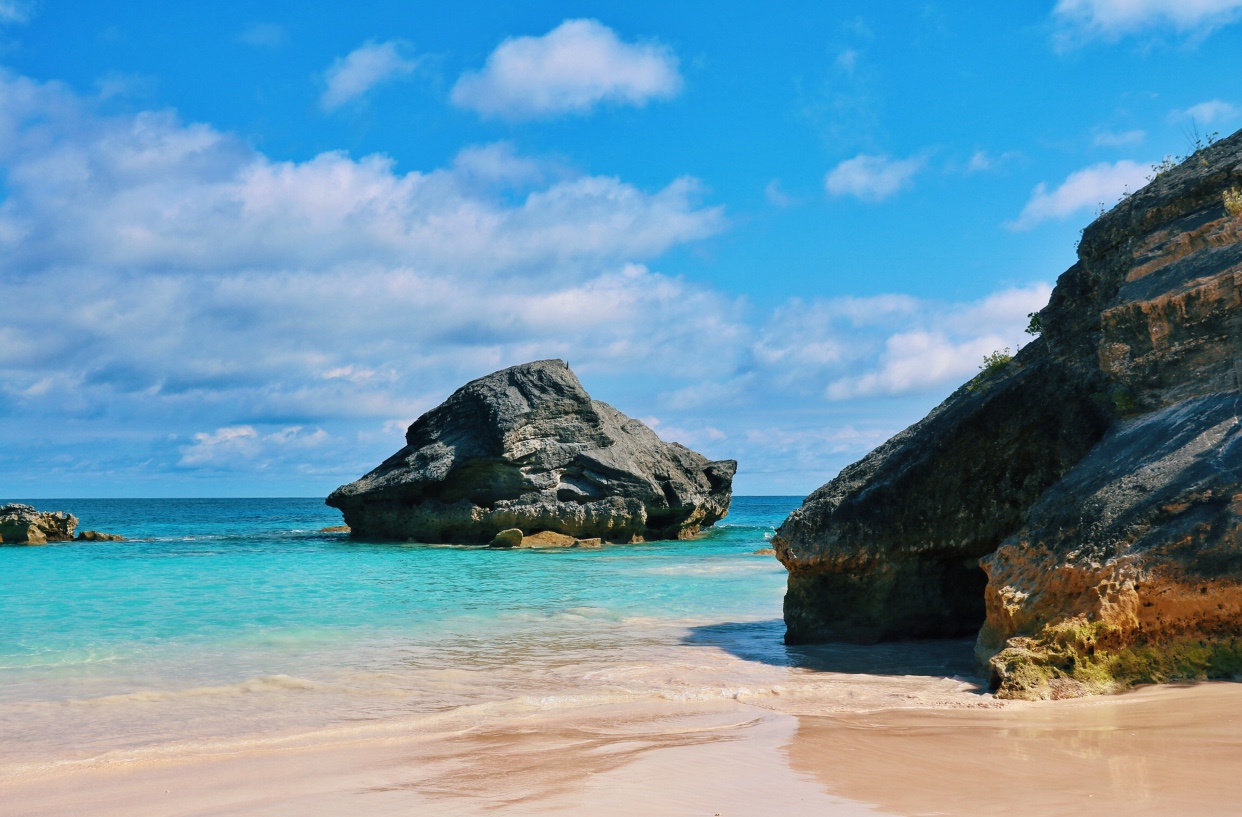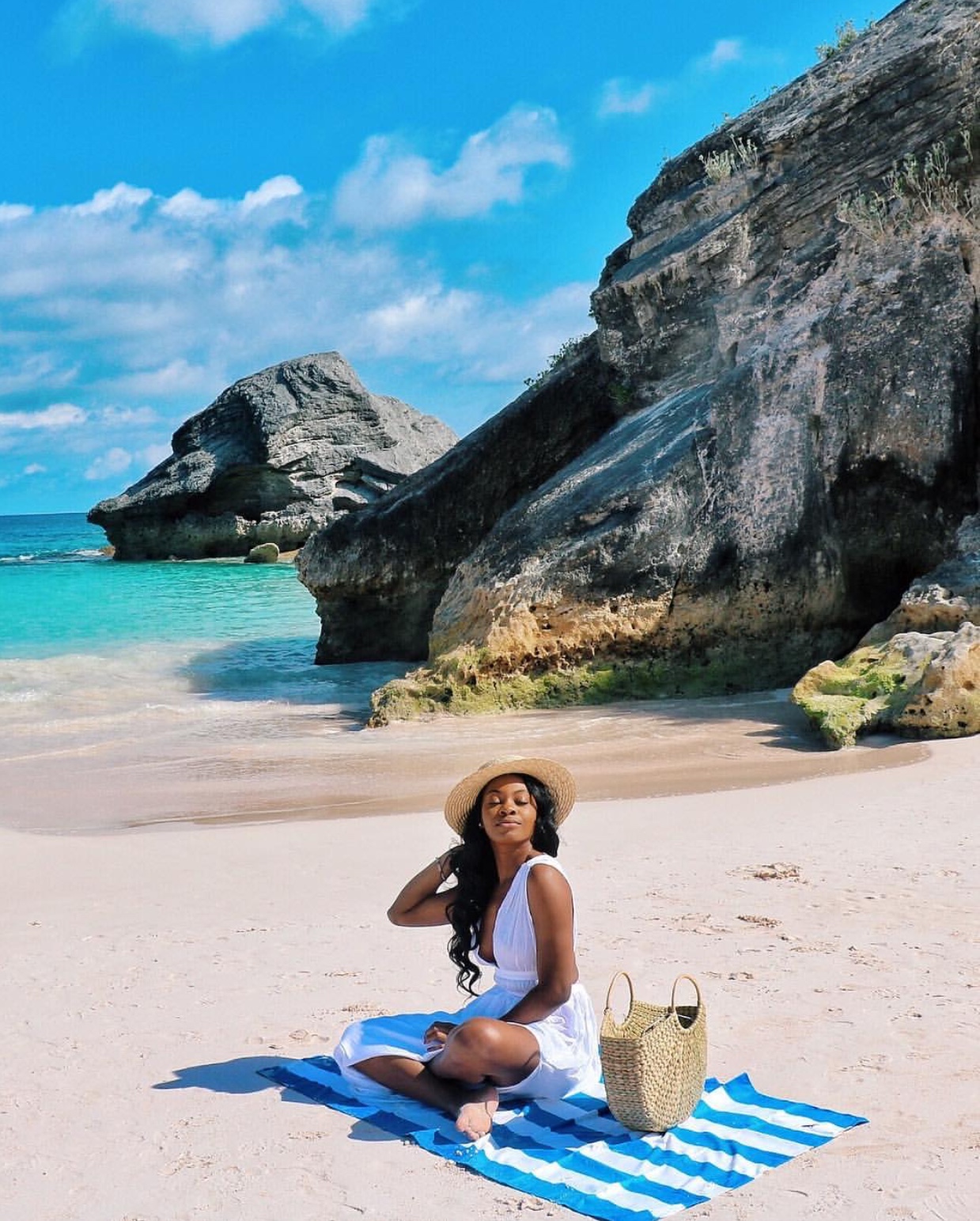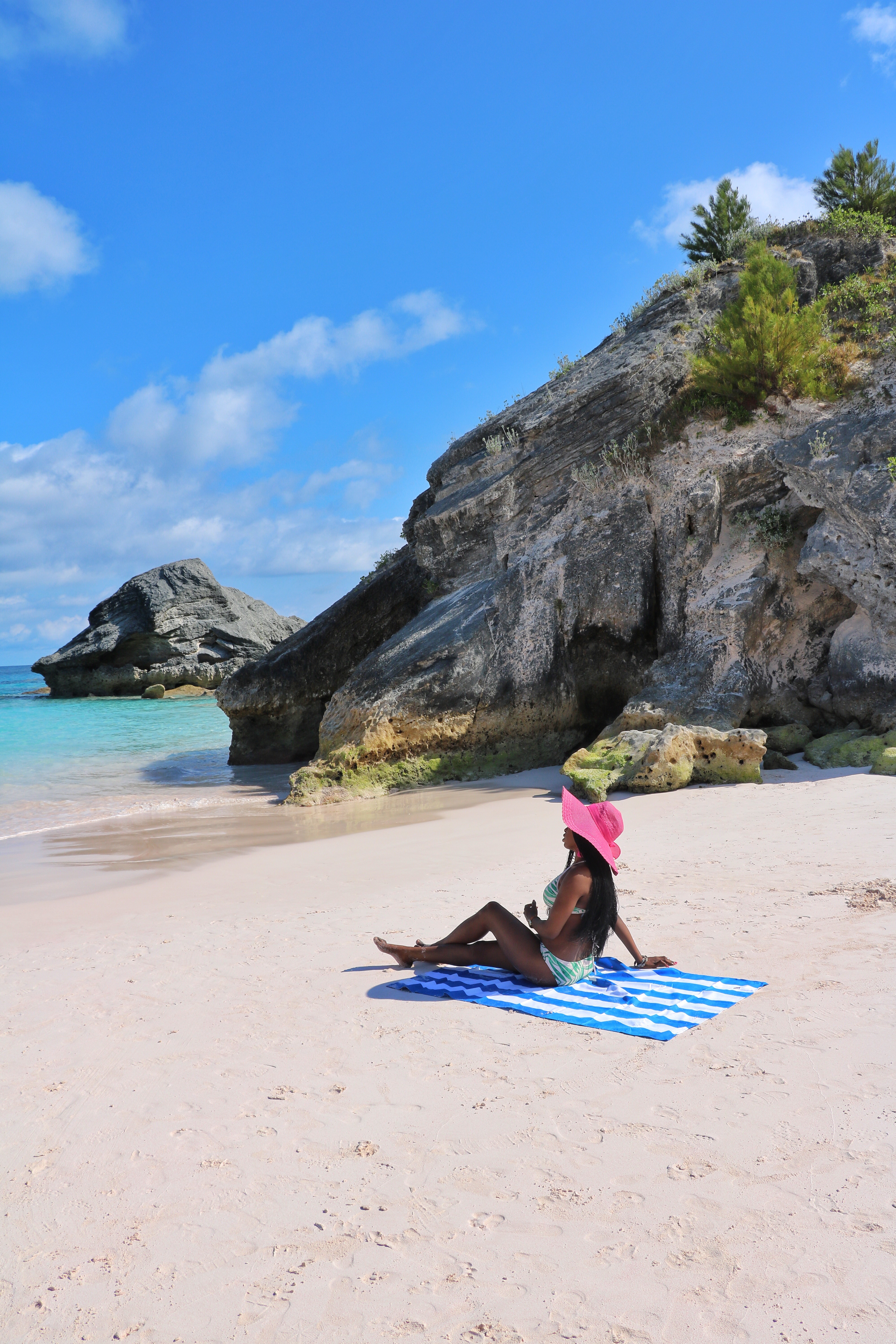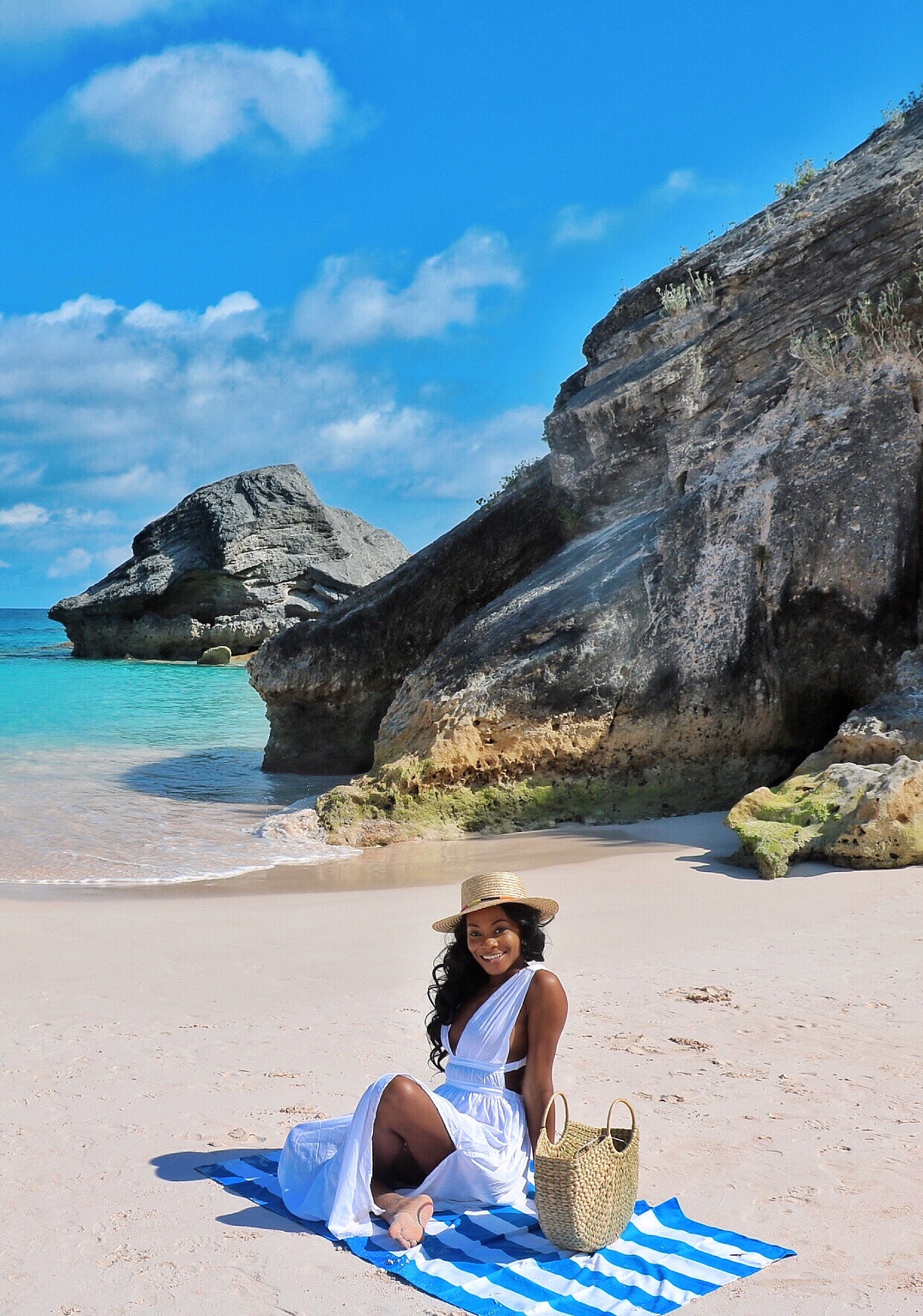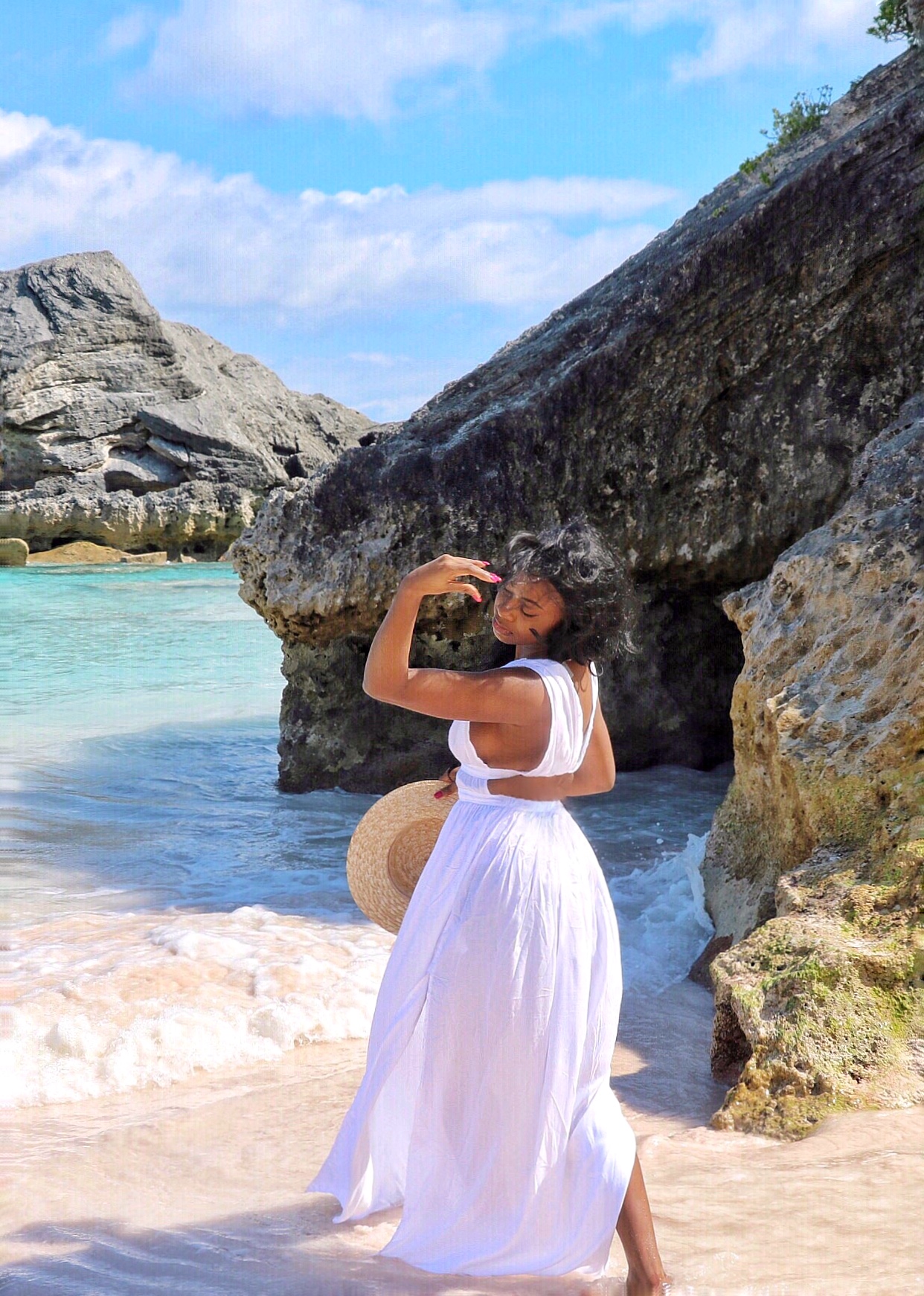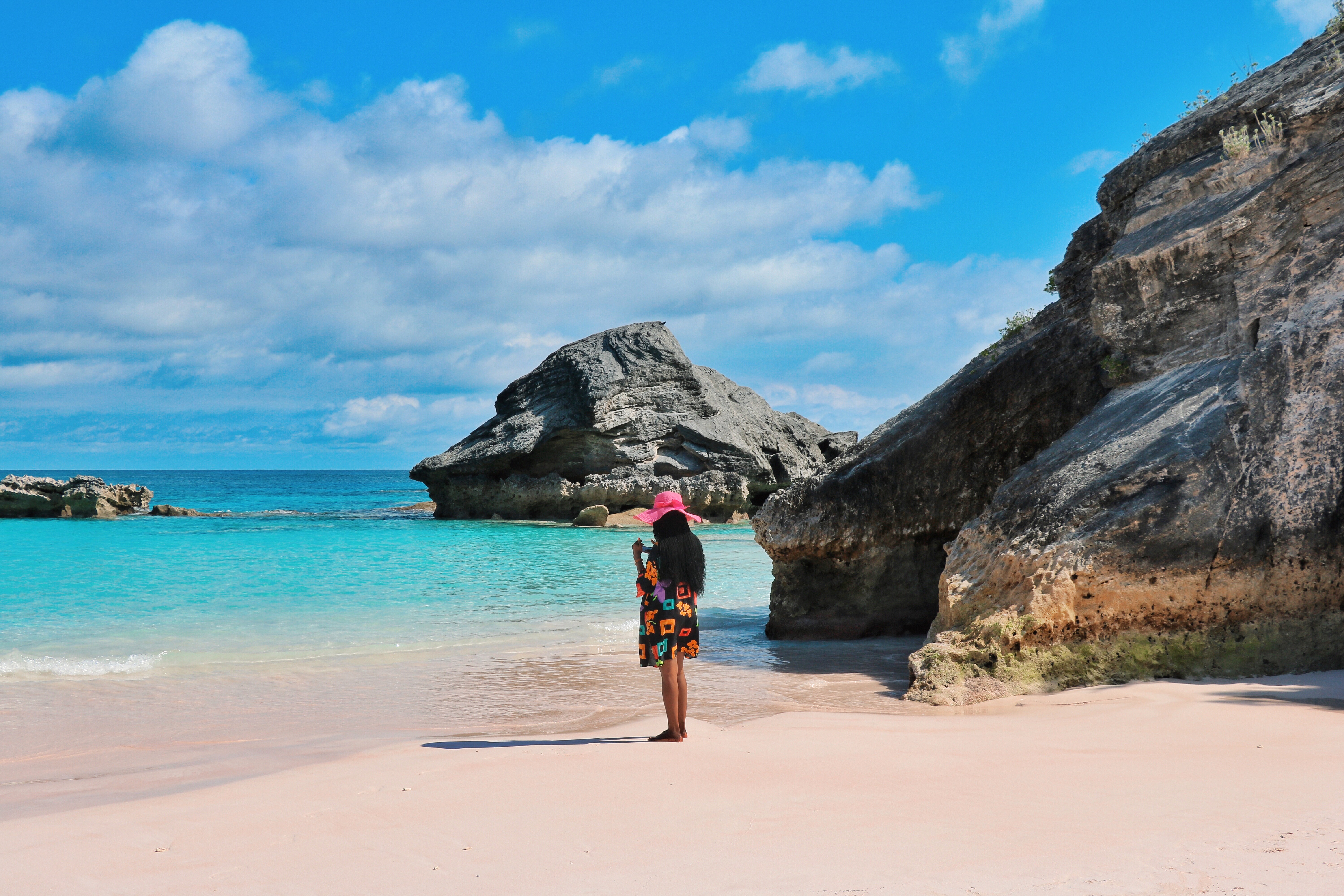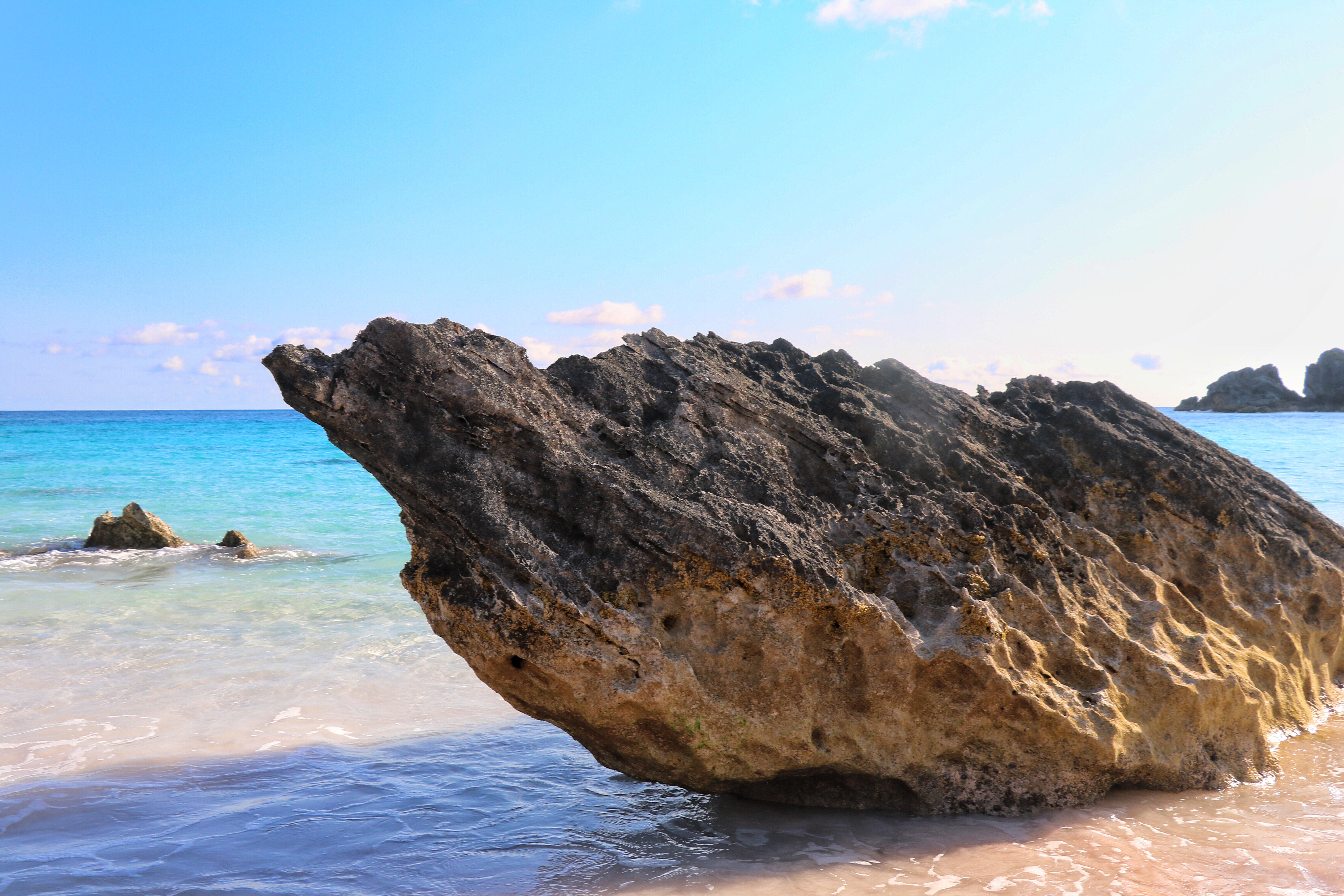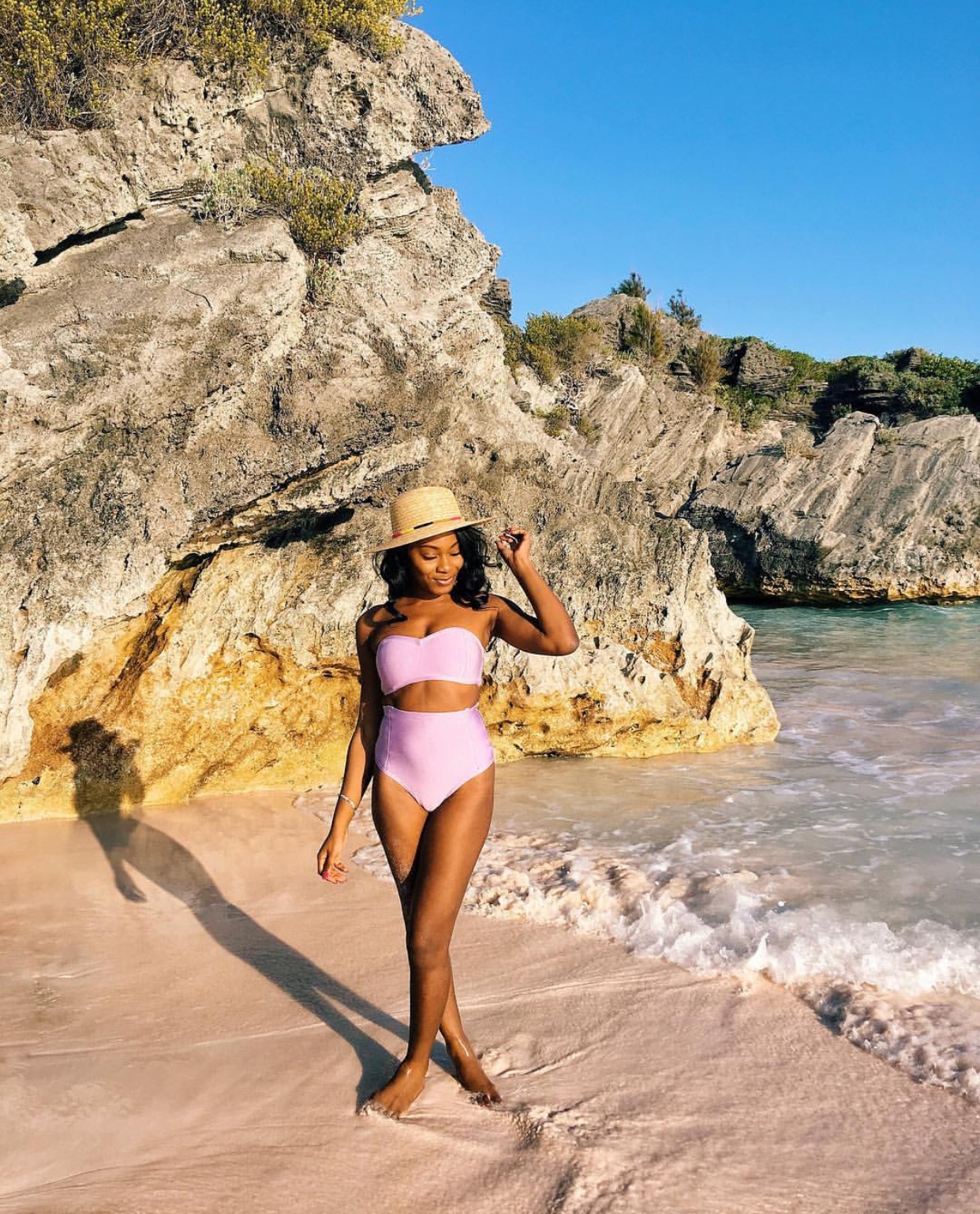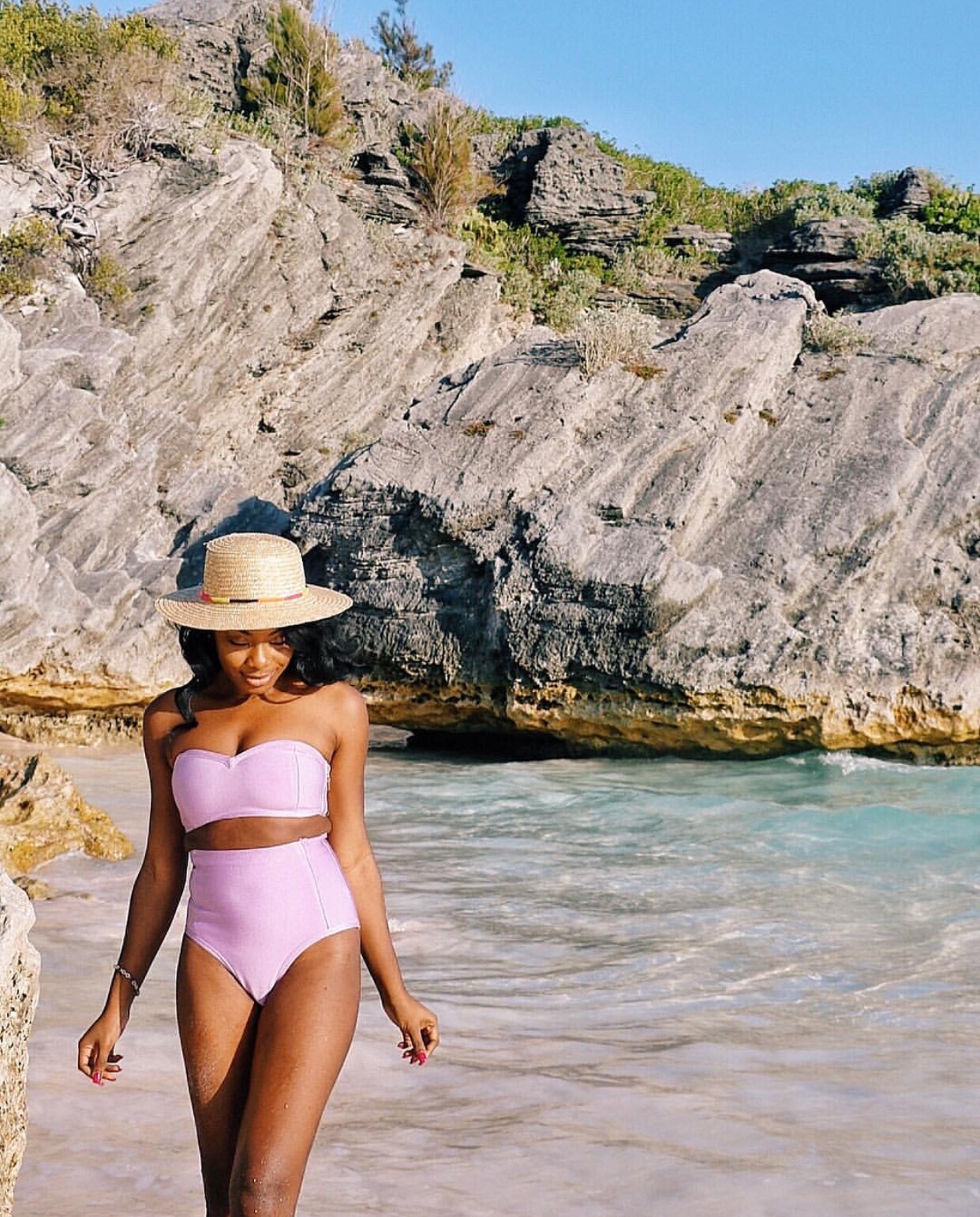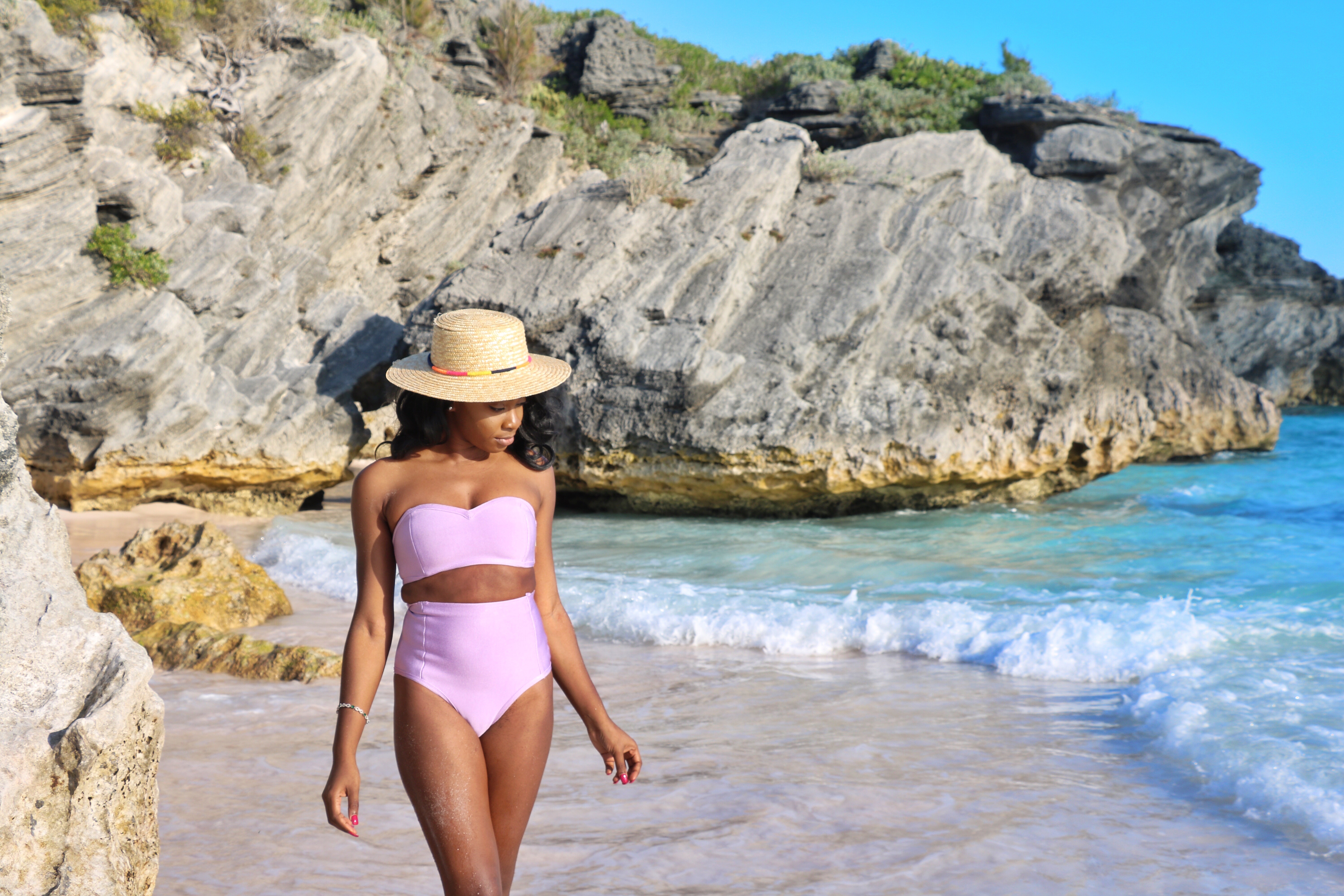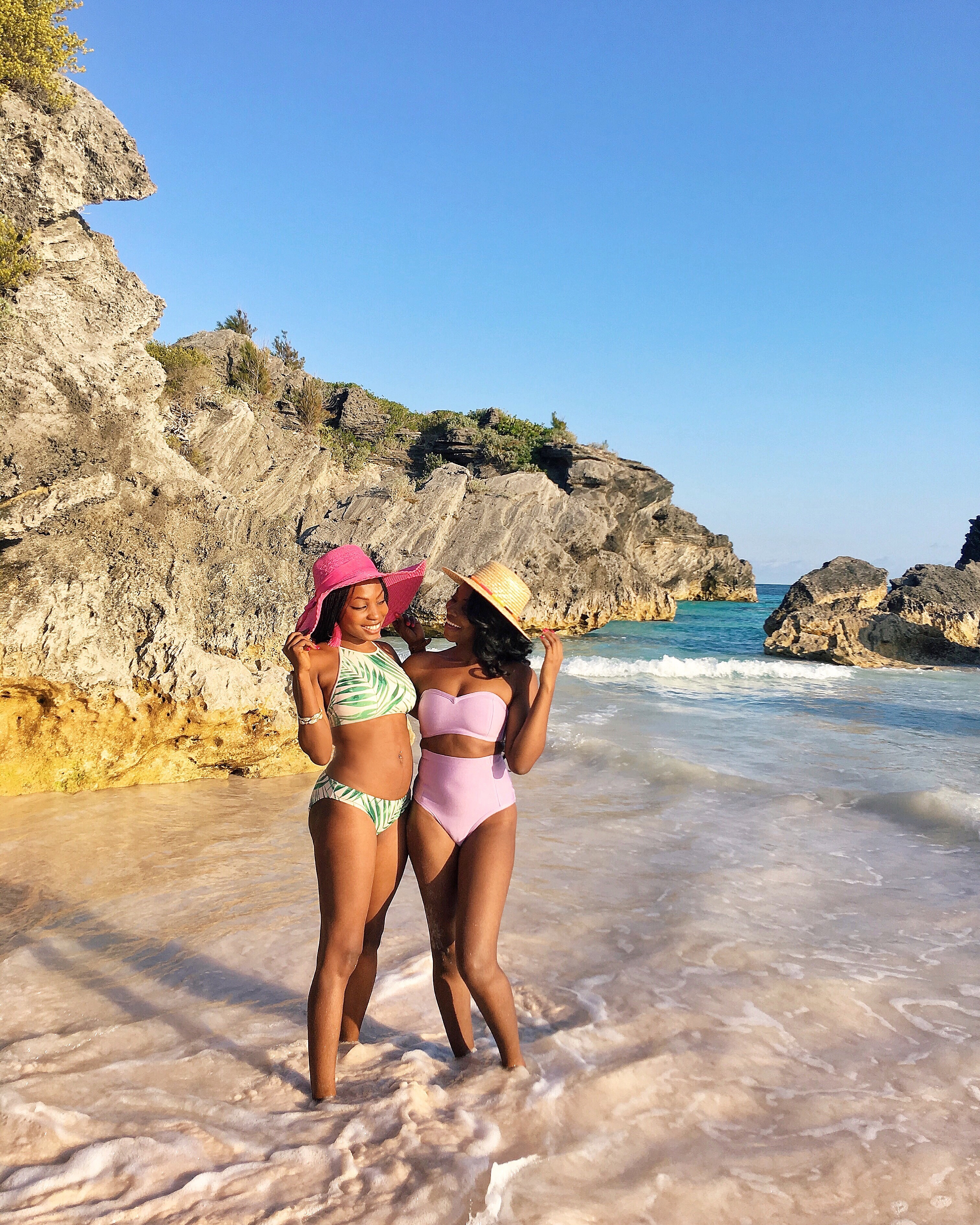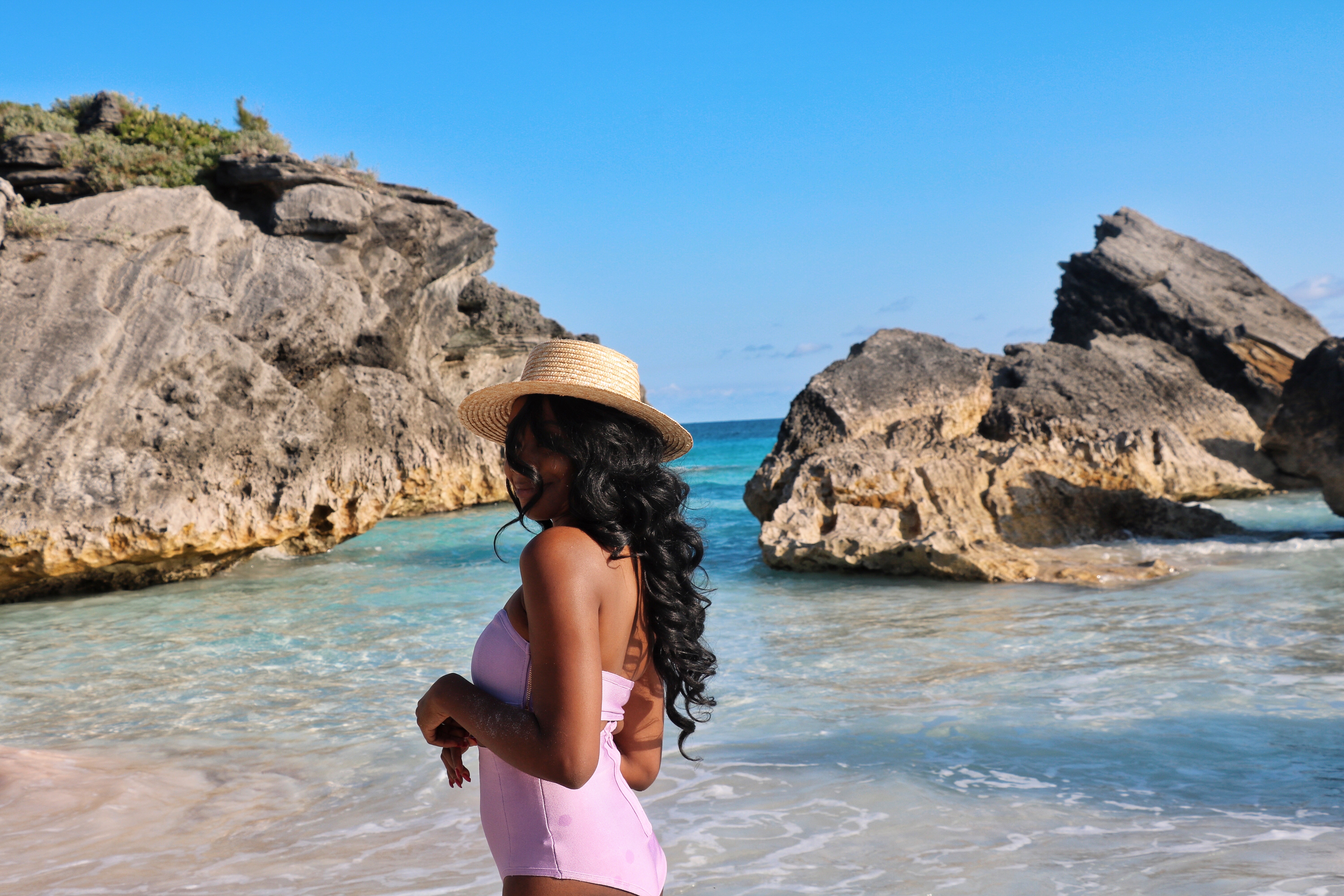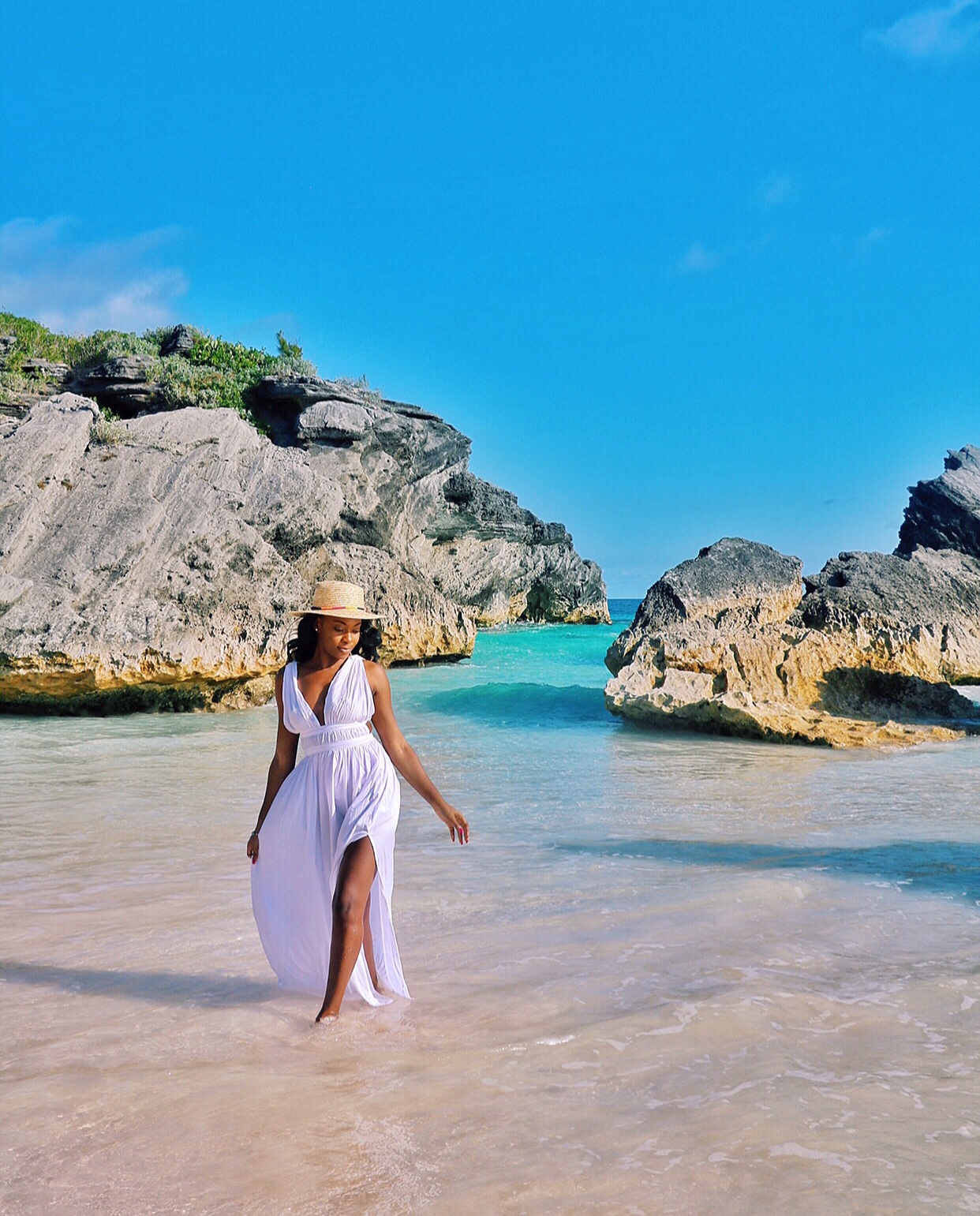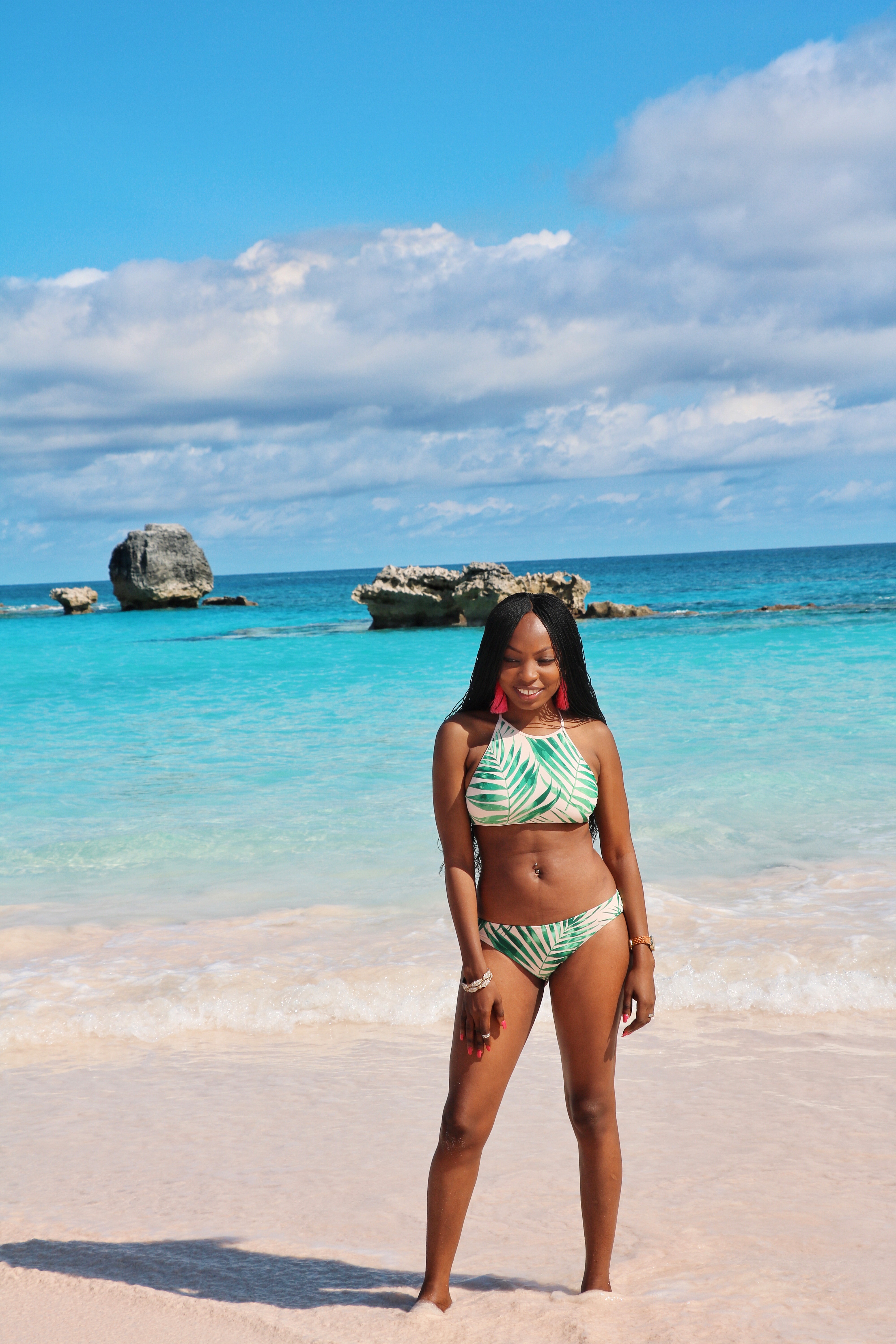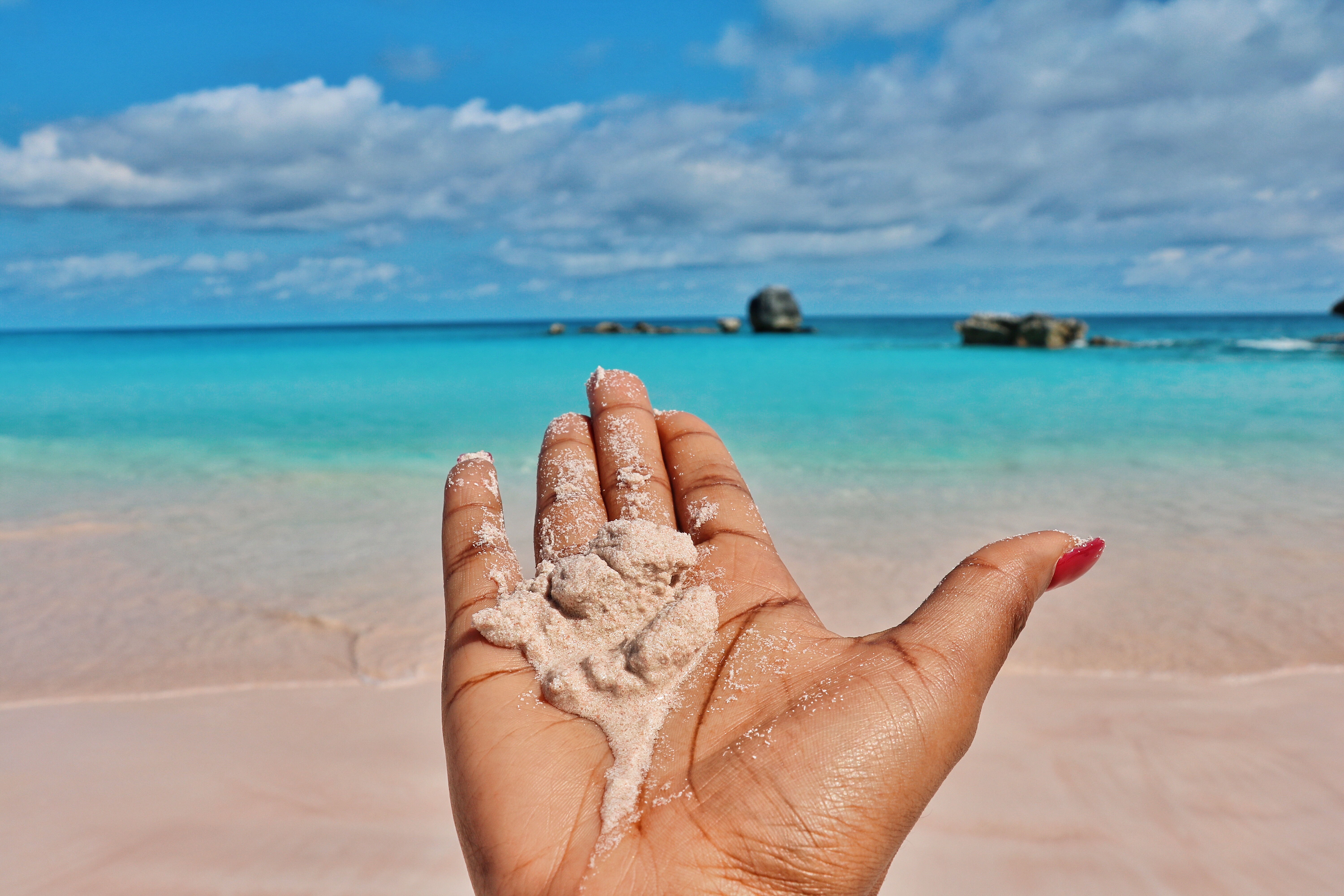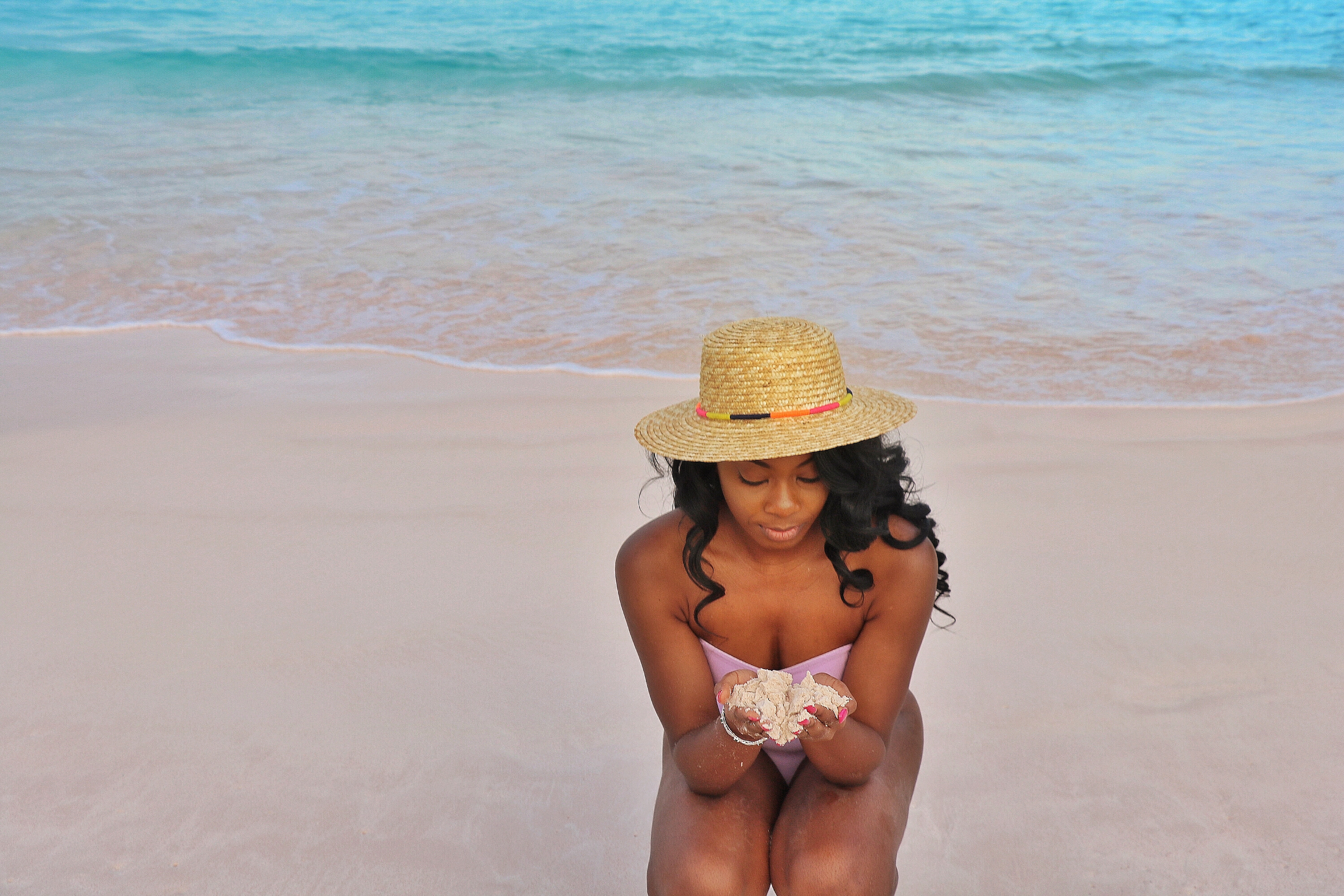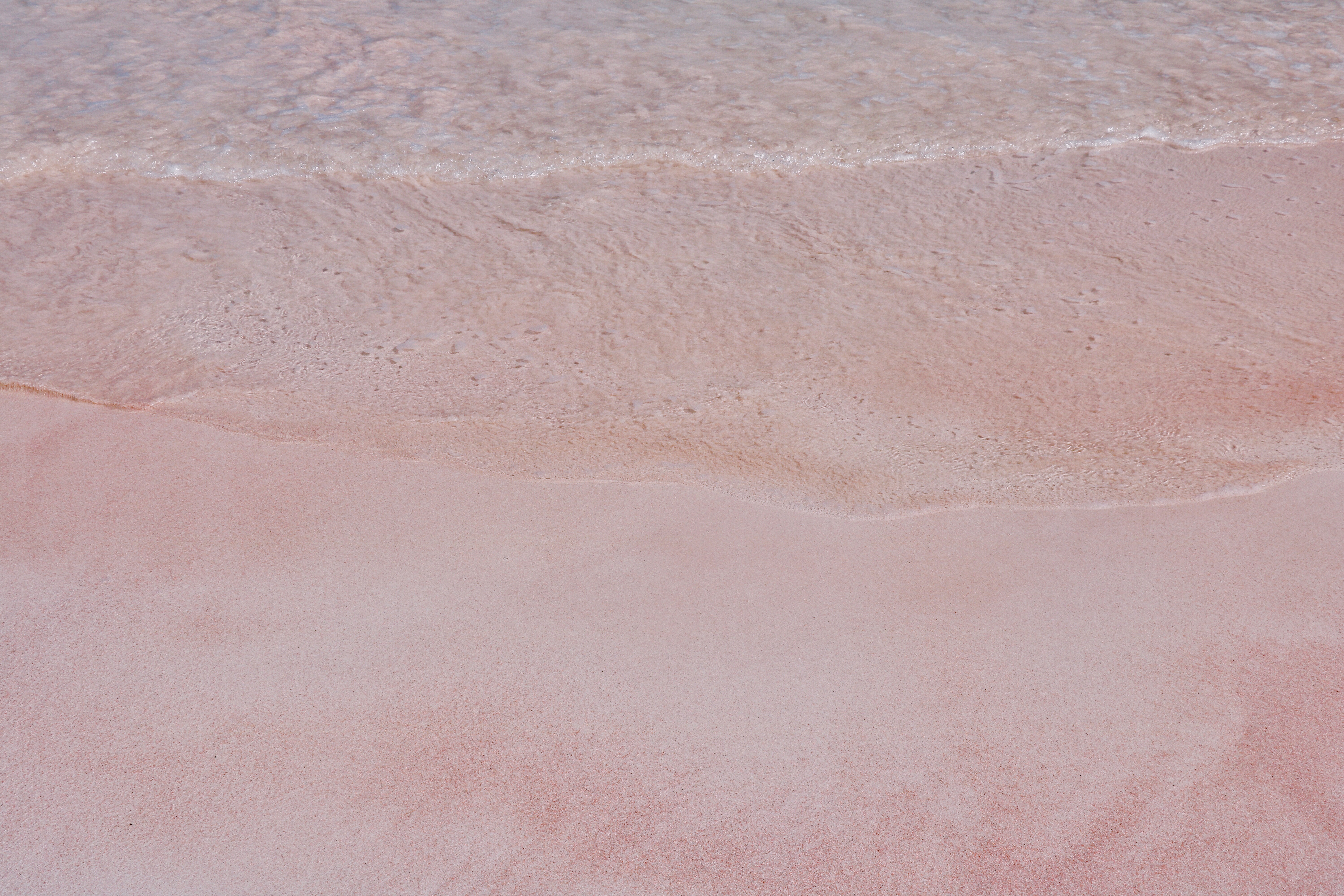 The time had come to start heading home, as the sun was already setting. On our way out, we saw the most beautiful cove located just beside the beach. The sunset looked amazing from there and catching a glimpse of it was the perfect way to end the day. The water was quite chilly otherwise I would have taken a dip. Bermuda, you outdid yourself.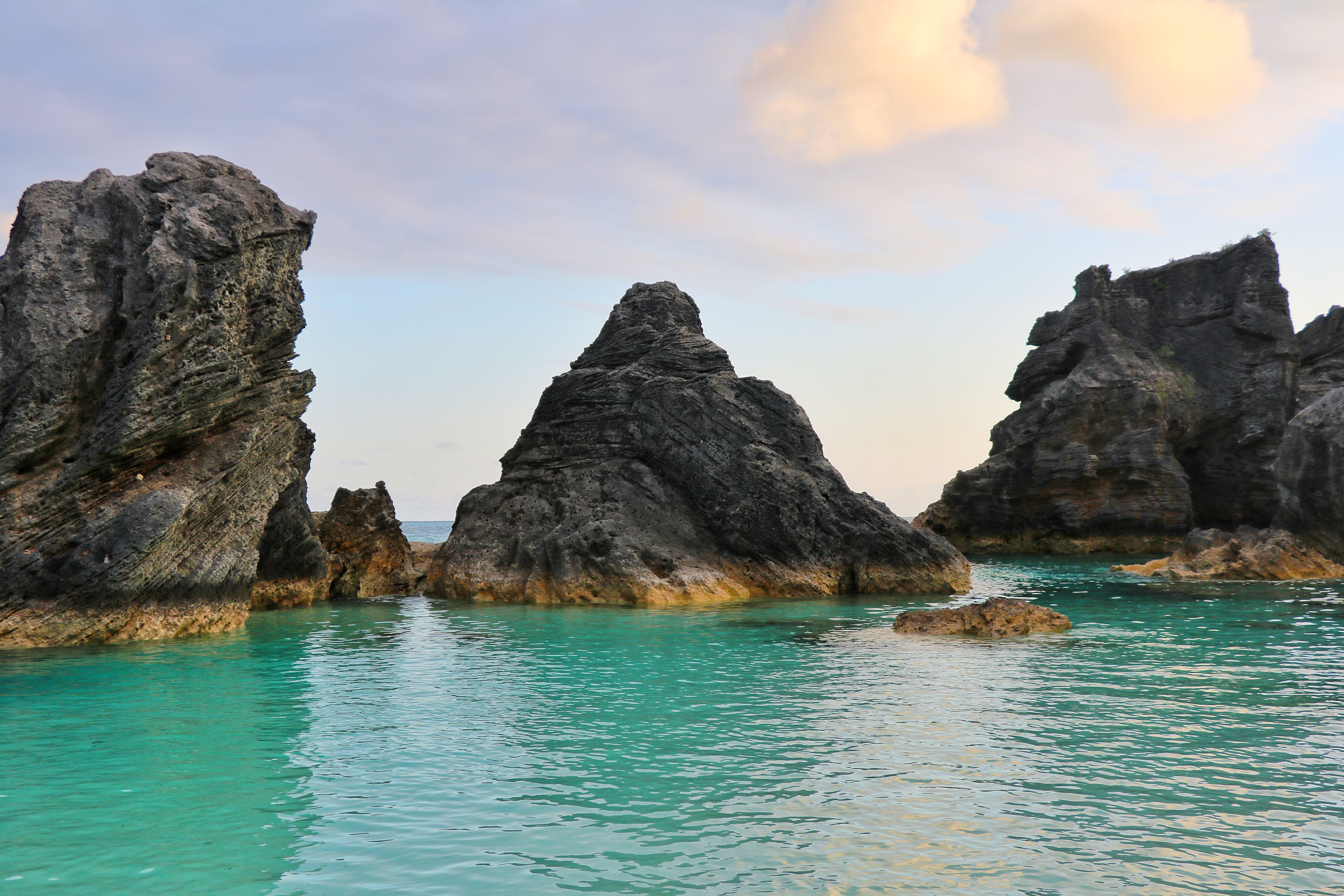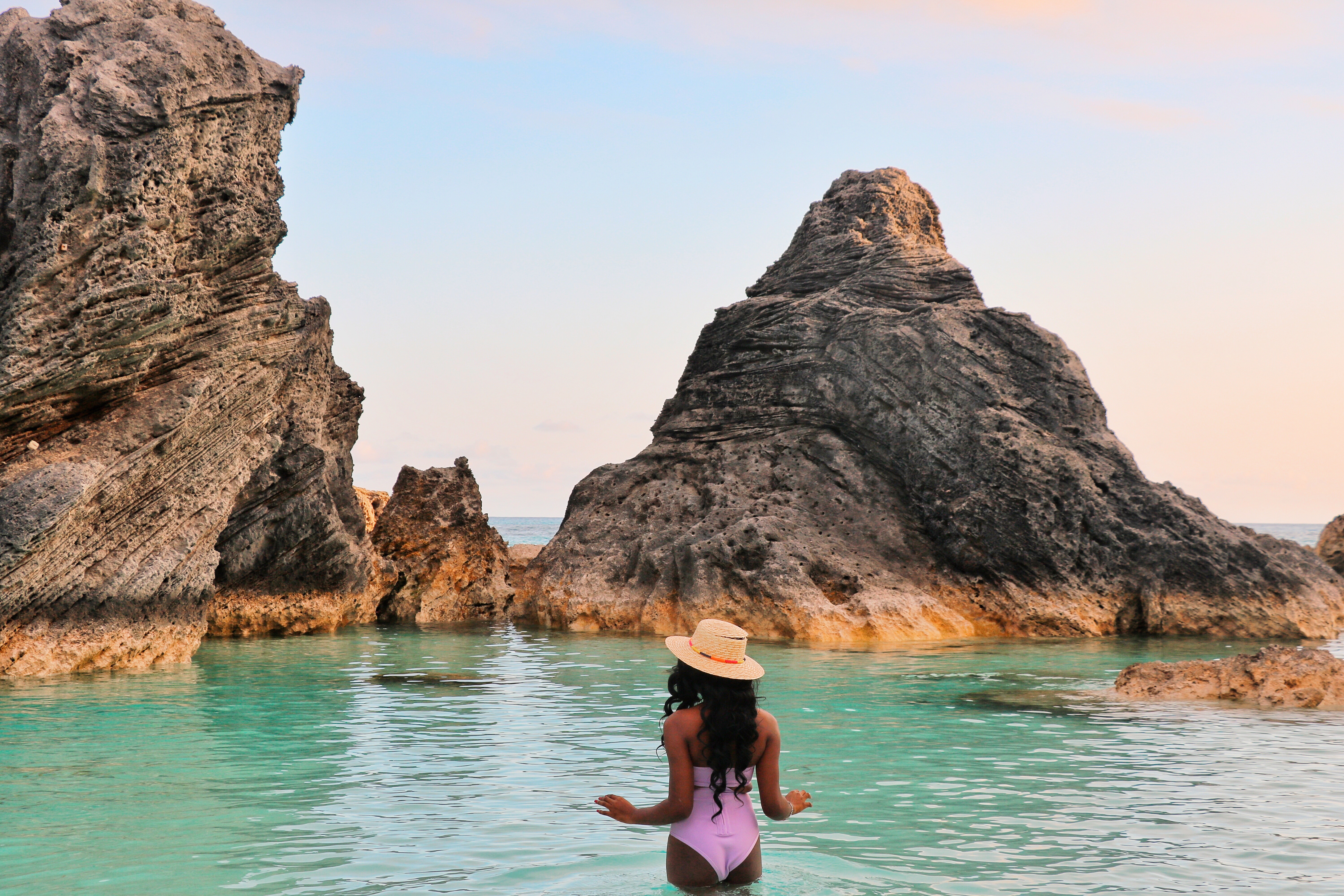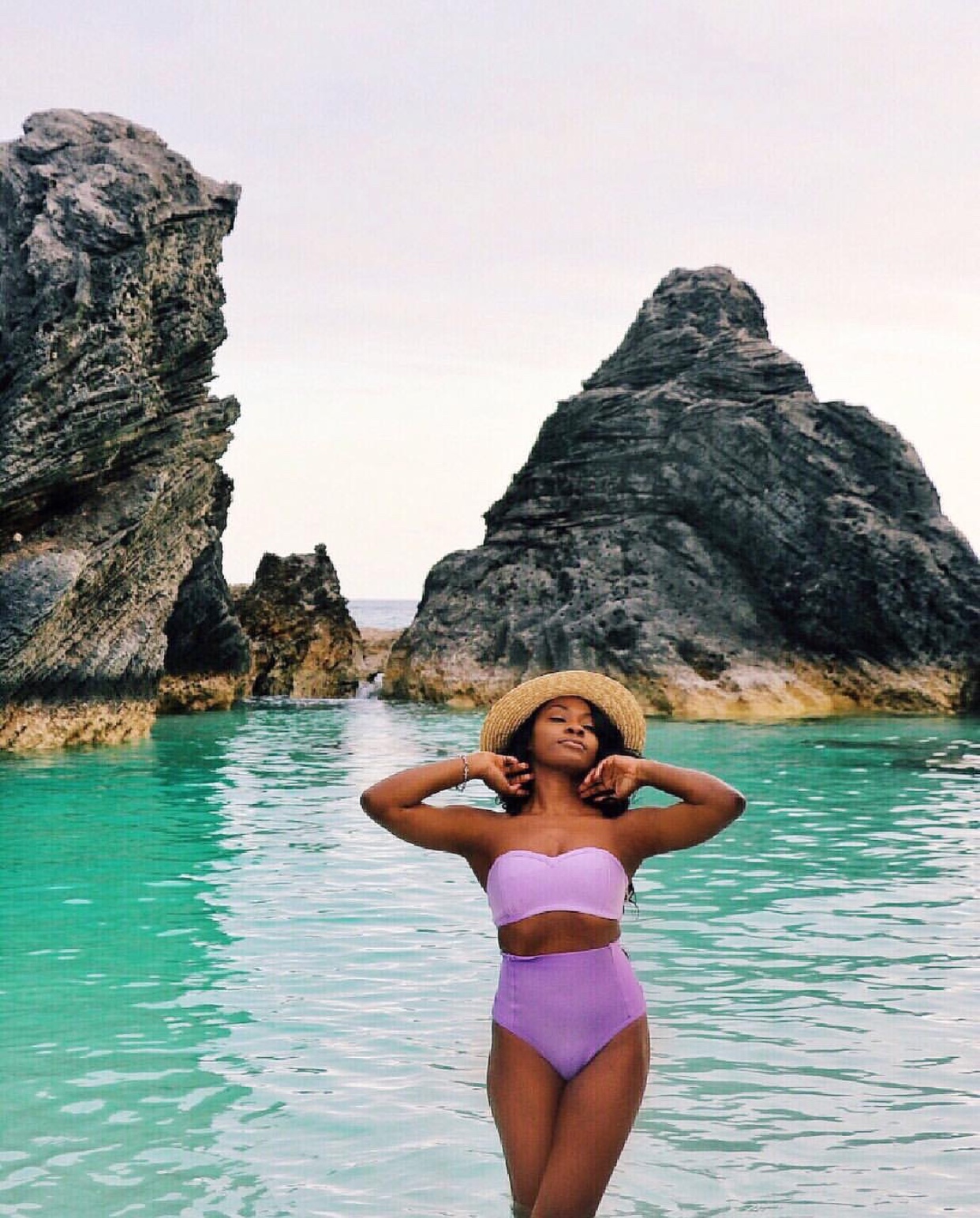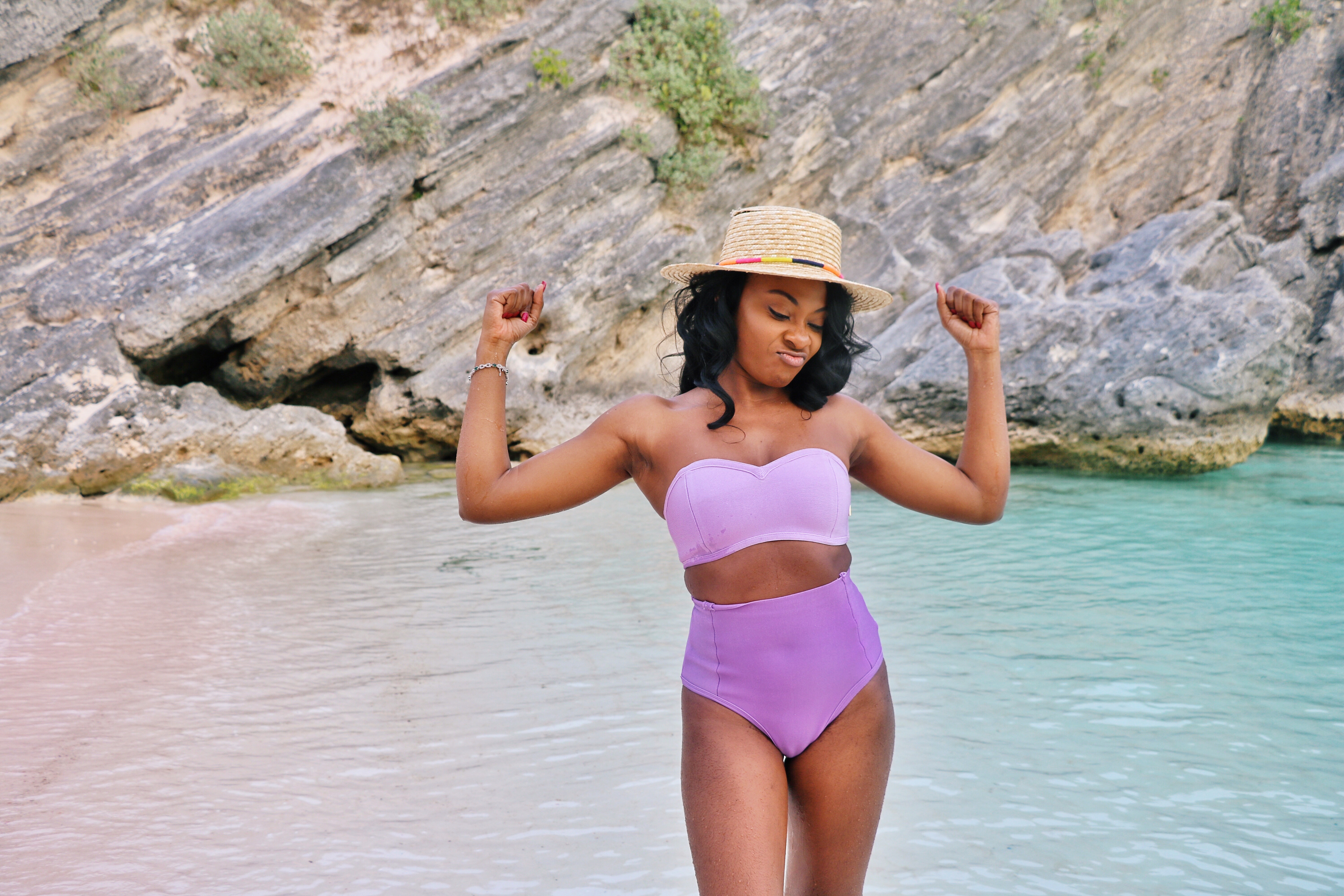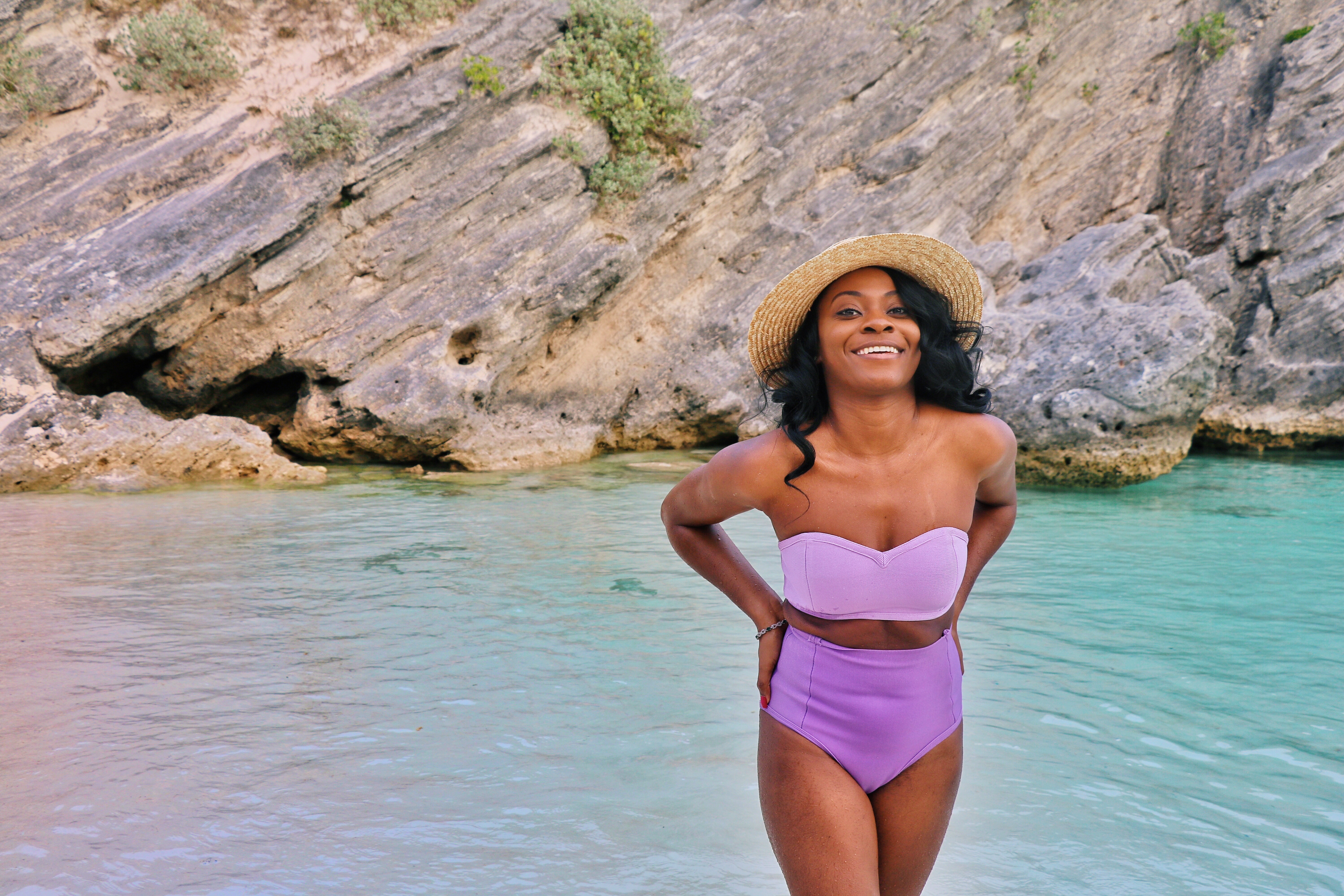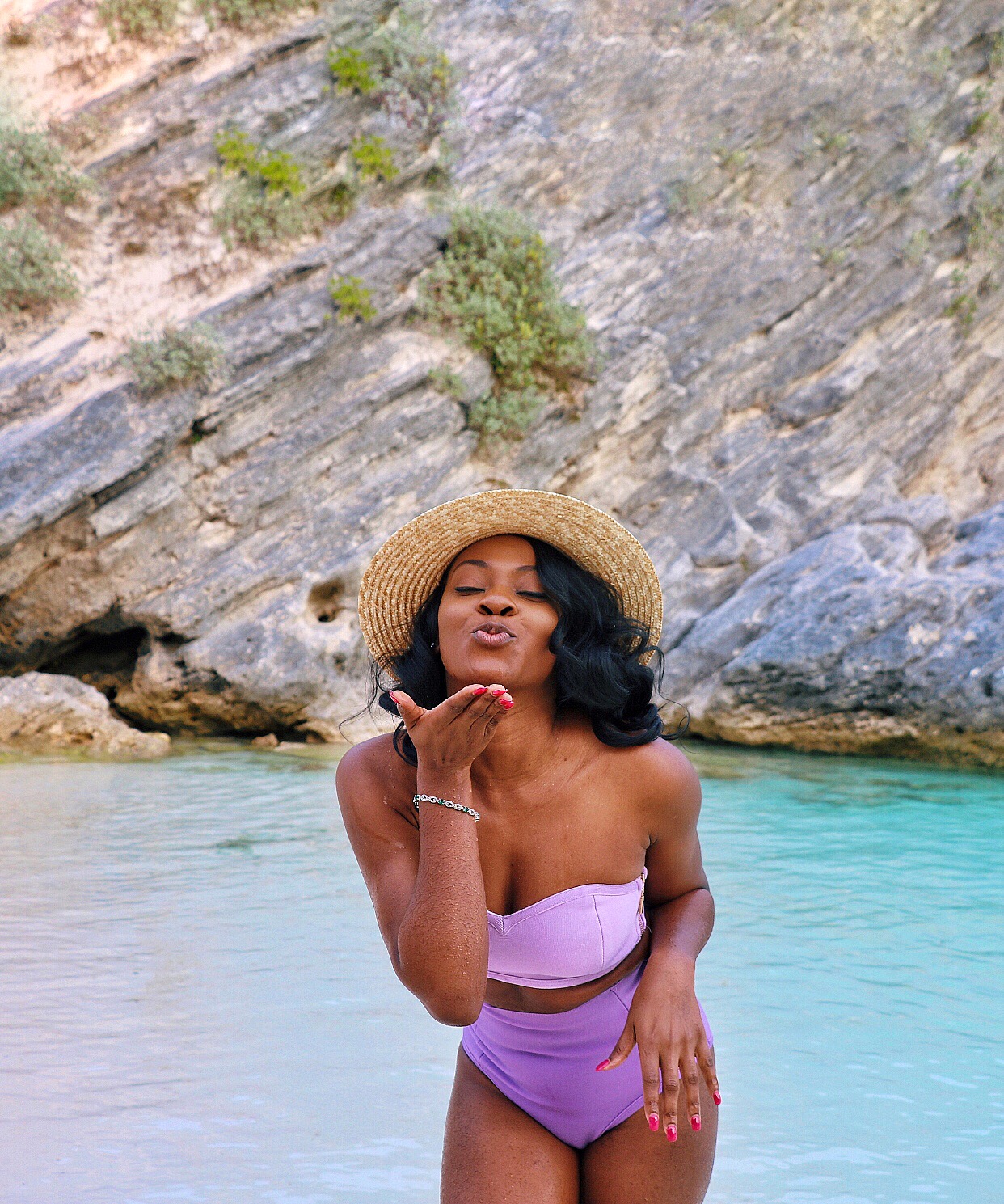 Overall verdict – 8.5/10
Nothing is perfect, but this experience was pretty close. A day filled with plenty of beach time, sun, and good food with a view couldn't possibly go wrong. I am happy to have experienced Bermuda in all of its glory; it's a truly beautiful country and I highly recommend if you're shopping for your next travel destination. If you missed out on day one of Bermuda, click here. 
Is Bermuda on your travel list? Comment below and let me know your thoughts. If you have any questions on the country, let me know in the comments and if it is too personal, shoot me an email: 

info@theufuoma.com

. I am always happy to hear from you and answer all your questions.
Follow me on Instagram for more photos and recaps from Bermuda. I have an exciting trip planned out for May and will be sharing that soon. Check back this time next week as we close out Bermuda with more highlights and stories.
Until next time,
Thank you for your support and I love you all very much.


Giveaway! Win a beautiful phone case!
Enter the contest to win a new phone case courtesy caseapp.com. Winner will be announced on April 22nd. Good luck!