A First-Timer's Guide to a Memorable Experience in Mexico
Whether you're planning a first trip to Mexico, or you want to make a revisit but still need pointers, I have put together some of my best tips on the things to do, where to stay, and everything you need to know for your trip. Basically, a first-timer's guide to a memorable experience in Mexico.
Mexico has so much to offer and caters to every kind of traveler. Pristine beaches? Check. Adventure? Check. Culture and history? Check. You get my point. You'll be spoiled for choice. – Ufuoma
City 1: Tulum, Tulum
Go here for: Laid-back culture, boho vibes, pristine beaches, great Mexican food, historical ruins.

Recommended Stay: Casa De Piedra
We stayed at an Airbnb called Casa De Piedra while in Tulum. It was beautiful, serene, clean, and affordable. I'll definitely recommend. Click here to see it. Cost: $89 USD per night.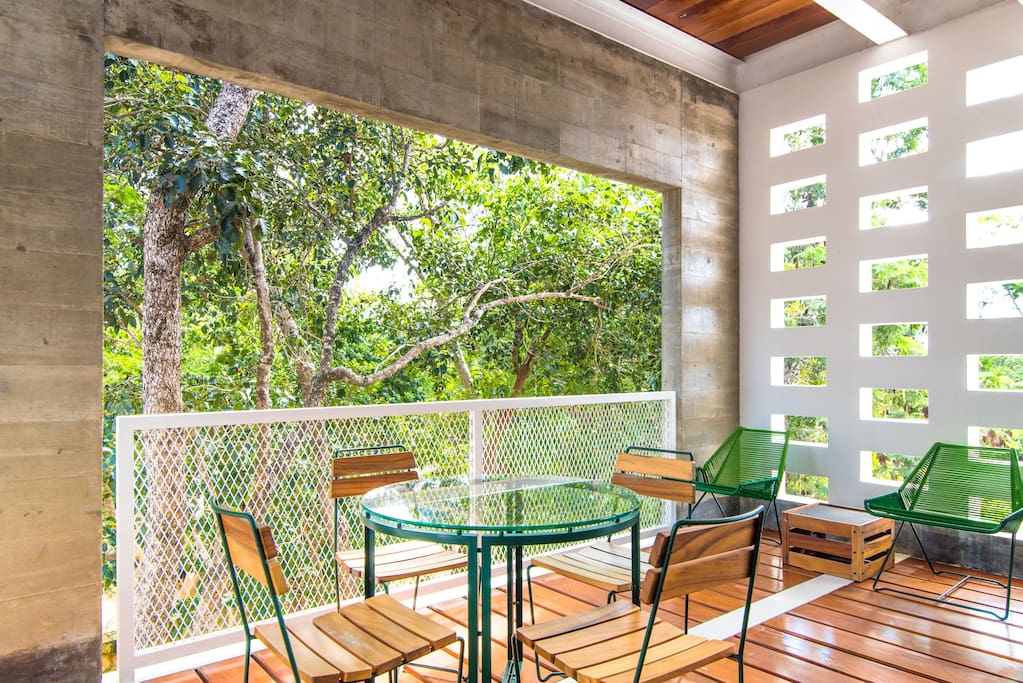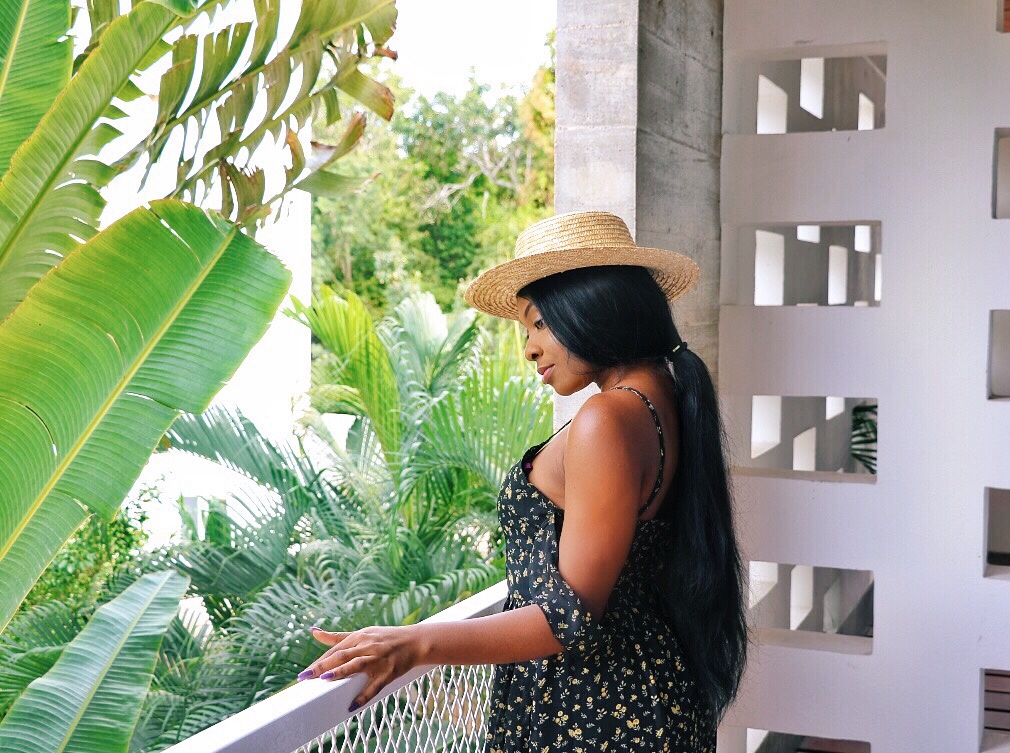 Recommended Eats
Tulum is like a food paradise. On every corner, there is a restaurant to try out. We tried several of them, from low-budget to high. I will recommend Coco Tulum, La Zebra, and La Estancia Restaurant. A stop at Matcha Mama is also highly recommended. Average cost per meal: $20 USD.
Visit Tulum Ruins
Eat authentic Mexican cuisine
Explore Tulum on a bicycle
Visit Cenotes, especially Gran Cenote
Need to know: There is no airport in Tulum. The closest airport is Cancun International Airport which is about a two-hour journey away. We took the bus and it cost about 190 Pesos.
City 2: Playa Del Carmen
Go here for: Nightlife, Vibrant streets, Fifth Avenue, Delicious Mexican Cuisine, Beaches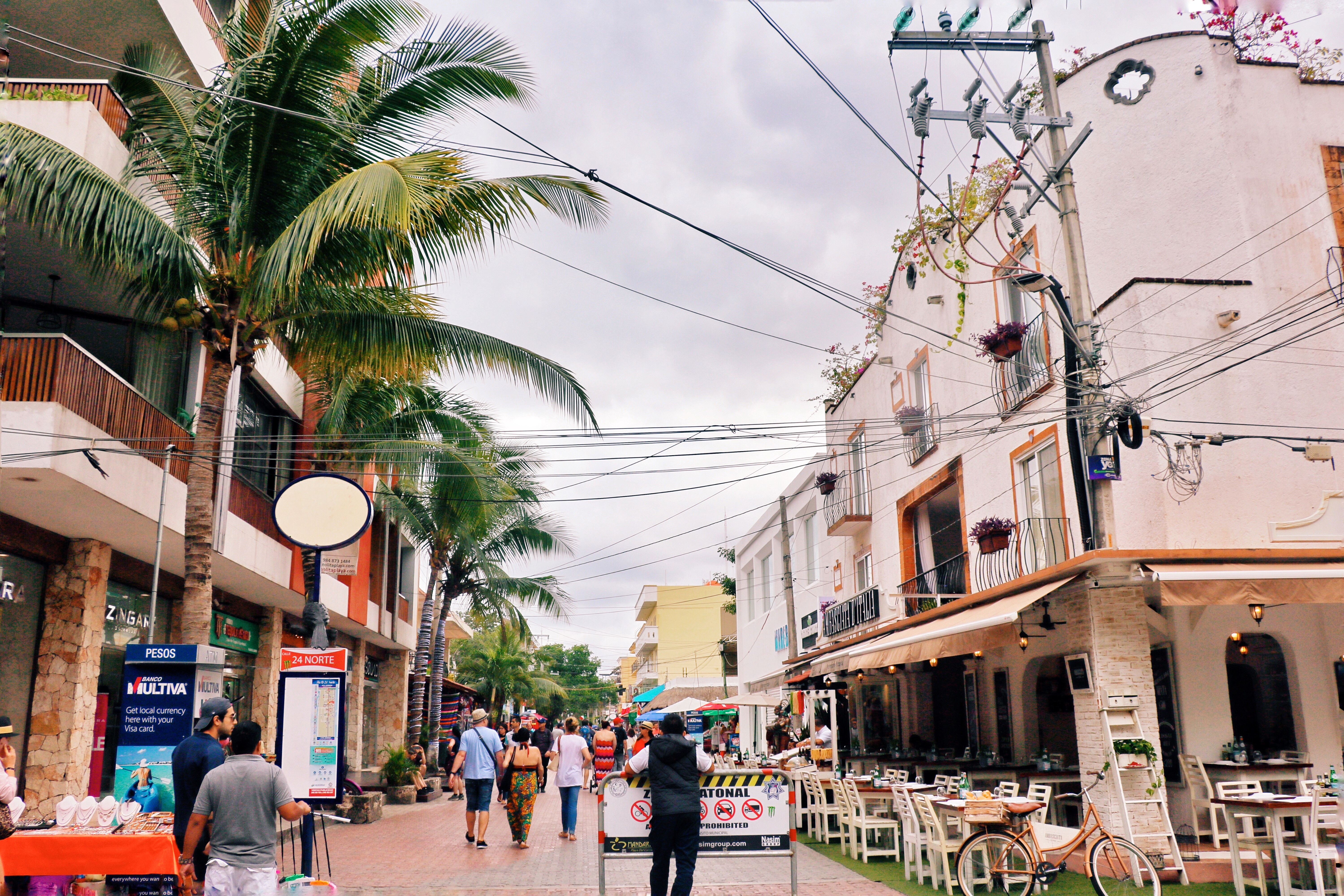 Recommended Stay: Be Playa
We stayed at Be Playa and I absolutely recommend if you're in the area. It is right on fifth avenue (the most popular street in Mexico.) so it is close to everything. Breakfast was included, and there's a rooftop pool as well. It is aesthetically pleasing. Click here to book. Cost is $150 USD per night.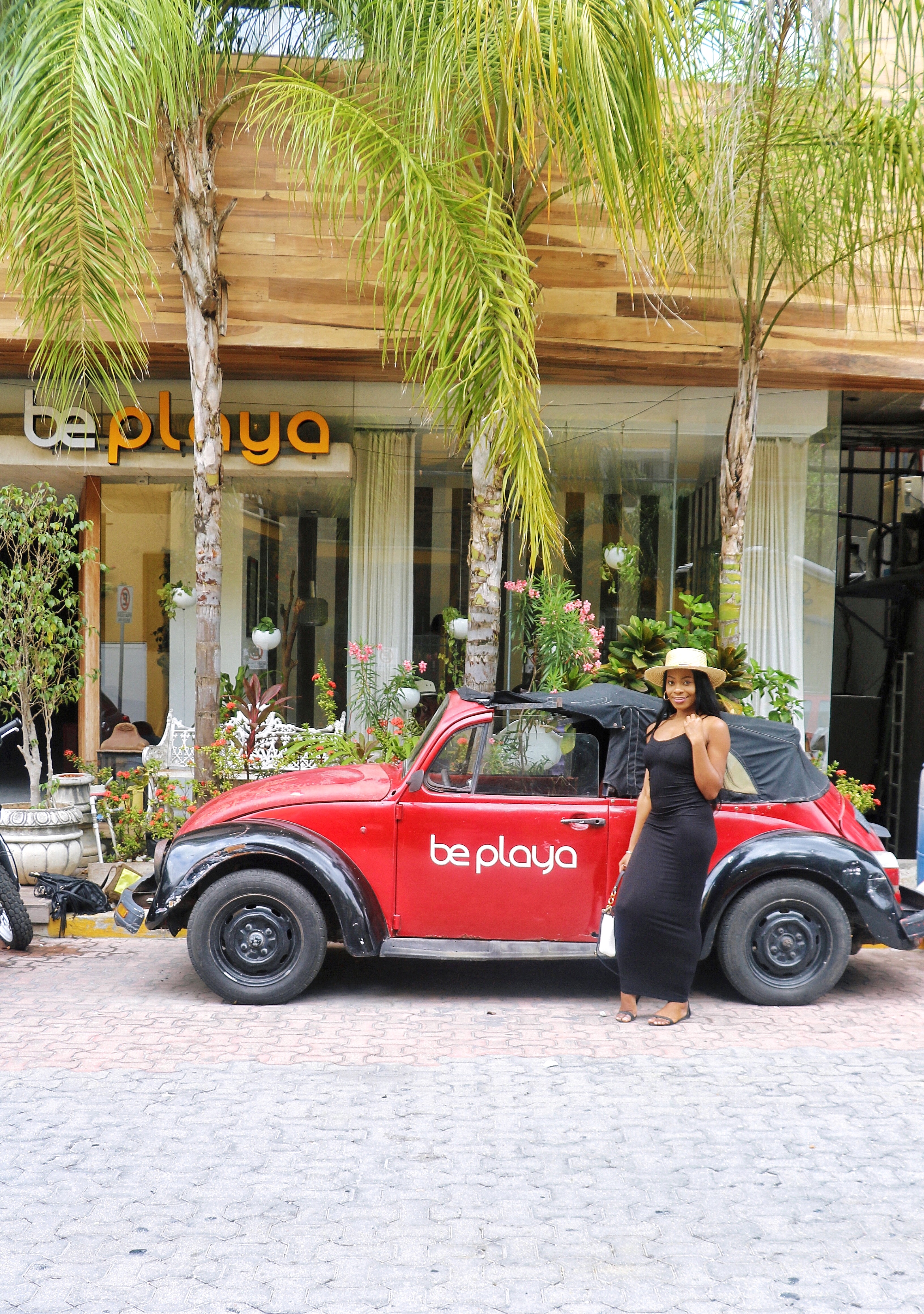 Recommended Eats
Again, no shortage of options here. Mexican cuisine at its finest. I recommend La Cueva de Chango for some really great Mexican dishes, including tacos. However, there are a lot of options on the 5th avenue street and happy hour deals are often in abundance.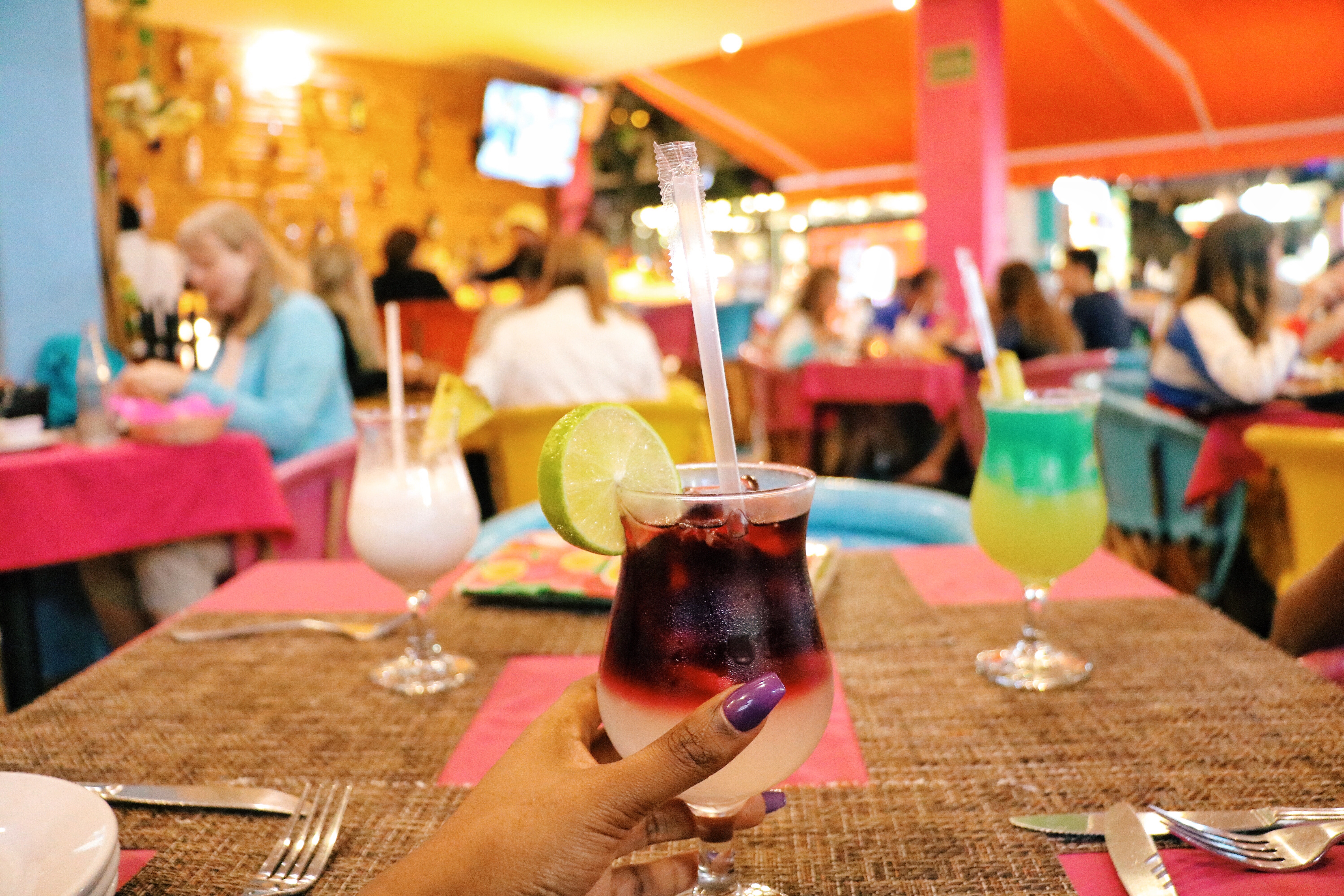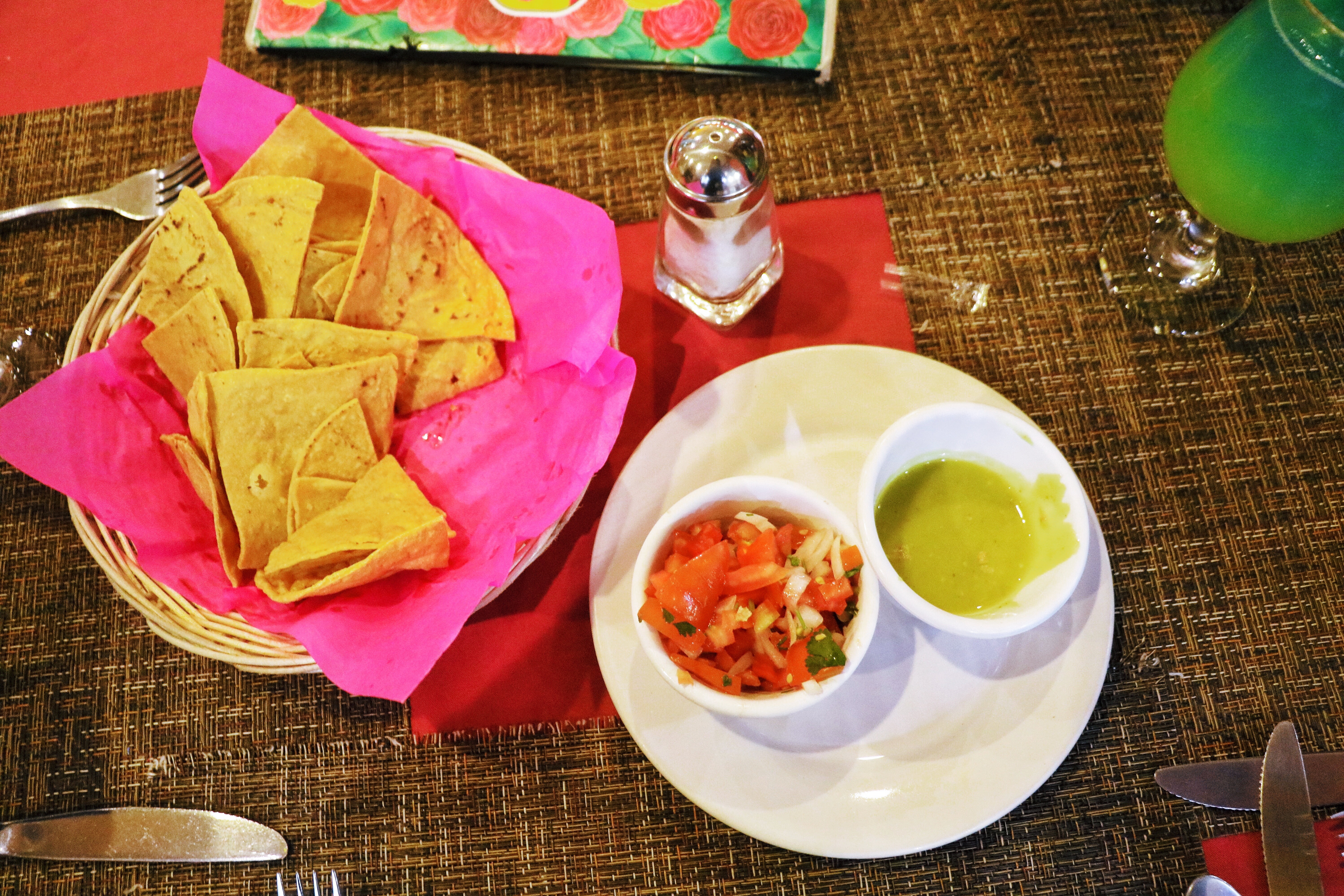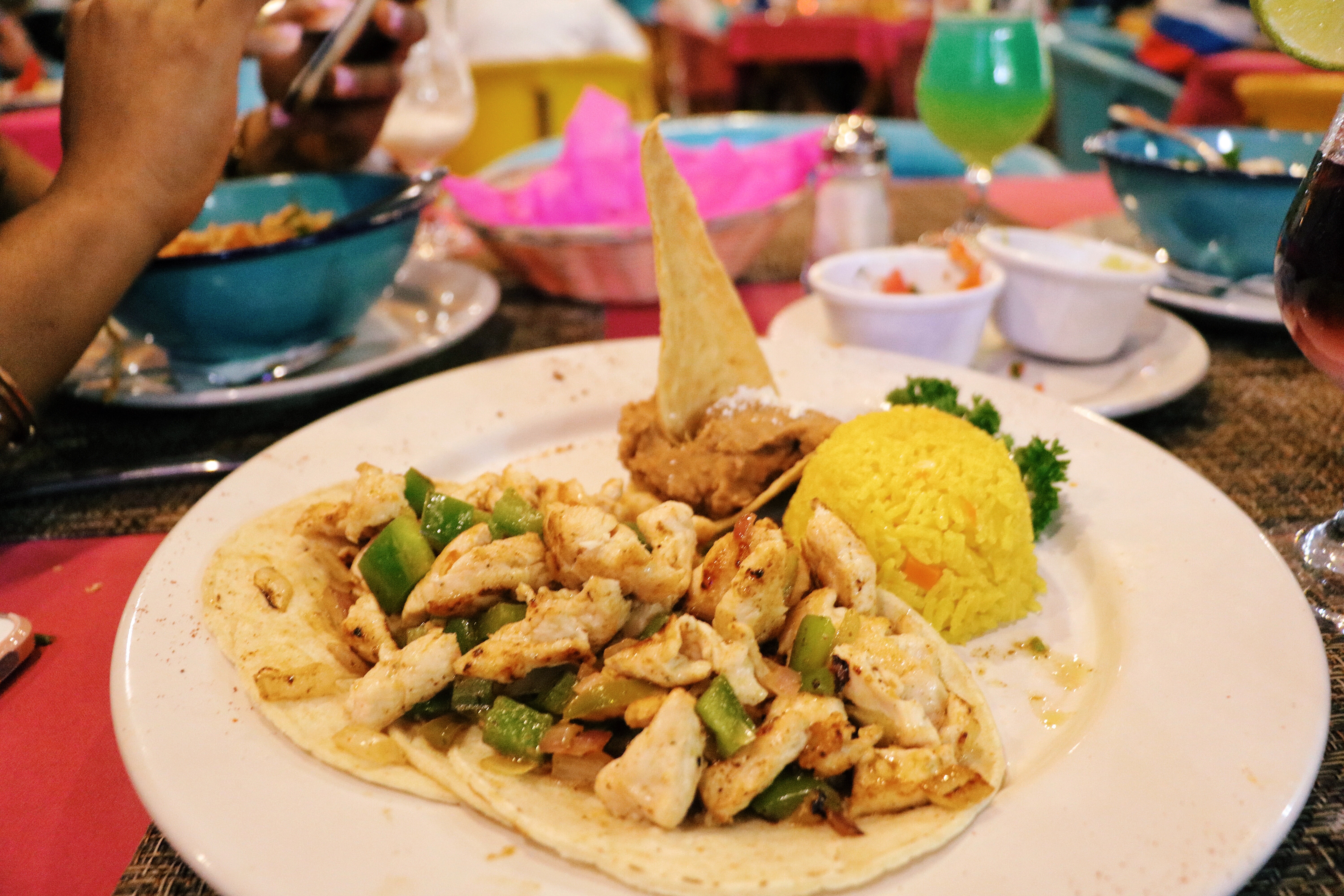 Recommended Activities
Walk the 5th avenue street
Go shopping
Head over to Mamitas Beach
Get a fish spa at Fish Spa MD
Go dancing in Coco Bongo
Need to know: Playa Del Carmen is only 45 minutes away from Tulum and they are two very different cities. You can take the ADO bus from Tulum to Playa. It costs about 49 Pesos, no stops whatsoever.
City 4: Cancun
Go here for: Parties, All-Inclusive Resorts, Relaxation, Pristine Beaches
Recommended stay: Villa Del Palmar
This is an all-inclusive resort tucked away in Cancun. If you're looking for a place to stay where you do not have to venture out, this is the place. It's set in front of a beautiful ocean, there are water slides, infinity pools, hot tubs, you name it. There are tons of restaurants as well. A winner! Click here to book. Cost is $150 USD per night.
Need to know: Cancun is a very touristy spot and everything is almost double the price. Also be a little more careful in this city. I had a near pickpocket experience and felt a little unsafe, unlike the other cities I visited in Mexico. In general, not too much to be alarmed about.
Bonus: Day Trips

Sneak in day trips to the following places if you have some time.
Chichen Itza (To see the world wonder and swim in a cenote). For tips on Chichen Itza, read my experience here. Entry cost is 237 Pesos/ $12 USD per person.
Xcaret Park (A theme park for an adventure-filled day) Click here for more information.
Las Colorados (To see a pink beach and some flamingos)
Finally, things to keep in mind
You may need a visa to Mexico. Click here to find out. If you hold a US, Canadian, or UK valid visa, you do not need one regardless of the passport you have.
Money: Always advisable to change your money at local exchange stores. I made the mistake of changing at the airport in the states and lost some money in the process. The local exchange stores have more competitive prices.
Mexico adds service charges/gratuities in restaurants. Be prepared to pay a little bit more on your food and drink.
The ADO bus is a reliable means of transportation. The bus system in Mexico works really well.
In terms of cost, Mexico rates fairly. Not too expensive, but not exactly cheap either.
Mexico is a beautiful country, so enjoy your experience, learn as much as you can, and have fun.
Want to read my first-hand experiences, stories and more photos from my trip to Mexico? Read about Tulum and Chichen Itza.
There you go, my recommendations for things to do for first-time travelers. If you're not sure where to start, take this as a helpful guide. See here to see my 7-day itinerary for Mexico too.
[bctt tweet="Planning to visit Mexico for the first time?  @theufuoma has put together an easy guide on things to do, see, and experience. Check it out! " username="theufuoma"]
Overall, I had a great experience visiting Mexico and I am sure I'll be back there someday. It's one of those places you visit, re-visit, and visit again. This brings us to the end of my Mexico series. Thank you for reading and following along. #TheMEXperience.
Have you been to Mexico, or will you like to visit sometime soon? Let me know in the comments below.
Subscribe to my blog, follow me on Twitter and Instagram, let's keep in touch.
N:B– All opinions on this post are mine.
Until next time,

/p>< /p>