Pre-Travel Diaries: Costa Rica, here I come!
By the time you are reading this, it would have been my third day in the beautiful country of Costa Rica. Costa Rica has always been on my travel list. It looked like the perfect blend of adventure and zen and I just had to go, I had to.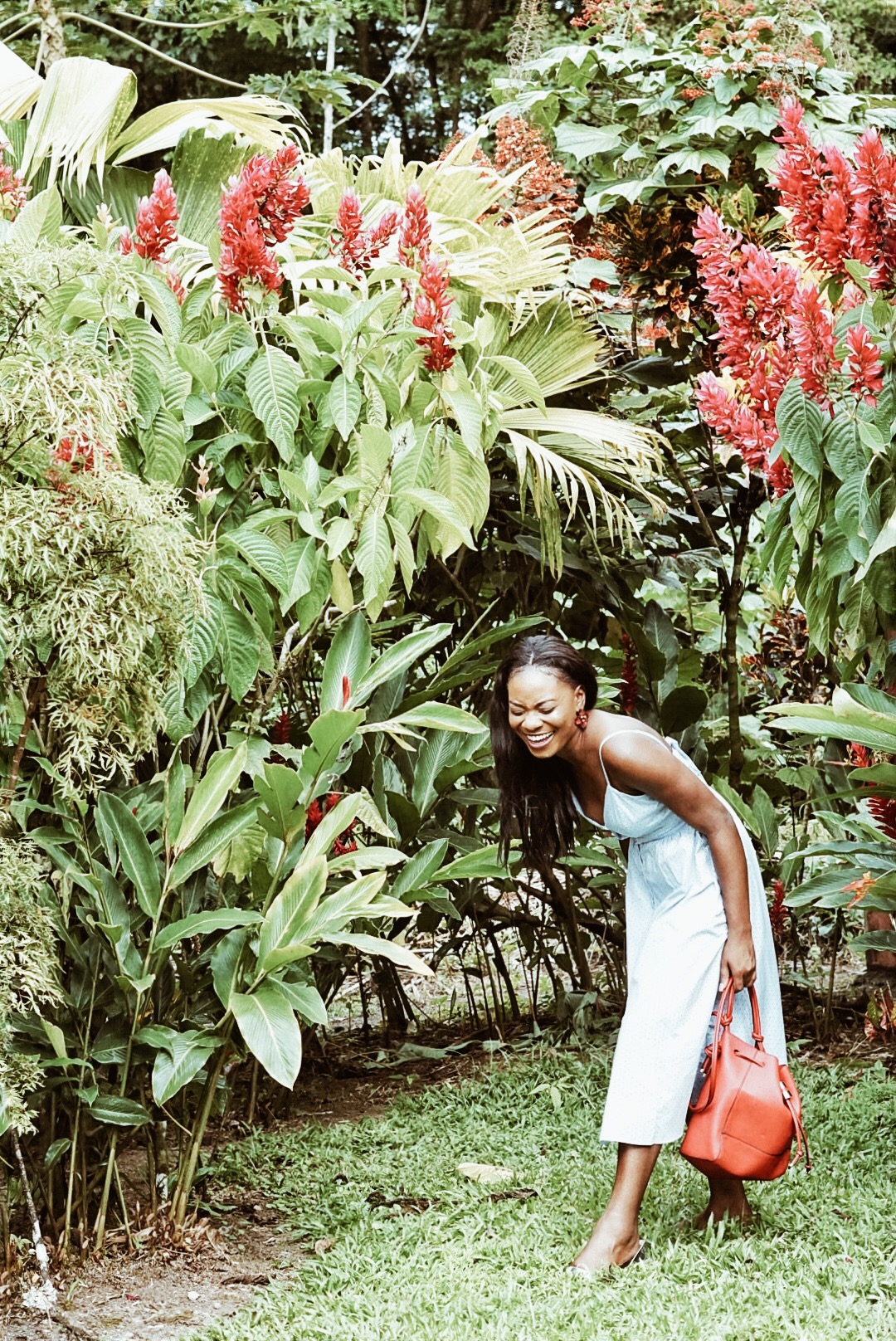 This post was written on August 25th, when I was done planning my trip to Costa Rica. Even though I have included a photo of me in Costa Rica, everything else is pre-trip.
How I am feeling
I'm really excited to be visiting this beautiful country and living out my best Pura Vida life. I have a soft spot for Spanish speaking cities so visiting Puerto Rico, Cuba and now Costa Rica this year is honestly, tingling.
Pura Vida is a popular saying with Costa Ricans and it means Pure Life or Simple Life.
Why Costa Rica
Costa Rica is the perfect blend of relaxation and adventure and if you know me, you know that's exactly what my travel style is. I love a location that satisfies my attempts at bursts of adrenaline as well as one where I can just kick my feet up in the air and relax. And that's what Costa Rica offers.
Also, call me crazy but I have been saving doing a zip lining adventure for when I go to Costa Rica so I can say I experienced it in the place where it started. I know, I know, I'm extra.
What to do in Costa Rica
Honestly, a lot. I was so torn and frustrated about coming up with an itinerary. I consider myself the ultimate vacation planner but Costa Rica proved very challenging as there is SO much to do. And I mean, so much and my FOMO started rearing it's ugly head. I eventually came at peace with the fact that I can't do everything in Costa Rica and that's totally fine.
FOMO— Fear of Missing Out (i.e The uneasy feeling that you are missing out on something.
Finally, I grudgingly sieved through the pile and settled for three cities: San Jose, La Fortuna and Manuel Antonio.
San Jose- The capital city and so, a must-see. Restaurant hopping, nightlife and museums.
La Fortuna- For adventure! Zip lining, White Water Rafting, Waterfalls rappelling, Hotsprings (oh my!) etc.
Manuel Antonio- For Beaches, Wild life and nature.
What you need to know before you head there
Do your research and come up with a suitable itinerary for your time and budget. Costa Rica can be a little expensive. Adventure tours are upwards of $100USD.
Money: Costa Rican money is the colones which is about 600colones to 1 USD. Try to change your money to USD if you're not in the states. And then, you can spend the money there and get local currency in return.
Visa. You may or may not need a visa to visit Costa Rica. If you have a valid US visa and/or Canada visa, then you're good to go. More details here.
Clothes. Pack warm clothes as well as clothes to get wet in if you plan to do adventures like hiking, zip lining, waterfalls, etc. Also, it rains periodically so make sure to pack your rain gear.
Accomodation. Booking.com has great selections for different budgets and preferences. If you do go down that route, you can take $20 off your booking if you use my code.
Of course I will be sharing more of this trip when I get back. For more frequent updates, follow me on Instagram and subscribe to the blog. There's so much content coming, I'll like for you to stay in touch.
Until next time, I'll be gearing up to dive into a waterfall.
Pura vida,